3 Common Ways to Manage (Change, Add or Remove) a Drive Letter in Windows 10
Each hard drive or a drive's partition got a drive letter when it's connected to a computer. I believe that most of you have a basic understanding of what a drive letter is and what it represents. For example, C: usually stands for a system drive/partition/volume, while other letters (except C) from A to Z can be assigned to a hard drive and removable storage devices sequentially or selectively.
Can you do some change in a specific drive letter? Such as change a drive letter from F to G, add a new or the desired drive letter to a partition or just remove an unwanted drive letter? It's definitely yes. And, here in this post, we find you 3 most common ways to start off.
1. EaseUS Partition Master Free
You may wonder why we recommend the third-party free partition manager as the primary choice. In fact, it's reliable, free and easy-to-use with rich disk & partition management features including change, add or remove drive letter, change partition label, create partition, format partition, wipe partition and many more than wait for you to explore.
How to change the drive letter with EaseUS Partition Master
Step 1: Run EaseUS Partition Master, right-click the partition, and choose "Change Drive Letter".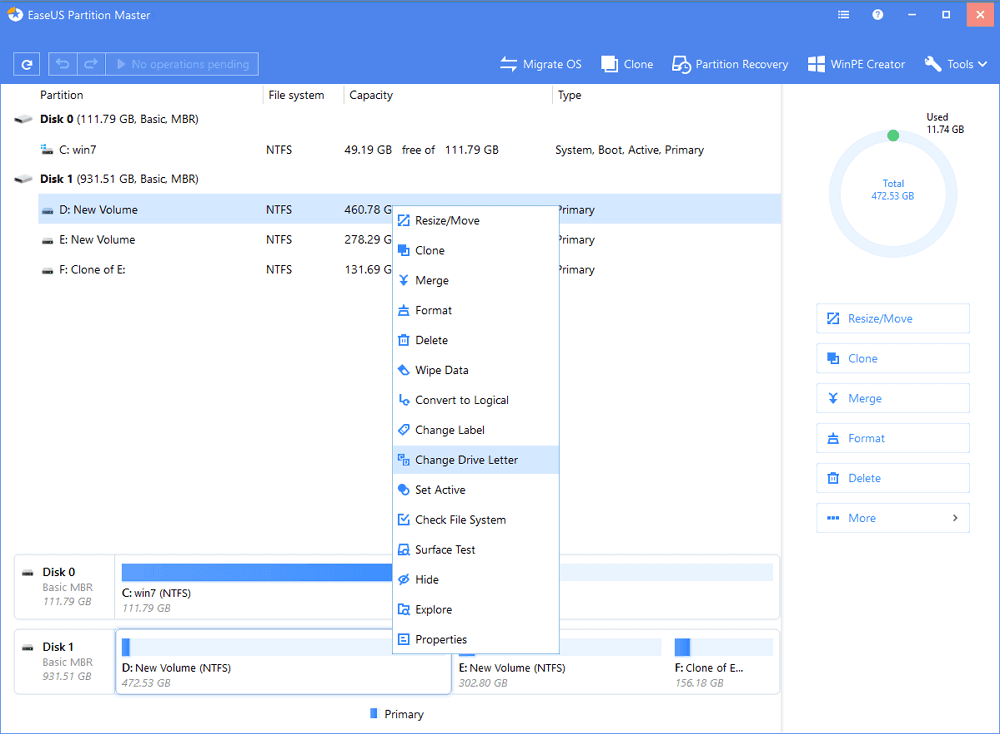 Step 2: In the new window, click the down arrow and choose a drive letter for the partition from the drop-down menu, then click "OK".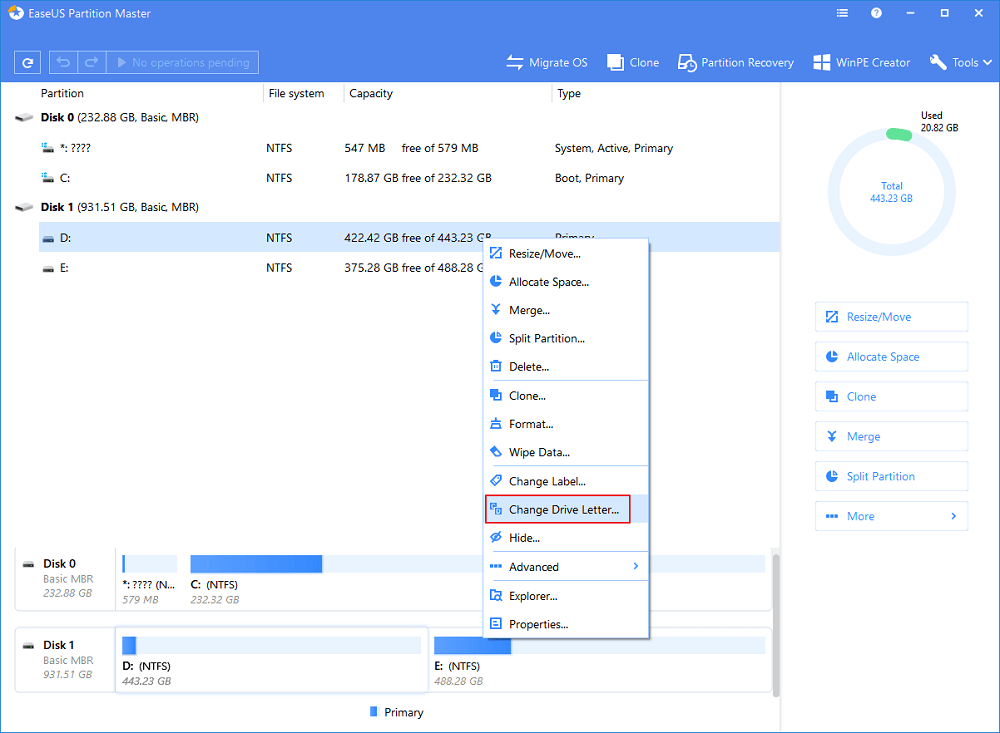 Step 3: Click the "Execute Operation" button in the top-left corner, check the changes, and click "Apply" to change the drive letter of the selected partition.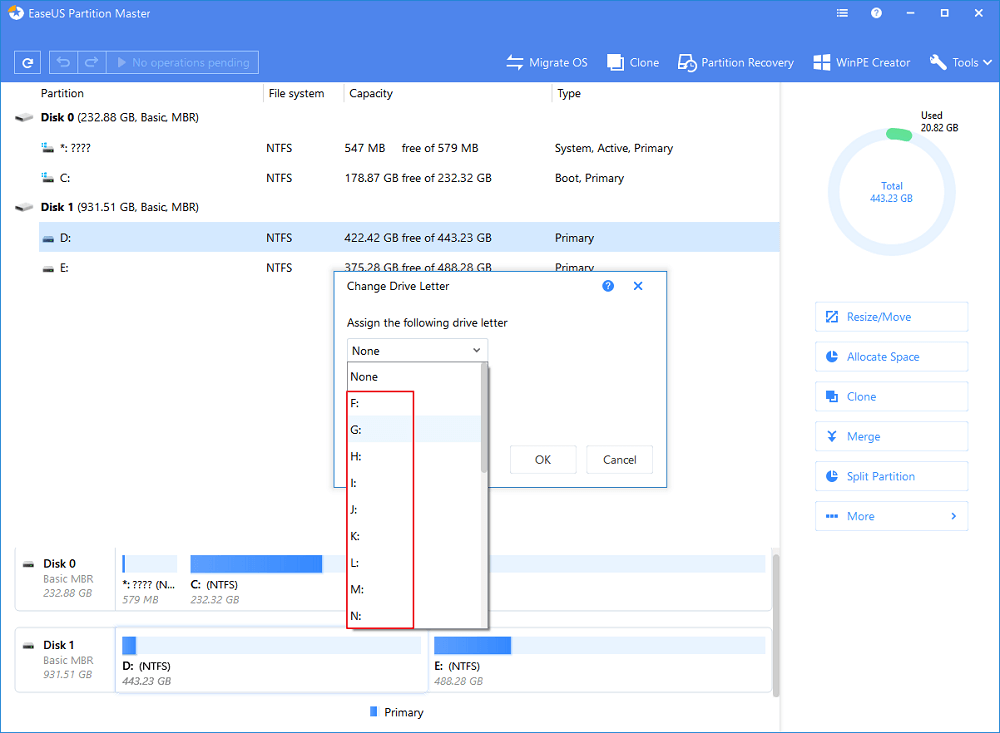 2. Windows 10 Disk Management
The built-in Disk Management program can assist you well when you try to deal with a drive letter of computer hard drive and some removable storage device.
Step 1. To open and access Disk Management in Windows 10, go to "This PC", select "Manage" and click "Disk Management" under "Storage".
Step 2. Right-click on the target disk partition and select "Change Drive Letter and Paths..."
Step 3. According to your own need, choose to go with the options of "Add, Change and Remove". Follow the wizard to complete the task.
Chances are you'll be unable to change a drive letter with Disk Management, click the link for instant help.
3. Diskpart Commands
For some higher-level users who know how to use cmd to manage hard drive and partitions, diskpart utility is a good choice.
Step 1. Press Windows key and R key at the same time, type cmd in the Run box and press Enter.
Step 2. Open Command Prompt. Type diskpart.
Step 3. At the DISKPART prompt, type list volume.
Step 4. All partitions are visible, now type select volume x (x is the volume's number, whose drive letter you want to change, add or remove.)
Step 5. Type remove letter x so you can remove the drive letter immediately.