BitLocker drive encryption
BitLocker Drive Encryption is a full disk encryption feature in Windows Vista, Windows 7 Enterprise and Ultimate and in Windows Server 2008 to protect data for computer users. BitLocker is designed to protect users from data theft or disclosure from lost, stolen or inappropriately decommissioned PC hardware with a tightly integrated solution in the Windows operating system.
How to use BitLocker to encrypt drive in Windows 7
BitLocker enables you to encrypt the drive and prevent unauthorized access to any drive in Windows 7. BitLocker Encryption can be enabled separately on each drive. To use it in Windows 7, you need to make sure the BitLocker for the drive you want to encrypt indicate "Turn On BitLocker" in the Control Panel as the following figure.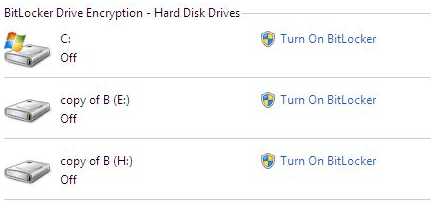 To carry out BitLocker in Windows 7, please see the following instructions:
Step 1: Open "Computer", right-click the drive you want to encrypt and then select "Turn on BitLocker Drive Encryption".

Step 2: Use a password or a smart card to unlock the drive. If you choose the first method, the password should be at least 8 numbers or letters.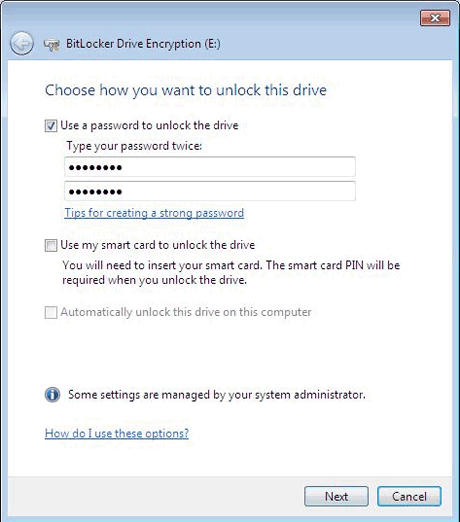 Step 3: Select where the recovery key is to be saved. You'd better save it to the external hard drive, another computer or else you can also print it for better security and in the case of password loss.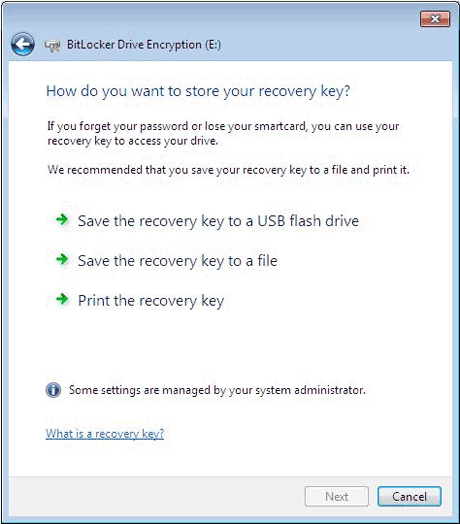 Step 4: Preview the encrypt operation to be performed. If there is no problem, press "Start Encrypting".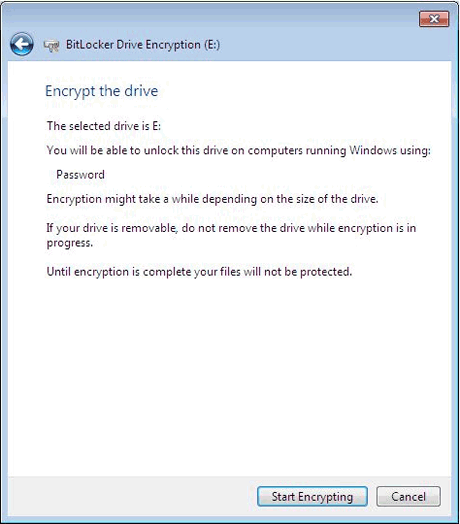 After the above steps, the BitLocker starts the encryption process. And after restarting Windows 7, your hard drive will be encrypted and can prevent unauthorized access.
Partition manager for BitLocker drive in Windows 7 - EaseUS Partition Master
If you have not decrypted the drive, EaseUS Partition Master will show BitLocker drive in black and indicates it as "BitLocker Encrypted" It only enables users to copy and delete BitLocker drive in view of the data security. If you copy the BitLocker drive to other disks, the destination drive is also Encrypted.
However, after you decrypt the BitLocker drive in the Control Panel, it allows you to perform all the basic and advanced partitions to the BitLocker drive as Resize/Move partition without data loss, Partition Copy, Merge partitions, Split, Delete and Format partition, etc.