New Windows Space Allocating Case
How many of you guys know any methods to allocate space in new Windows 10? Or do you have any recommended solutions or ways to manage space and create new partitions in Windows 10?
OK, here is the case: last weekend I bought a new laptop which was installed with Windows 10. When I tried to use this new laptop, it turned out that this laptop had only one partition. That is to say that I can only store and use all my data and applications in the only partition. And I either do not want to store my data on my system drive. What can I do? Can you give me a suggestion? Besides, I'm not quite familiar with the Windows disk management stuff. Thus, a simple and easy method will be highly appreciated. Thank you.
The recommended method for allocating space in new Windows 10
It's not really a rare case for many Windows users when they get new computers or install new Windows OS but find now way to allocate space. Usually, this happens frequently among many ordinary computer users who are not quite clear about how to use Windows built-in disk management tool. Then any simpler method to solve such a problem?
A highly recommended method for allocating space in new Windows 10 is to try a professional partition management software. You can apply such a software to manage or create an even reallocate space in Windows OS. Here you may try EaseUS Partition Master - a powerful & risk-free software. It supports to merge, delete, move, create partitions and even convert disk with no damage to your Windows OS and computer. It also supports Windows 10 and you can apply it to allocate space in new Windows 10 now!
How to allocate space in new Windows 10 with EaseUS Partition Master
Do not worry about your system security and let EaseUS Partition Master help now. This software is 100% secure and no bundled plug-in malware will be installed. All you need is to download and install EaseUS Partition Master and follow next steps to start to allocate space in new Windows 10 now:
Step 1: Locate the drive/partition
Step 2: Resize the partition
You can either shrink the selected partition or extend it.
To shrink the partition, simply use your mouse to drag one of its ends into unallocated space. Expand the "Advanced Settings" list, where you can see the exact disk space for each partition. Once done, click "OK".
Fig. 1 Unallocated space before the drive.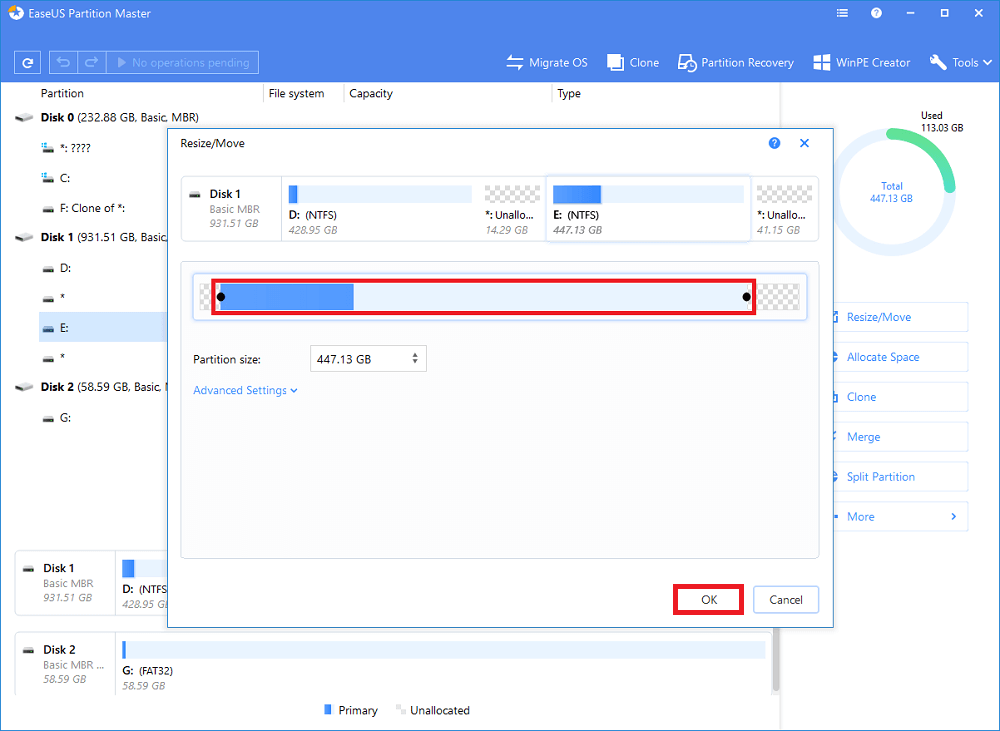 Fig. 2 Unallocated space after the drive.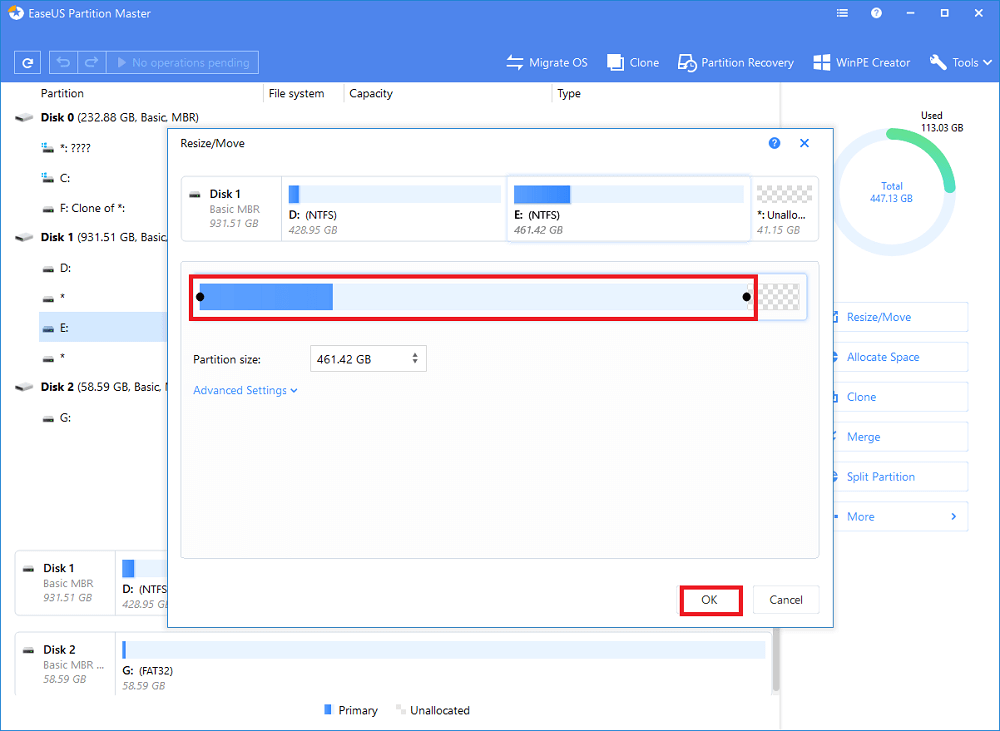 To extend the partition, make sure that there is unallocated space aside (if there isn't, follow the above steps to create some). In the same way, drag your mouse towards the unallocated space. Click "OK".
Fig. 3 Add unallocated space into the partition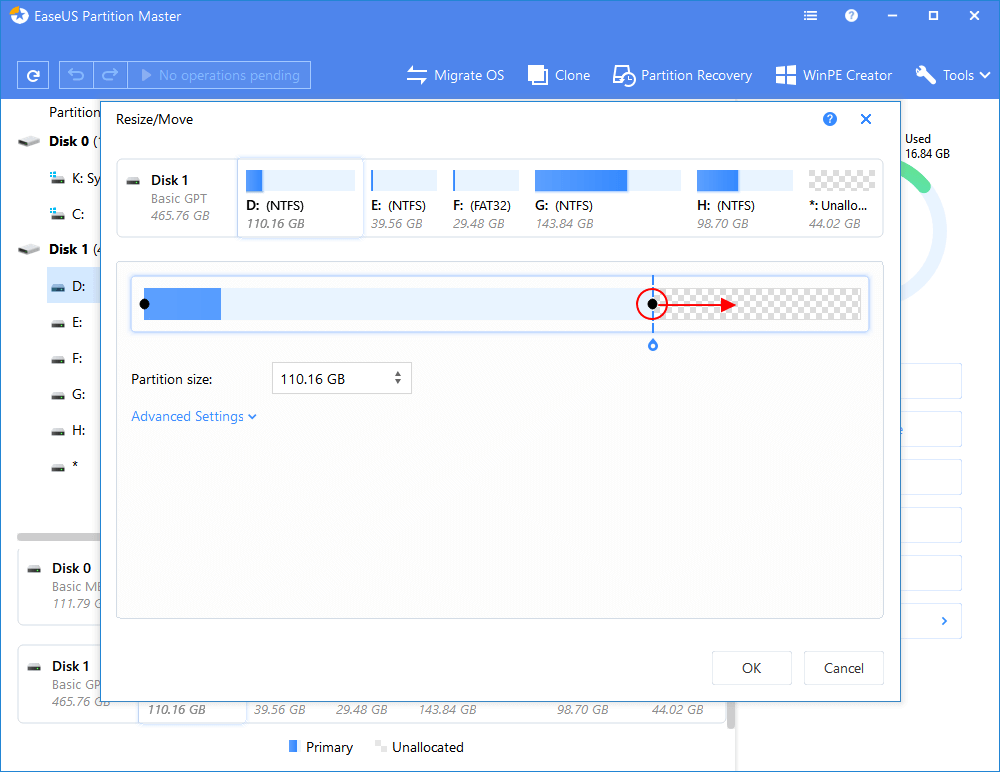 Step 3: Apply changes
See? 3 steps! You can also create a partition with it. You've successfully allocated space in new Windows 10. Other more problems can also be solved by this tool now.