Why you need a Windows 10 partition software?
To save your operating system, personal data and applications separately, you usually divided your hard drive into several partitions. In this case, you can effectively protect your data. Even sometimes, you encounter system failure problem and would have to reinstall the system, you can do it without worrying about data loss.
However, your system partition might run out of space after Windows 10 upgrade as there are more and more temporary files, and other partitions might also occur the same problem due to certain reasons. Then, you need to resize the partitions to solve this problem. At this moment, a Windows 10 partition software can help you a lot to manage your partitions.
EaseUS Windows 10 Partition Software
To manage partitions in Windows 10, EaseUS Partition Master is your best choice. It provides flawless partitioning operations of all kind: create, delete, move, resize, merge, split, copy partitions and redistribute free space, initiate new hard drive and much more. With all these functions, this Windows 10 Partition program enables you to increase partition size to completely solve low disk space problem, or to flexibly manage disk space to make full use of your hard disk capacity!
Follow steps to Manage Partitions with EaseUS Windows 10 Partition Software
1. Launch EaseUS partition tool. Choose the partition you want to change and select the right option to extend, shrink, move, copy or merge the partition.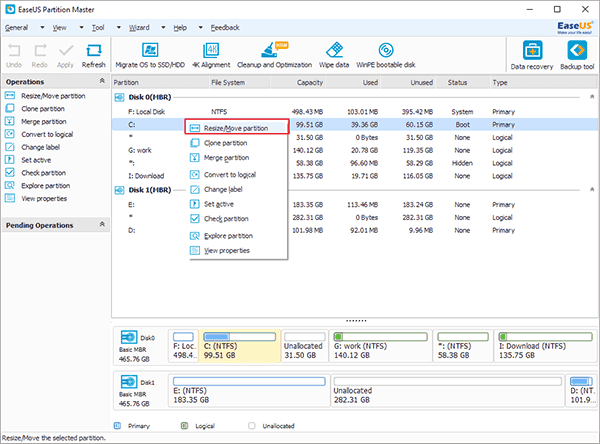 2. Drag the arrow towards right hand to resize the partition.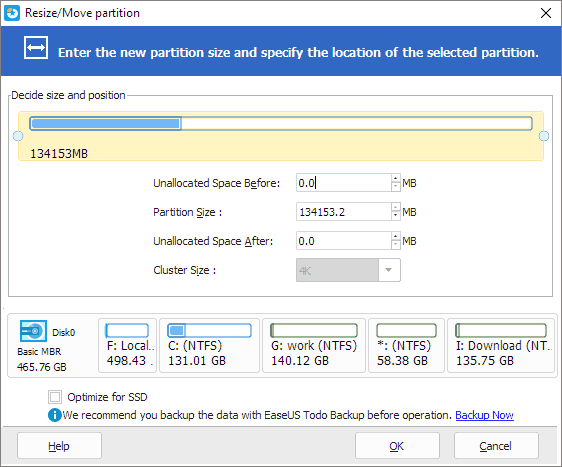 3. Then click Apply to confirm all your operations.