Updated: This Creators update stuck fix can also be applied to the newest operating system Windows 10 Fall Creators Version 1709 update that takes slow to download or even stuck midway.
Windows 10 Creators cumulative update failed to install, update stuck!
"I'm trying to download the cumulative update for Windows version 1703 for x64-based systems KB4032188, but the update failed, the getting update process gets stuck at 32% and never proceeds. I can't wait for another day. What should I do to stop and fix Windows 10 Creators update stuck issue without reinstalling Windows."
Overview of Windows 10 Creators Update Stuck
Each Windows 10 update would bring some trouble more or less. For example, installation failed, update hung and crashed, and another frequently happened issue is that update stuck and froze. In the previous Windows 10 build - Anniversary update 1607, we've collected quite a large number of users' complaints saying that Windows 10 Anniversary update stuck, mainly at 99%, and this time the Creators update is no exception. With old experiences last year, troubleshooting Creators update stuck problem now becomes relatively easy.
How to Fix Windows 10 Creators Update Install Stuck at 0%, 32%, 87%, 99%
To assist every Creators user to manage to go the current update beyond those percentage figures, we find the following methods useful.
Step 1. Try disconnecting any peripherals such as an external hard drive, USB flash drive, extra monitors, smart card readers, weird keyboard and everything that attached to your PC and seems suspicious.
Step 2. Try disabling or uninstalling your antivirus or other protection software. If it's permitted, disconnect the wifi you're currently using, chance an Ethernet connection instead.
Step 3. How much free disk space do you have? Download EaseUS free partition manager to check whether your system disk partition has enough space to install the system update files. Use its Resize/Move partition to feature to extend system partition.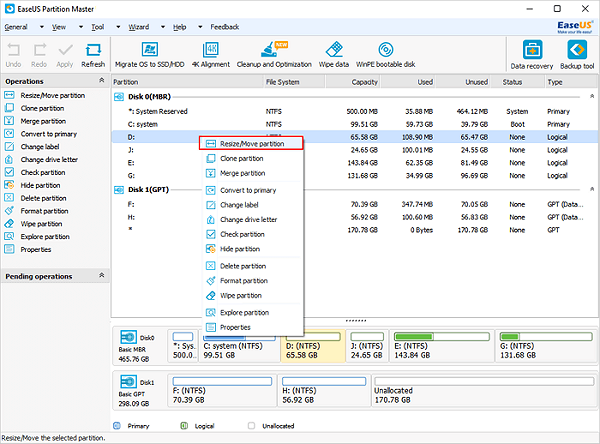 Step 4. How about your hard drive health state? Try to exclude the factor of hard drive bad sectors that affect the Windows system update and install. Again, use EaseUS free partition manager software's Check partition feature to check hard disk errors and repair bad sectors if necessary.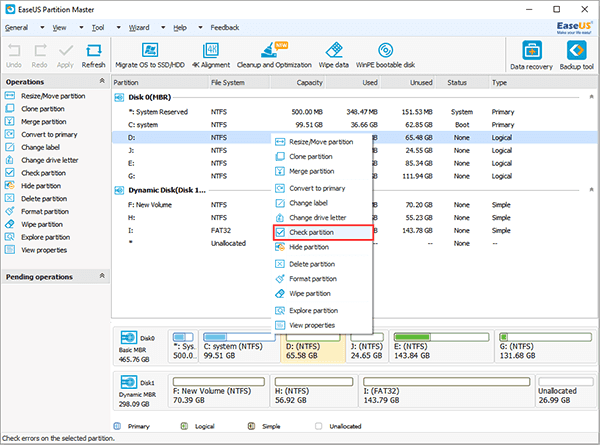 Step 5. Keep device drivers updated. It's highly suggested to have all the available patches and device drivers updated before you run the Creators update installation. There are many third-party drivers update software to help automatically recognize your system and find the correct drivers for it. So helpful if you have no idea how to start.
Step 6. Use DISM tool to fix most Creators fail to install and stuck problem.
1_ Open Command Prompt in Windows 10, in which type the commands DISM /Online /Cleanup-Image /RestoreHealth and hit Enter. After the first state finished, restart your computer.
2_ Run Command Prompt again and this time type the command sfc /scannow and hit Enter.
3_ Close the Command Prompt window, and run Windows Update and try Creator update again.