Can I Split C Drive Into Many Parts but Not Lose Data on It
"I have a new HP laptop equipped with 1 TB hard drive which has two partitions on it. One is C drive, which is 900 GB; the other is D drive, as the recovery drive, which has 100 GB. Can I split C drive into multiple partitions but without losing data and files? Will the splitting of the system drive affect the system performance? If it is possible, how do I do it?"
Technically, if a partition gets a huge amount of free space, we can surely make use of it by allotting some to the other partition or even create a new partition. But here we're talking about C drive, which contains the system data, and any improper operation with the critical partition would result in data loss or system errors. To achieve a 100% secure way to split C drive into multiple partitions, you'd better backup C drive beforehand.
The Best Solution for Splitting C Drive Into Multiple Partitions
To split a partition, first you should be clear that how many new partitions you want to get, and how large will the new ones be? Then find a safe and user-friendly partition manager that won't have a negative impact on the system partition data. Last, learn the procedures to split C drive into multiple parts as you want by yourself.
Generally, you need to shrink C drive and get some unallocated space, and then create a new partition by labeling a drive letter and file system. Among all the partitioning programs, we find you the best one - EaseUS Partition Master Free. Now let's take a look at how to use this free partition software to split C drive into multiple partitions.
Step 1: Install and launch EaseUS Partition Master
Step 2: Shrink the partition size
To shrink a partition, use your mouse to drag one of its ends to shrink partition space.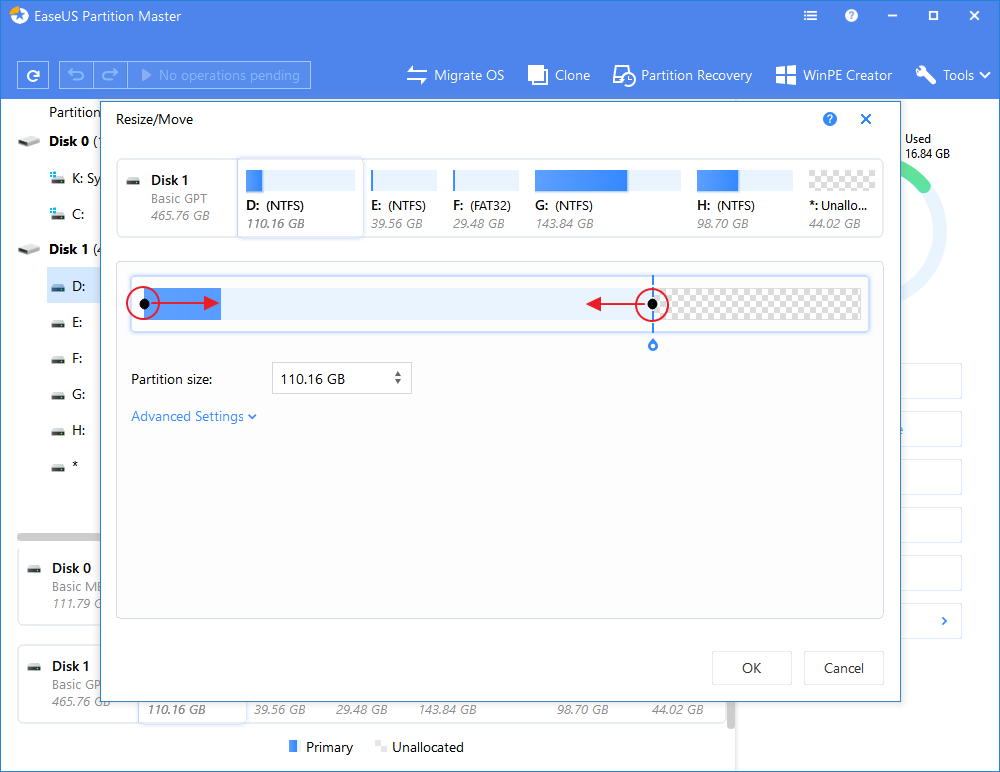 You can also adjust the partition size box to shrink the target partition.
Click "OK" to continue.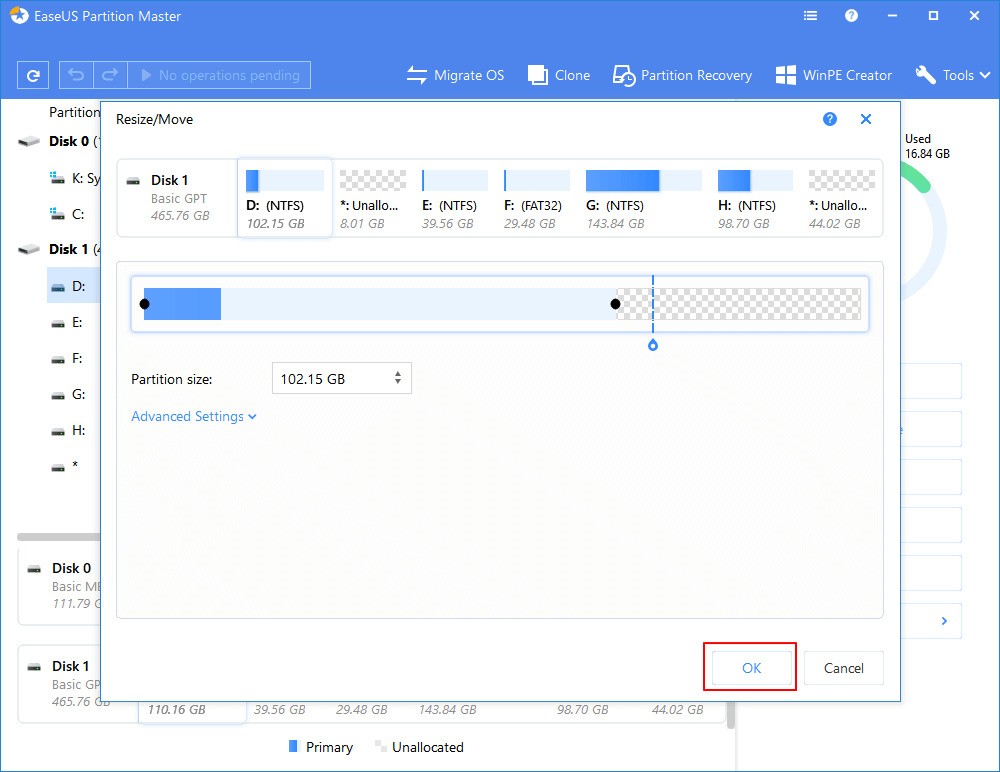 Step 3: Create a new partition
Step 4: Adjust the new partition size, file system, label, etc.
Set the size, partition label, drive letter, file system, etc. for the new partition and click "OK" to continue.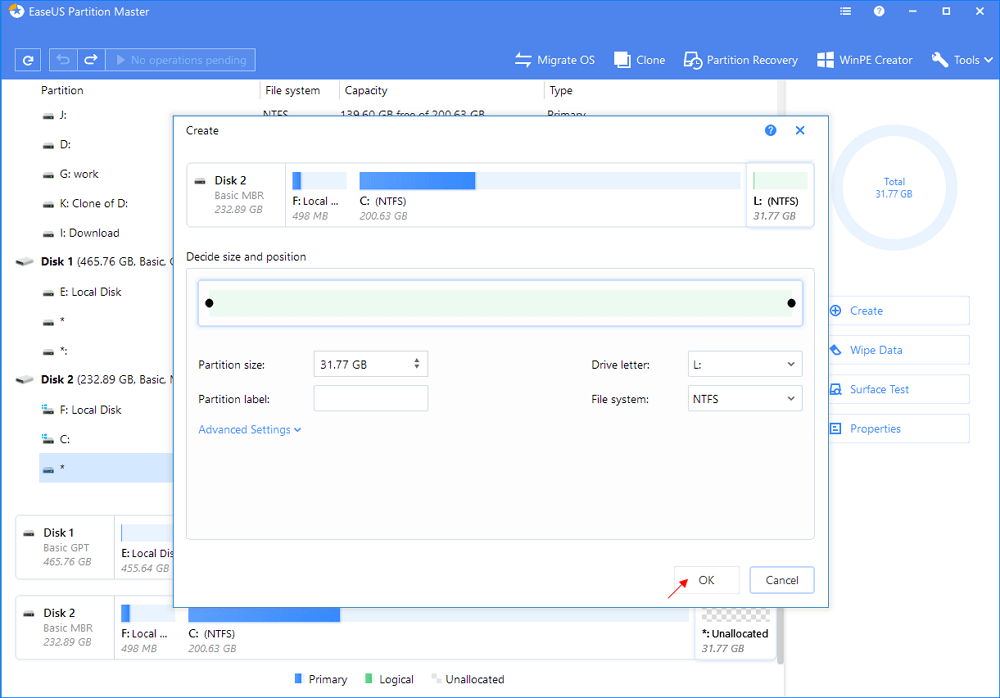 Step 5: Apply the changes
Click on the "Execute Operation" button, check the changes, then click "Apply" to start shrinking a partition and creating a new one with the free space. By doing so, you can successfully split a partition.
You've succeeded in splitting C drive into two parts. Follow the steps, you can split C drive into multiple partitions as you want.