'Scanner not working' issue has now become a common problem to most Windows users every time after a system update on their PCs. If the scanner doesn't work on your Windows PC, don't worry. Here in the below, you'll find three reliable solutions here below to resolve and fix not working scanner on your PC with easy clicks right now.
Just follow any one of the provided methods here to resolve this issue and make your scanner work again now:
Method 1. Check and fix errors that stop Scanner working
When the computer system or hard drive contains unknown errors, the scanner may not be able to function normally on your PC. So here we'd like to recommend you try EaseUS Partition Master Free which supports to scan and fix errors that stop your Scanner from working for free in Windows PCs:
1. Launch EaseUS Partition Master and right-click the system drive and the hard drive where the Scanner is installed and click Check partition.
2. Choose the way that you want to use to check bad sectors or corrupted system files on the slow external hard drive: Check Partition Properties, Call Windows Chkdsk to fix errors, Surface Test.
Click OK.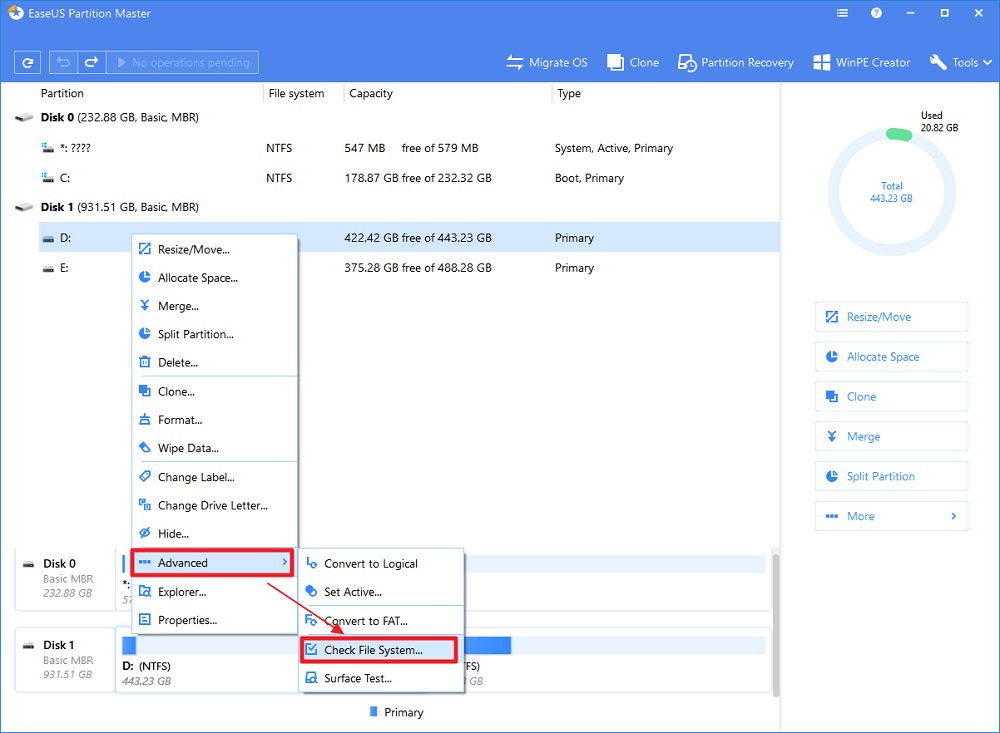 3. Let EaseUS Partition Master automatically check and repair errors on the selected drive for you.
Click OK to finish the process.
Method 2. Repair corrupted system files which lead to scanner not working issue
1. Press Windows + R to bring up Run dialog and type:cmd, hit OK.
2. Sign in as an administrator when the CommandPrompt window pops up.
3. Type: sfc /scannow and hit Enter.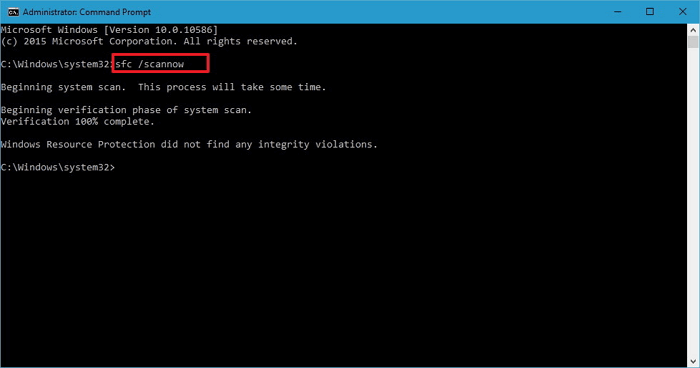 The CMD command line will run the computer to find and repair corrupted system files for you.
And if the program says that your PC is running in good condition, you can continue with the below tips to re-scan and repair corrupted system files again:
4. Reboot PC into Safe Mode and select Safe Mode with Command Prompt.
5. Type: sfc /scannow and hit Enter.
It will take a few minutes to complete the process.
Method 3. Configure related services that may result in Scanner error
1. Open Run and type: services.msc and click OK.
2. Find and right-click on one of the related services listed below:
Remove Procedure Call RPC
DCOM Server Process Launcher
RPC Endpoint Mapper
Shell Hardware Detection
Windows Image Acquisition (WIA)
3. Select Properties, if its status Stopped, click on the Start.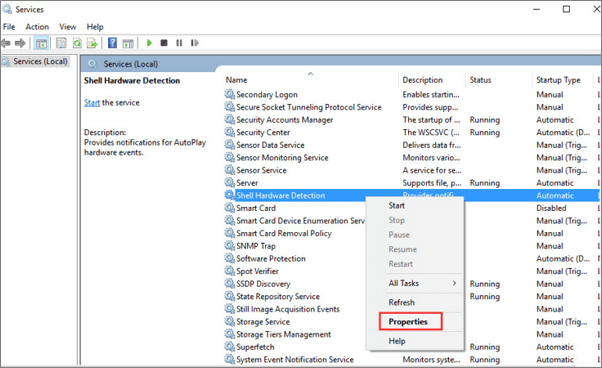 4. Change the startup to Automatic and click Apply.
After this, you can reboot PC, and the scanner should be able to run properly again now.