When your VMware virtual disk is running out of disk space, you have two ways to add more disk space to your virtual machines:
1. Add a second virtual disk to your virtual machine.
2. Resize existing virtual disk to be larger.
Generally speaking, it is simple to add a second virtual hard disk. However, many users would rather increase the size of their existing virtual disk so that they don't have to change application or data locations.
In order to resize virtual disk, the VMware provides "vdiskmanager.exe" command line tool which can increase the size of virtual disk, but not extend VMware virtual partition. Therefore, to resize VMware partition, you still have to use third party partition software, for example, EaseUS Partition Master.
Virtual disk partition software - EaseUS Partition Master
EaseUS Partition Master, no doubt, is the perfect partition manager you should choose -- one that's easy, reliable, versatile, non-destructive and provides you basic and advanced features to manage your hard disk: increase partition size, extend system partition, resize/move partition, merge partitions, create and delete partition, copy partition (dynamic disk), etc. Even you are available to extend the NTFS system partition without rebooting, which is especially helpful for server users. Why not do it now and try it by yourself.
How to resize virtual disk with EaseUS Partition Master?
1. Launch EaseUS Partition Master and choose the partition on the VHD that you want to resize. (To shrink a partition just as showed below)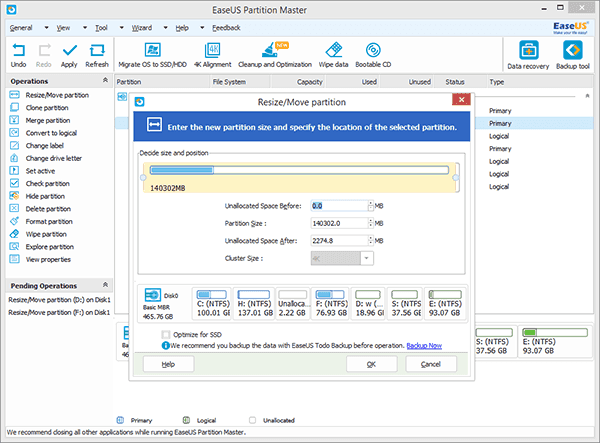 2. After shrinking the partition, you can move it to let the unallocated space be behind a partition that you want to extend.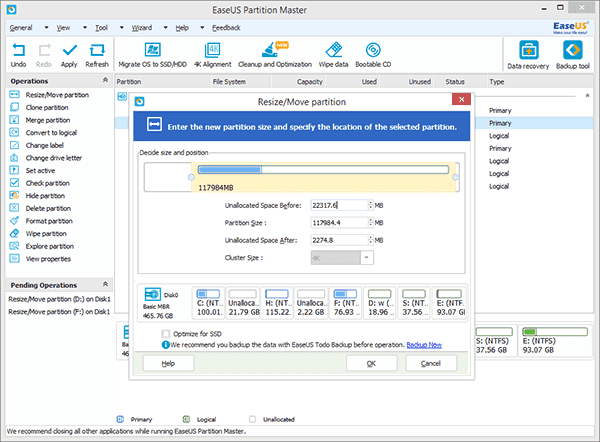 3. Select the partition that needs to be expanded, right click it and select "Resize/Move partition", drag the partition handle rightwards to extend the one you decided to resize.
4. Click Apply.