SD card corrupted in Android devices?
Most users insert a micro SD card in their Android phones to save photos, videos, documents, etc when they have limited internal memory. But for various reasons, the card is prone to be corrupted and then cannot recognize or mount. Sometimes, it will also report error messages like "SD card is blank or has unsupported file system", "damaged sd card try reformatting it".
When the corrupted SD card error occurs unexpectedly and prevents you from reading or writing to the device. How do you repair android SD card to make it work properly? Here, several step-by-step tutorials are created to show you how to fix Android SD card with or without SD card repair tool. So, if you have no answer, please read on to get a solution.
How to repair corrupted or damaged SD card on Android
Method 1. Format damaged Android SD card for repair
When it comes to Android SD card repair, we think of formatting first. Compared with other methods, it's much easier and more efficient. To do it: pull out the SD card from your Android device and connect it to PC. In Computer or My Computer, located and right click on the SD card and select Format.
If Windows doesn't allow you to complete the format process, you can download EaseUS free partition software, a third-party SD card format tool for help.
1. Connect the Android card to PC, launch EaseUS free Android SD card repair software, right-click the card and choose "Format partition".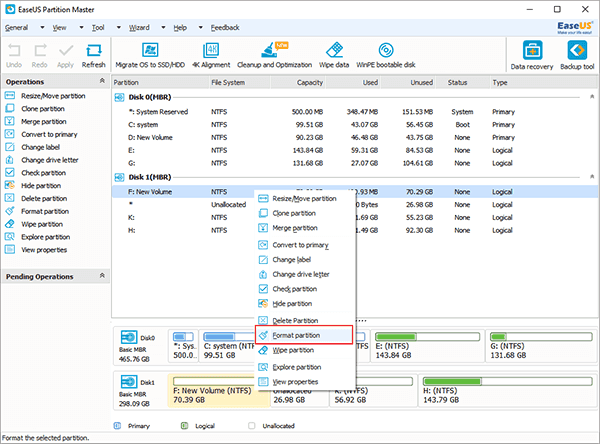 Step 2. Configure the label you want in the Partition Label box and then select a file system in the "File System" drop-down list for the SD card.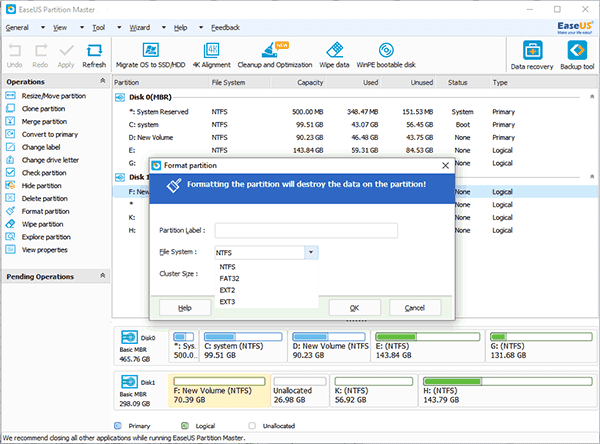 Step 3. Choose the Cluster Size (512 bytes, 1, 2, 4...64KB) in the "Cluster Size" drop-down list and click "OK" to continue.
Step 4. Click "Apply" to format the damaged Android SD card for repair.
As formatting will erase all the files on the SD card. So, many users won't take it because they don't want to sacrifice their data. But don't worry! Damaged SD card data recovery is possible if you try EaseUS disk data recovery. You can try it to retrieve your data from damaged Android SD card before formatting it for repair.
Method 2. Run CHKDSK to repair Android SD card errors or corruptions
If you don't want to format corrupted memory card for repair, you can also try the alternative solution - calling CHKDSK to repair Android SD card. Even it is not 100% work, but it worth a try. To do it:
Connect the Android card to your PC using a card reader. On the PC, click on Start -> All Programs -> Accessories -> Command Prompt. Enter the command: chkdsk [sd card drive letter]: /r. It will make the chkdsk start to scan and repair Android SD card errors or corruptions.