Why you need partition disk in Windows 10?
Most PCs come from the factory with a single partition on their hard drive, but you might want to partition disk to split a physical hard drive into multiple independent partitions in many cases, for example when you want to keep your data, applications, and operating system on the different partition to avoid data loss caused by partition's index file corruption, set up an emergency partition to rescue your data and salvage your computer or try out other operating systems like Linux. This page introduces you a reliable partition magic software and teaches you how to use it to partition disk in Windows 10.
How to partition disk with EaseUS Windows 10 partition software
As an average computer user, you might have no idea about how to partition disk in Windows 10 when facing a disk partitioning job. No worries. It is not so difficult as you have expected if you try EaseUS partition software. Being able to create, delete, split, merge, resize, move, copy partitions, the program can help you manage partition on Windows 10 with no efforts. Now you can download the program and follow the step-by-step guide below to partition your hard disk in Windows 10.
1. Launch EaseUS partition tool. Choose the partition you want to change and select the right option to extend, shrink, move, copy or merge the partition.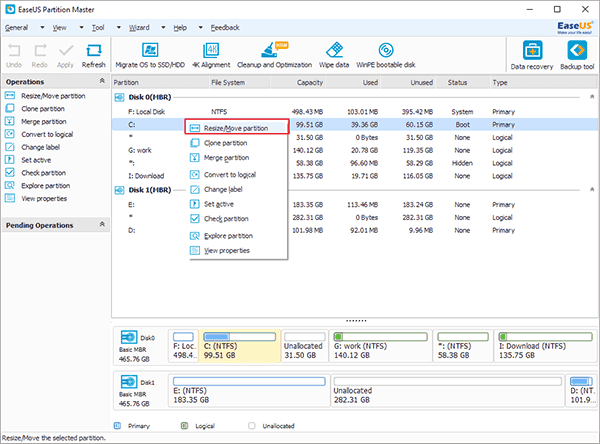 2. Drag the arrow towards right hand to resize the partition.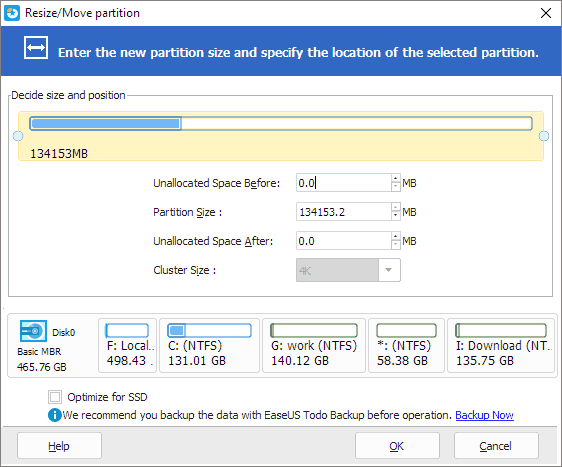 3. Then click Apply to confirm all your operations.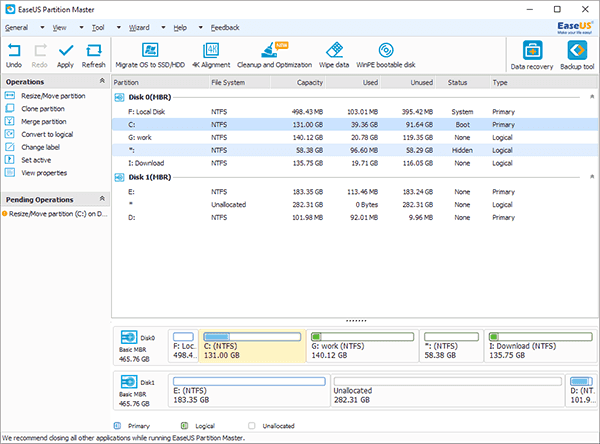 As you can see, EaseUS Windows 10 Partition Software can help you partition disk in Windows 10 with just simple steps. Please try it with no hesitation whenever you want to separate your hard drive into multiple volumes.