PAGE CONTENT:
Part 1. Optimize Windows 10 With Software
Part 2. Extra Tip for Windows 10 Optimization
Why need to optimize Windows 10
It's highly recommended for all computer users no matter what operating systems they are using to clean up and optimize their Windows regularly. Here the following are some must-do benefits for why you are supposed to improve Windows 10 performance:
Save more valuable space for the computer.
Protect computer under a secure and safe circumstance.
Resist data and system from being attacked by virus/malware or spyware.
Solve 100% disk usage problem, improve its working efficiency.
Protect data security under Windows system.
If Windows is running slow, it's time for you to clean up all junk files, optimize Windows 10 for better performance. Four effective tips are provided for you, read on.
1. Clean Up All Junk Files in Windows 10
Cleaning up all junk files in Windows 10 will release useful space. You can either choose to delete and identify useless junk files manually or let professional partition manager software do this for you.
You can try the free software - EaseUS Partition Master Free. It's fully compatible with Windows 10/8/7 etc. Download it and start cleaning up junk files.
Detailed guide: Clean Up Junk Files With EaseUS.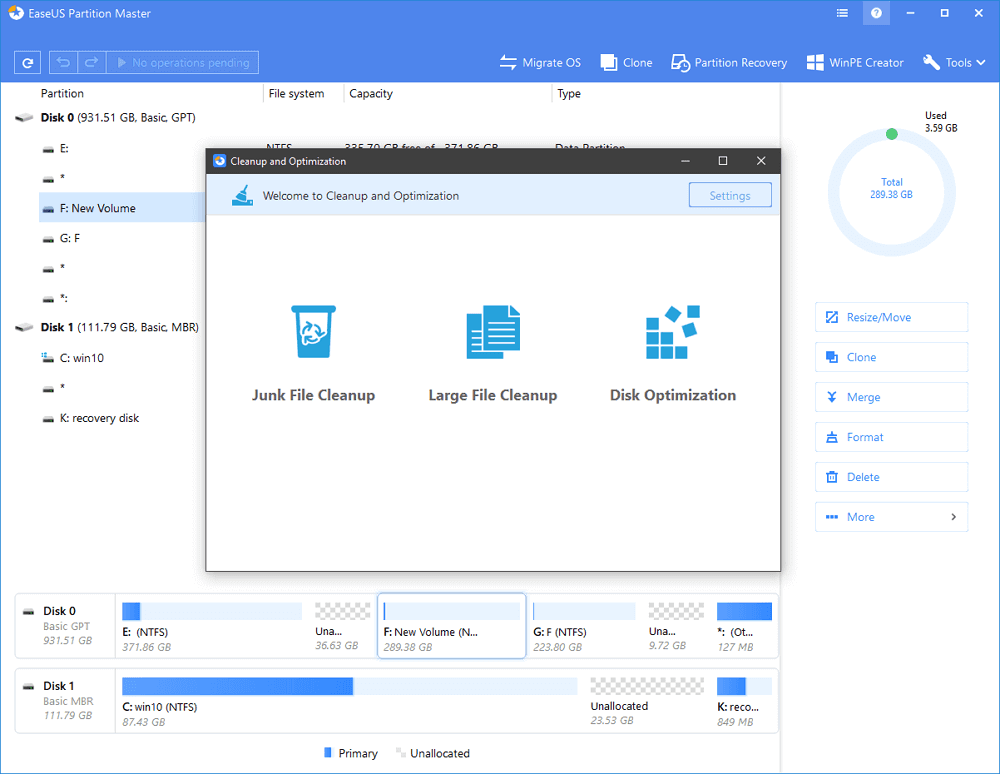 2. Check and Fix Hard Drive Partition Errors in Windows 10
You can manually fix the hard drive error, or using a free partition tool to check hard disk errors. Here are the manual steps:
Step 1. Open This PC, right-click the partition or drive that you want to check and click "Properties".
Step 2. Click "Tools" under Error-checking, click "Check now" to see whether there exist any errors in your drive.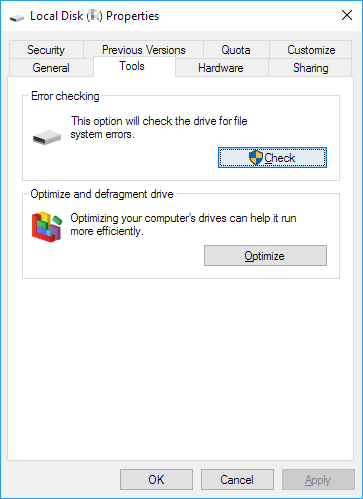 Step 3. Select "Automatically fix file system errors and Scan for and attempt recovery of bad sectors".
Step 4. Click "Start".
3. Optimize Windows 10 with EaseUS
After doing the above all mentioned tips, here's the last tip which is to optimize Windows 10. The easiest way to optimize Windows 10 is to use free system optimization software. EaseUS partition software will thoroughly analyze Windows 10 partitions and defragment to optimize all Windows partitions for you.
Step 1: Install and launch EaseUS Partition Master. Select "Tools" and click "System Optimization".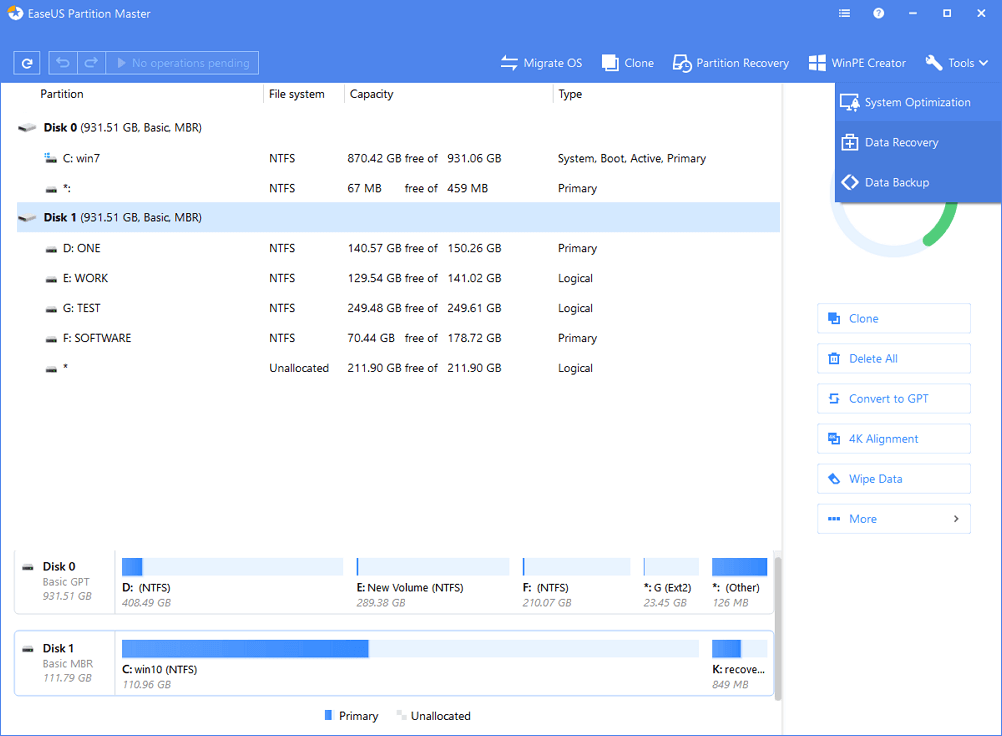 Step 2: Choose "Disk Optimization" to optimize your hard disk and improve the disk performance.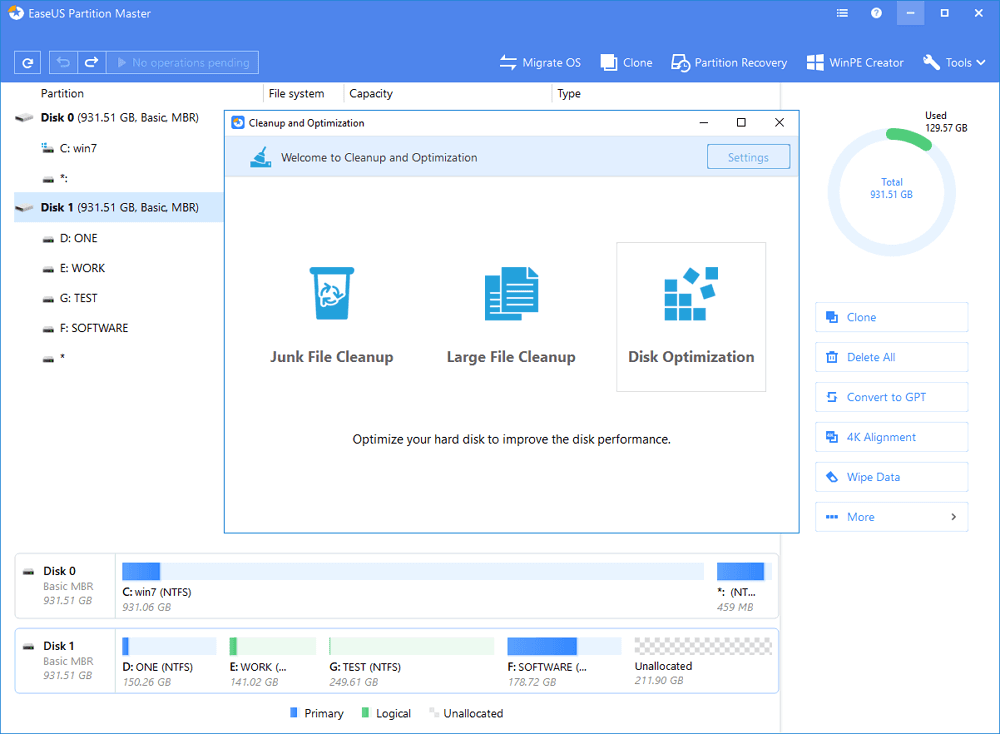 Step 3: Select the partition that you want to optimize and click "Optimize". After a while, the defragment is completed. The time depends on the amount of the fragments on this partition.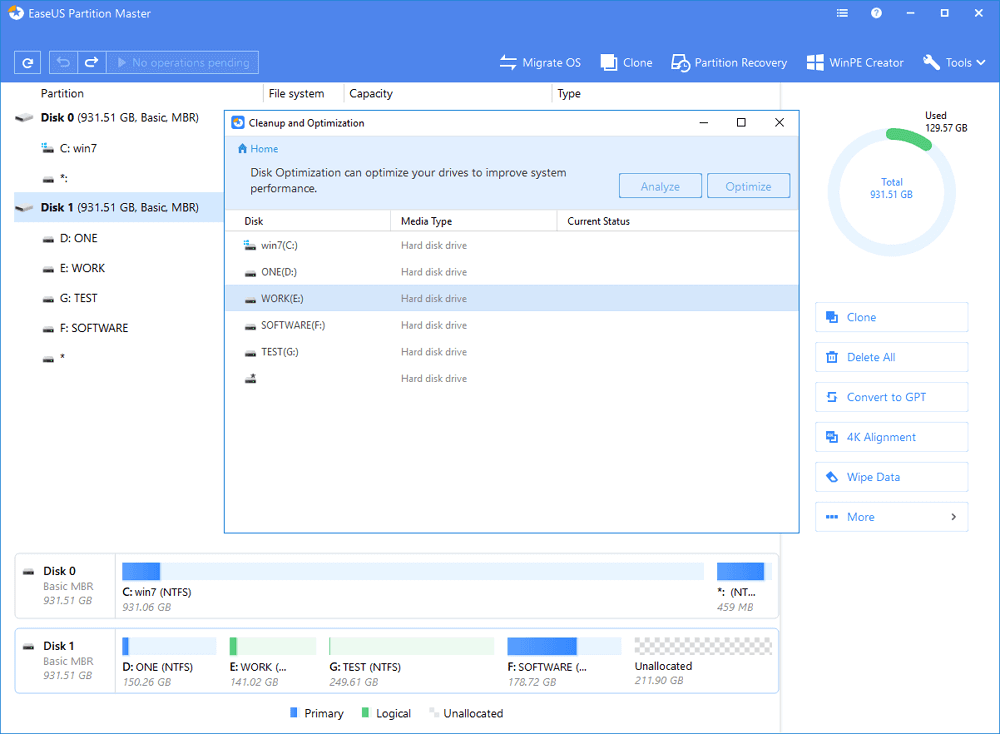 After all these steps, you'll get an optimized Windows 10 system on your computer with high working efficiency.
4. Extra Tip - Back up Data and Clean Up Malware or Virus
In order to avoid some data being wiped out together with useless files in Windows 10, you are advised to back up important data to an external hard drive first.
It is also suggested to clean up all malware or even unknown virus in Windows 10 so leave a secure circumstance for the system. Anti-virus software will clean all malware or virus for you.