How to optimize PC for playing games?
Do you have this experience that your computer starts to slow down after installing many games or applications? Your system partition is becoming smaller and smaller, stuffed with unknown files or data? What can you do to improve the computer performance and speed up PC for gaming? Relax! Here below in this article, you'll find 3 effective methods for improving and optimizing computer performance for gaming:
Before you start to try these offered methods, you can firstly follow some quick fixes below and see whether it helps or not:
1. Upgrade hard drive drivers and optimize graphics card settings;
2. Clean Startup and shutdown unnecessary process;
3. Defrag hard drive etc.
If you need a more effective method to optimize and improve PC performance, you can follow below 3 methods to optimize computer now.
Method 1. Check and repair bad sectors on PC
When bad sectors exist on computer had drive, the computer may lose important data and even fail to work. In order to get a smooth gaming process on your PC, it's highly recommended for you to frequently check and repair bad sectors on PC. Here below you have two options to check and fix computer bad sectors:
Option 1. Run CHKDSK to check & fix bad errors
1. Open This PC, right-click the partition or drive that you want to check and click Properties.
2. Click Tools, under Error-checking, click Check now to see whether there exist any errors in your drive.
3. Select Automatically fix file system errors and Scan for and attempt recovery of bad sectors.
4. Click Start.
Option 2. Use partition manager software to repair bad sectors on PC
If you don't know CMD with CHKDSK command very well, you can try partition manager software as an alternative method to check and repair bad sectors on your PC. You can free download EaseUS Partition Master and follow below solution to get your problem fixed now:
1. Launch EaseUS Partition Master and right-click the partition(system partition for preventing system errors) that you want to check by clicking "Check partition".
2.Choose the way that you want to use to check partition: Check Partition Properties, Call Windows Chkdsk to fix errors, Surface Test.
Click OK.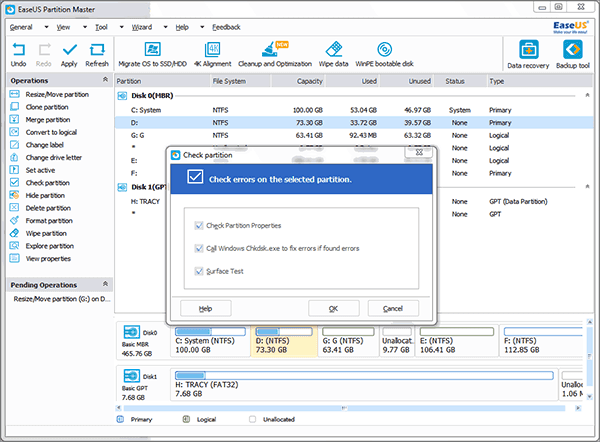 3. Let EaseUS Partition Master automatically check hard disk partition errors and repair errors for you. Click OK to finish the process.
Method 2. Cleanup and optimize system disk to improve PC performance
When computer system partition contains too many useless files or data, it will surely slow down the computer, which is not a good news for game fans. So your best choice is to cleanup junk files, useless large files and optimize system disk.
Powerful partition manager software - EaseUS Partition Master will do all the jobs for you with simple clicks:
1. Launch EaseUS Partition Master and click Cleanup and Optimization. Then choose Junk File Cleanup or Large File Cleanup.
2. Then you can click Analyze or select disk and click Scan to let EaseUS Partition Master to find junk files or large files in your PC.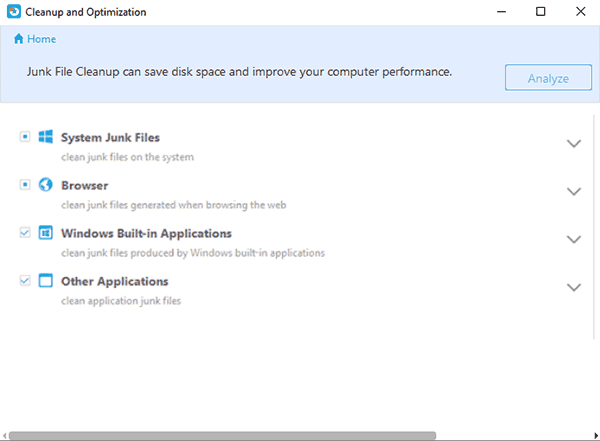 3. You can check and choose junk files or useless large files and click Clean up or Delete.
All selected junk files will be cleaned and thoroughly deleted from your PC then.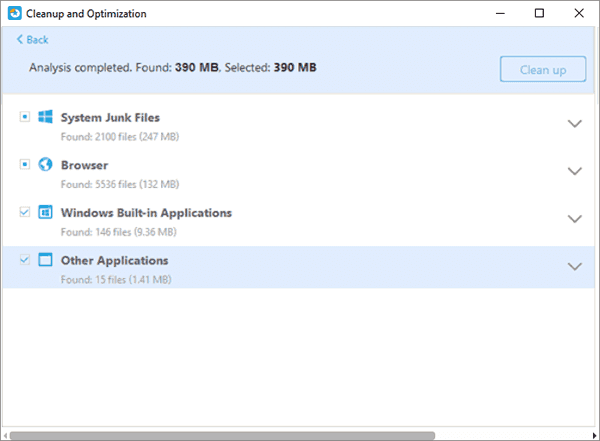 To optimize PC disk, you shall follow below steps:
Launch EaseUS Partition Master and click Cleanup and Optimization;
Click Disk Optimization and choose specific partition on PC such as system(C:) and click Optimize;
Repeat the process to finish optimizing all computer disk partitions;
Method 3. Optimize PC with larger SSD/HDD for PC optimization
The most effective way is to optimize computer with larger SSD/HDD. It means that if you have new SSD or bigger HDD, you can simply migrate the computer system to a new disk and keep the old drive saving games.
This will surely help you improve computer performance with optimized running speed and higher responding frequency. How? EaseUS Partition Master would be able to help:
1. Connect new SSD/HDD with PC. Launch EaseUS Partition Master, right-click system disk and choose "Migrate OS to SSD/HDD".
Select the destination disk - the SSD or HDD.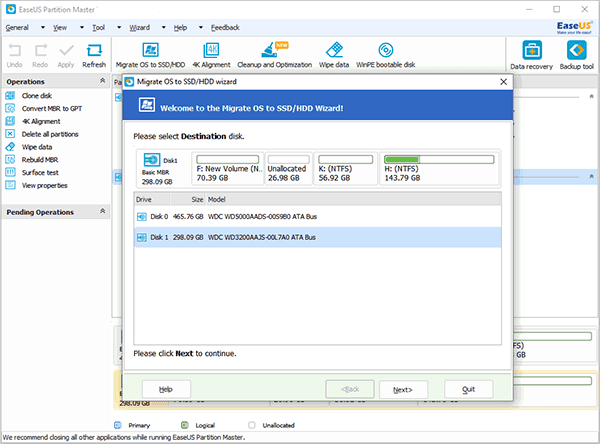 2. Delete all partitions and edit partitions in destination disk.
Choose to Optimize SSD if the new disk is SSD.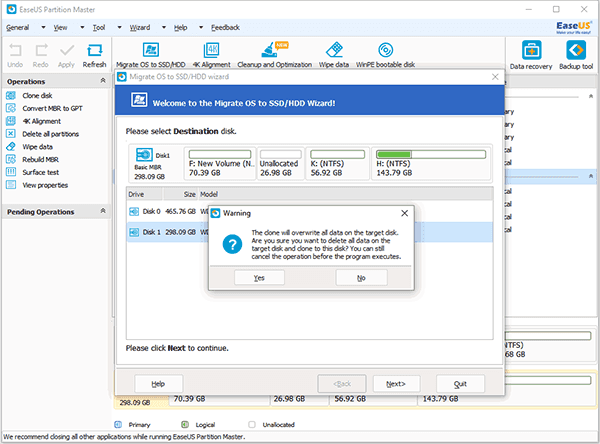 3. After the partition information is displayed, click Finish.
Click Apply to keep all changes and let the program start migrating system and optimize your computer then.
4.When all the processes are finished, insert SSD/HDD into your PC and restart PC and set PC to boot from new SSD/HDD in BIOS.
Then you'll get an optimized PC with a faster running speed and more flexible responding frequency for playing games.