Overview of ReFS partition
ReFS, known as Resilient File System, was introduced in August 2012 for Windows Server 2012 operating system. It works as a long-awaited replacement for Microsoft's venerable NTFS (NT File System). ReFS has some great new features that NTFS doesn't have. Let's see why ReFS file system is so popular with its features now:
Backward compatibility: ReFS read and write performance is believed to be on par with that of NTFS.
Data Verification and Auto-Correction: ReFS makes metadata updates without disturbing the original metadata. It scans and repairs bad disk clusters with checksumming and scrubbing technology.
Scalability: ReFS was designed in conjunction with Storage Space which is a Windows Server 2012 role service to enable users to create logical storage pools from multiple physical disks. This means ReFS partition can be used to create Storage Space in Windows Server 2012.
ReFS is optimized for file storage and not process execution. That is to say that we cannot convert NTFS partition to ReFS partition and we cannot format the removable drives with ReFS either. Does that mean that we can do nothing to the ReFS partition in Windows Server 2012? Not exactly. In order to gain a faster Read and Write speed, you may extend or resize the ReFS partition in Windows Server 2012 by simple clicks. How? Here the following, you'll see detail steps to manage ReFS partition in Windows Server 2012.
How to manage ReFS partition in Windows Server 2012
You may wonder how can it be possible to manage ReFS partition in Windows Server 2012 for that ReFS cannot be managed as NTFS partitions. Professional Server partition manager software can help manage ReFS partition with ease. EaseUS Partition Master Server Edition may help you fix this problem. You can use this software to delete ReFS partition, extend ReFS partition, copy ReFS partition, format ReFS partition to NTFS/FAT/EXT2/EXT3 etc.
You can free download this server partition manager software and activate it into a server version with a key, then follow below steps to manage ReFS partitions in Windows 2012 now. Here we'll show you a step by step tutorial about how to resize ReFS partition in Windows Server 2012:
Step 1: Locate the drive/partition
Step 2: Resize the partition
You can either shrink the selected partition or extend it.
To shrink the partition, simply use your mouse to drag one of its ends into unallocated space. Expand the "Advanced Settings" list, where you can see the exact disk space for each partition. Once done, click "OK".
Fig. 1 Unallocated space before the drive.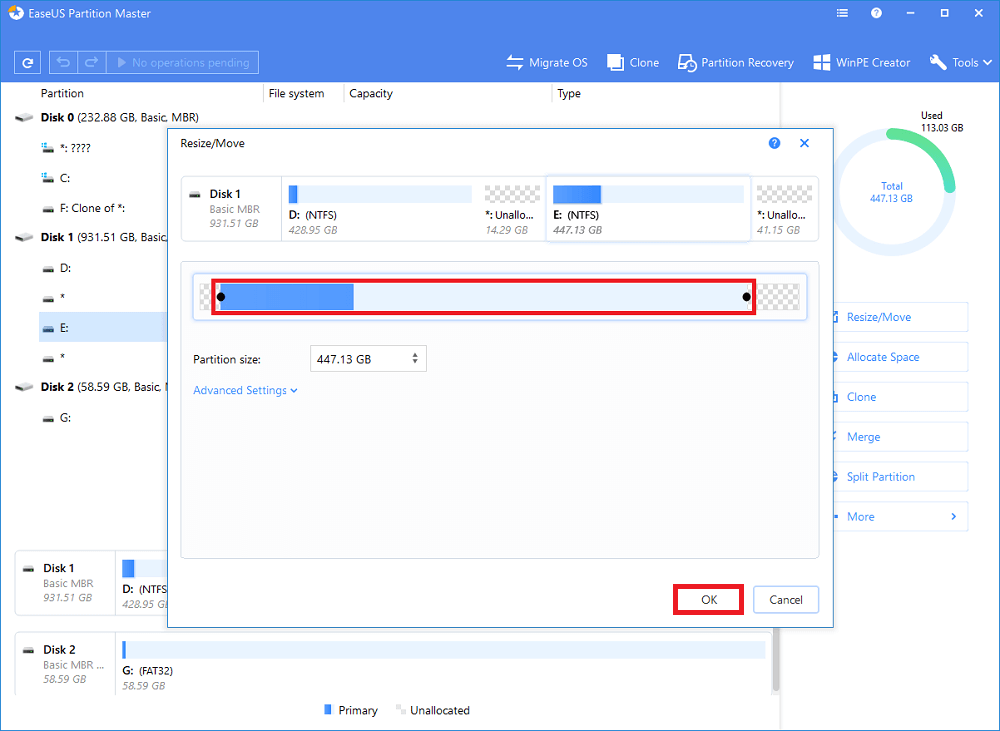 Fig. 2 Unallocated space after the drive.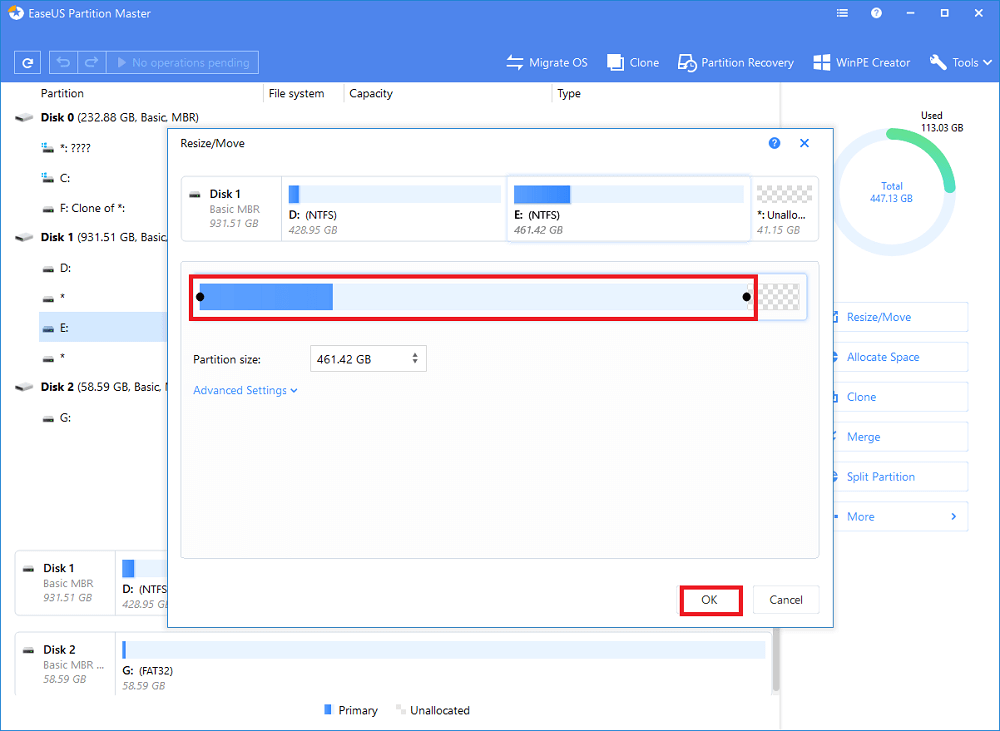 To extend the partition, make sure that there is unallocated space aside (if there isn't, follow the above steps to create some). In the same way, drag your mouse towards the unallocated space. Click "OK".
Fig. 3 Add unallocated space into the partition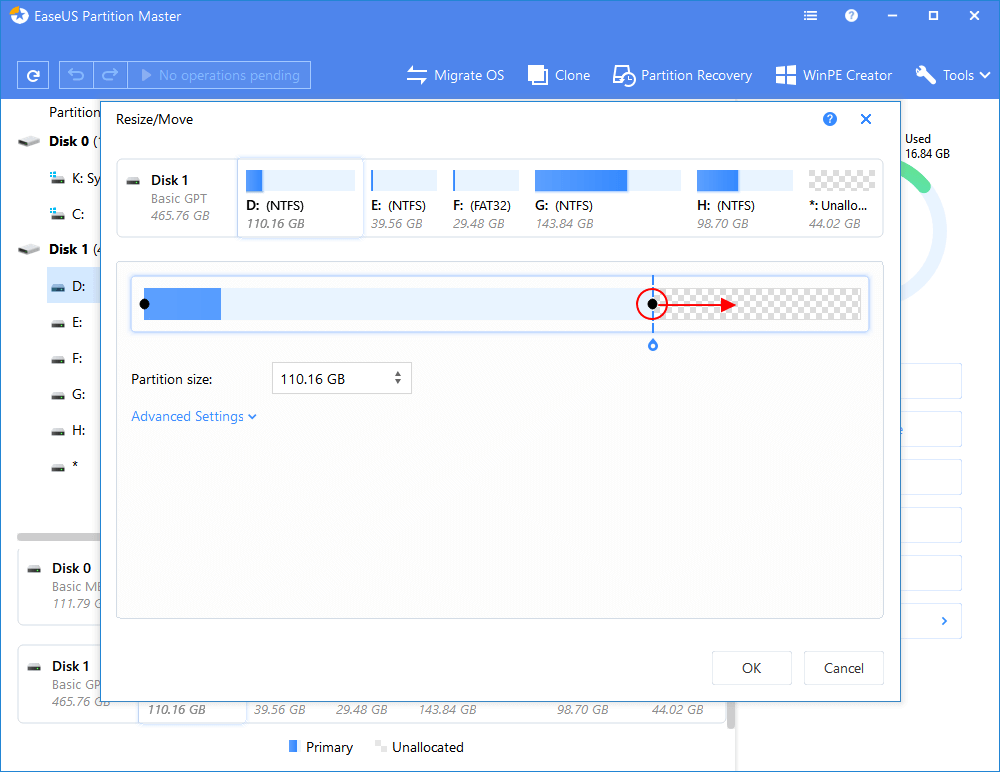 Step 3: Apply changes
Things will be easy and simple to manage ReFS partition for gaining a better performance in Windows Server 2012. If you need to delete, copy, format or change letter in ReFS partition, feel free to make the changes with EaseUS Partition Master Server Edition.