You need an easy way to help yourself manage partition on Windows 10? One of your Windows 10 partitions is out of space for storing more useful data? Do you know how to manage partition size on Windows 10? I've recently upgraded to Windows 10. It turned out that the computer ran much slower than ever before.
I checked and found that it was due to low partition space. All I need is to resize or extend the partition, then everything will be done. The challenge is that I found no effective method to help me accomplish this job. Please do help me to manage partition on my Windows 10 computer. Thank you very much.
Why you need to manage partition on Windows 10?
Managing partition is no longer a new need for all computer users. All users need to manage their computer partition by allocating, extending, shrinking, merging and even moving partitions so that they can manage their computers in their own ways.
What specific computer partition management operations do you need to perform? Create more partitions or volumes? Move partitions? You may check what exactly you need to do with your Windows 10 partition:
Allocate partition: create new partition or volume, increase or decrease partitions;
Resize Partition: extend or shrink Windows 10 partition, delete or merge partition;
Change partition format: convert partition into mbr or gpt
Some other more needs like copying partition, migrating OS to SSD/HDD are all problems when users are managing their computer partitions. Are there any possibilities to help manage partition on Windows 10?
How to Manage Partition on Windows 10?
When you are facing this question, do not feel helpless anymore. Here next we'll introduce you tow methods to help you manage partition on Windows 10.
1.Disk Management
You can simply realize partition management by commanding Disk Management order. There you can select to exact partition and right-click it, then choose "Shrink Volume", "Extend Volume", "Delete Volume" and even "Format Volume" etc. If you wanna convert your disk into mbr or gpt, you need delete volume firstly, then convert it. It's highly recommended for you to backup important data in your Windows 10 partitions before you trying this method. Or you'll lose all important data.
2.Manage Partition on Windows 10 with Professional Partition Management Software
EaseUS Partition Master, produced by EaseUS software, takes the goal of offering users efficient assistance to manage partitions with Windows OS like Windows 7, 8, 8.1 and even Windows 10. Users can apply this software to convert mbr to gpt without deleting partitions or resize c drive etc partition management operations. NO technical skills are required. And you do not need to backup data when you let it help you. No data loss will be caused. All you need is to download it and follow the partition managing tutorial, then you'll know how to manage partition on Windows 10.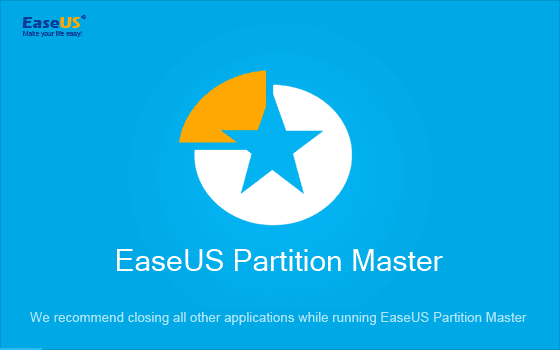 If you wanna perform more operations on your partition, EaseUS Partition Master can do.