Situations require you to format SD card for 3DS
Format a new SD card for 3DS
To extend the limited internal memory of Nintendo 3DS, you may choose to add an extra SD card. Then, you will be required to format the SD card first before using it with the device.
Reformat SD card when 3DS freeze or cannot detected SD card
Sometimes, your 3DS console can freeze up accidentally or show error message 'Could not detect an SD card. The software on the SD Card could not be displayed'. At this moment, you need to reformat 3DS SD card for repair.
Tips to format 3DS SD card for the best performance
When facing a 3DS SD card formatting job, do you know how to format the SD card for the best performance? Here are some useful tips to help.
1. Format SD card to FAT32 before the 3DS can use them.
2. Format for 64KB cluster size to get the fastest read / write speed.
3. Try EaseUS free partition software instead of SDFormatter
When it comes to the topic of formatting a new SD card for 3DS, many recommended using SDFormatter. But we prefer EaseUS free partition software. Why?
Nintendo only supports SD Cards formatted as FAT32. However, any cards larger than 32GB will be formatted as ExFAT by SD Formatter to guarantee maximum compatibility in default.
To format SD card for 3DS, follow these steps:
Step 1. Connect 3DS SD card to PC, launch EaseUS free partition software, right-click the card and choose "Format partition".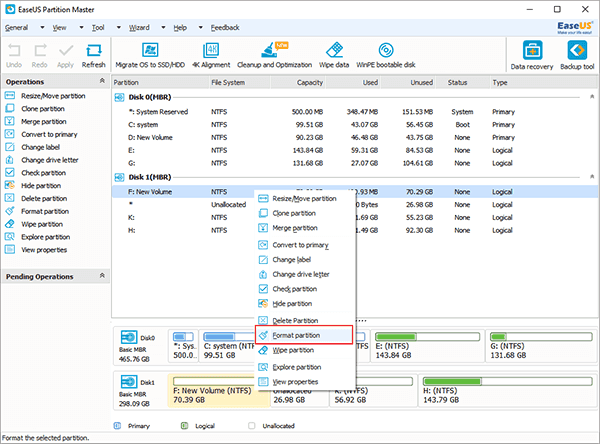 Step 2. Configure the label you want in the Partition Label box and then select the FAT32 file system in the "File System" drop-down list. ;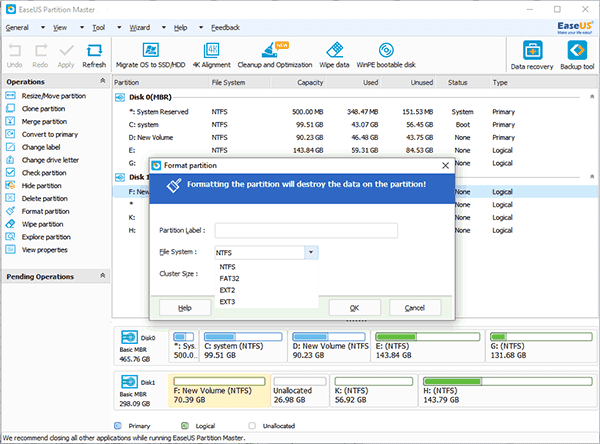 Step 3. Choose the 64kb Cluster Size in the "Cluster Size" drop-down list and click "OK" to continue.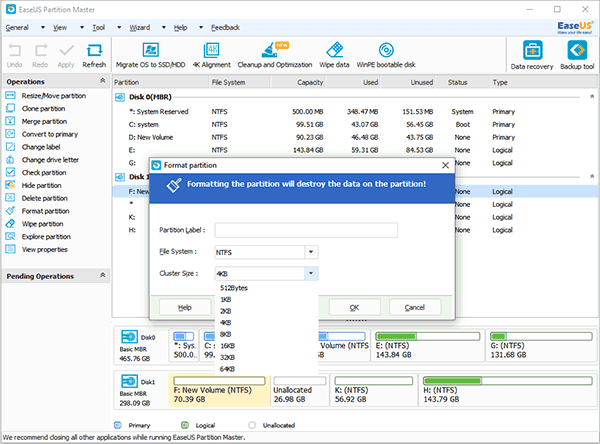 Step 4. Click "Apply" to format SD card for 3DS.