How to format my hard drive without a boot disk?
"Just heard a bad story from my best friend. His hard drive crashed and the computer stopped working. Many suggestions are about repair and format hard drive, which can usually fix the boot issue. But booting Windows from bootable flash drive failed, he can do nothing, even for an attempt for a self fix. I wondered that perhaps there is some way to format hard drive without boot disk. Any ideas?"
Always prepare a Windows installation media, or call it a bootable USB drive or CD/DVD disc, for the purpose of accessing Windows operating system when your PC did not start correctly. While in the following situations, you need a bootable format software more than that.
1_ Don't have a bootable flash drive or disc at hand.
2_ Bootable drive not detected in the BIOS.
3_ Booting from the selected bootable drive failed.
What's the best bootable format software?
First of all, what's the use of a bootable hard drive or USB flash drive format utility we're going to recommend? It's an ideal alternative for a Windows installation drive, accurately speaking. Let's see how it works.
Step 1. Download and install EaseUS partition magic software on your PC, the required bootable format software.
Step 2. Launch the software. On the main interface, select WinPE bootable disk.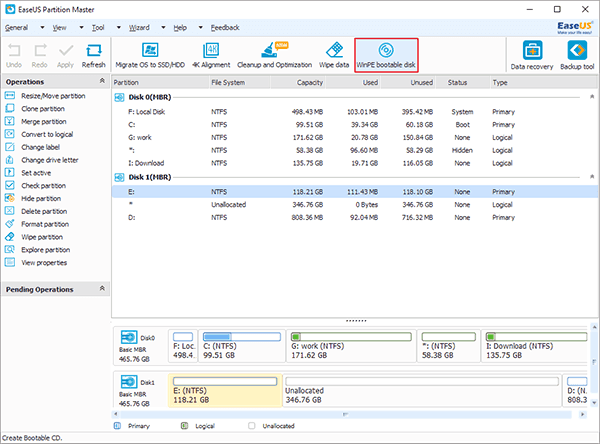 Step 3. Create a bootable disk or bootable iso image of EaseUS Partition Master.
How to format hard drive with bootable format software?
As soon as EaseUS Partition Master WinPE bootable disk was done, you can boot the computer from it and EaseUS partition will launch automatically so that you can use the format function freely.
Step 1. Right-click the hard drive partition you want to format and choose Format partition option.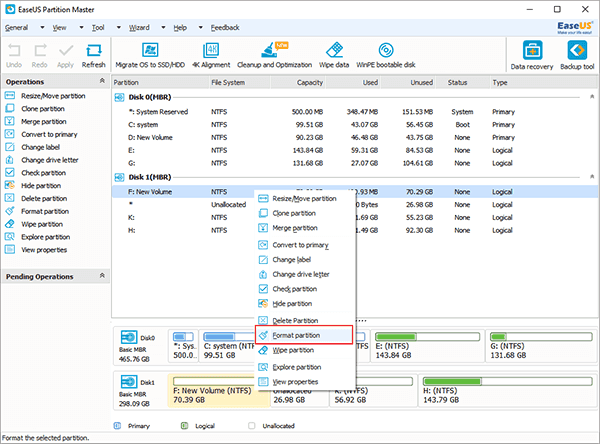 Step 2. The format partition window will then pop up, on which you can add a partition label, choose a file system and a cluster size. Click OK after changes made.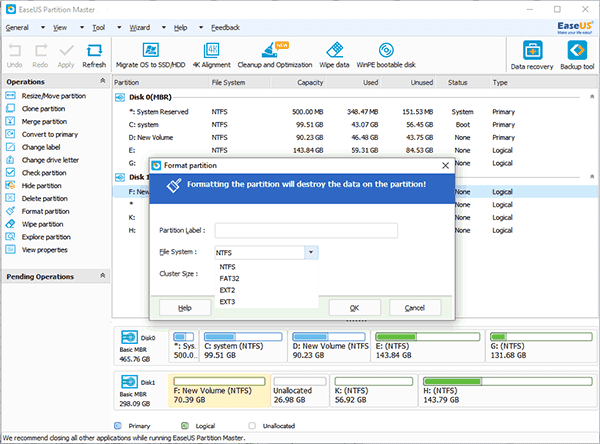 Step 3. Click Apply to confirm formatting the selected hard drive partition with EaseUS bootable format software.
The advantages of applying EaseUS Partition Master with its WinPE bootable disk and format partition features are noticeable. It perfectly replaces the use of a Windows installation media that was required when Windows OS develops booting problem. What's more, it offers a format solution which is quicker and easier than any other formatting ways, such as diskpart format and Windows Disk Management format.