Basic Disk and Dynamic Disk: What's the Difference
Computer hard disks are divided into two types: Basic disks and dynamic disks.
Both the Basic and Dynamic disks support MBR and GPT partition styles. Meanwhile, some regular operations on Microsoft's Windows operating system are allowed, such as checking the properties of a disk, partition, volume and assigning drive letters to the disk volumes or partitions.
But there are some noticeable distinguishes between the two types of hard disks. If you are trying to do the following operations in the list, you must change the basic disk to dynamic disk.
Create and delete a simple volume, spanned volume, stripped volume, mirrored volume and RAID-5.
Extend a simple volume or spanned volume.
Remove a mirror from a mirrored volume
Break the mirrored volume into two volumes.
Repair mirrored volumes or RAID-5 volumes.
Reactivate a missing or offline disk.
Ways to Convert Basic Disk to Dynamic Disk
There are three ways available to convert the basic disk to dynamic disk in Windows 10/8/7 & Windows Server.
Which is the Best Way to Convert Basic Disk to Dynamic Disk
Which way should you try first? Windows Disk Management program is easy to access but your data on the basic disk will be lost during the conversion. Windows Command Prompt provides an all-in-one solution to manage hard drives in every way, but it's more difficult to operate.
All in all, regarding the aspects of convenience and data safety during the process of converting the basic disk to dynamic disk, EaseUS Partition Master is the best choice. First of all, only simple clicks are required. Second, it ensures the least chance of data loss in the process compared with the solutions of using Disk Management and cmd.
How to convert Basic Disk to Dynamic Disk in Windows 10/8/7
Step 1: Launch EaseUS Free Partition Master. Right-click the target basic disk and select "Convert to Dynamic".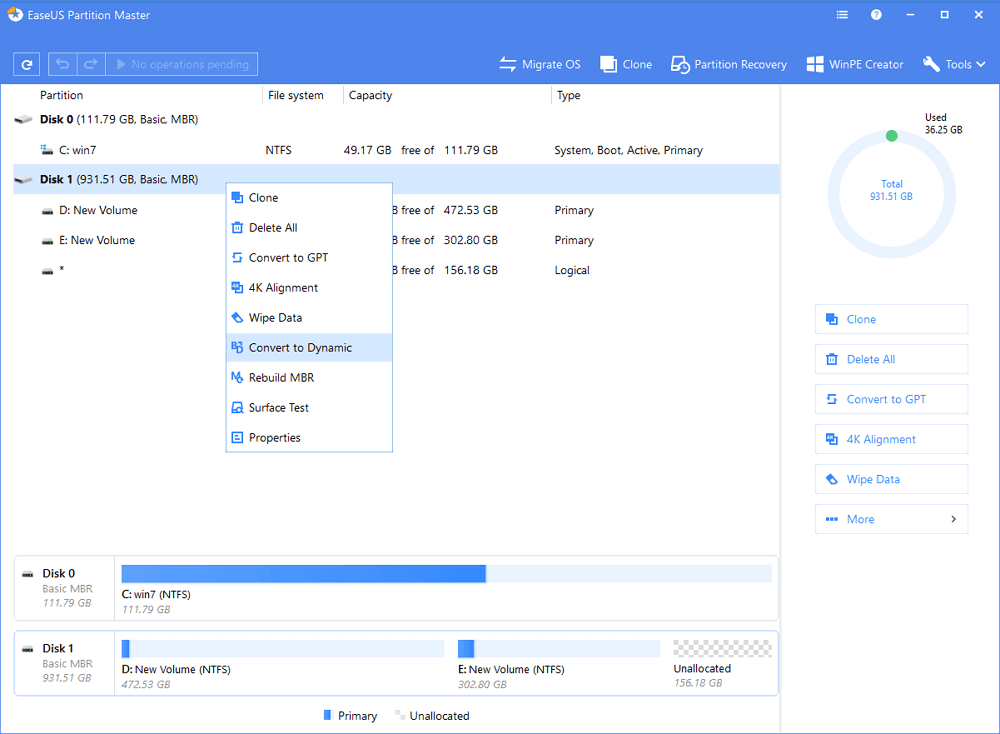 Step 2: Click "OK" to continue when the pop-up message appears and says like the images below.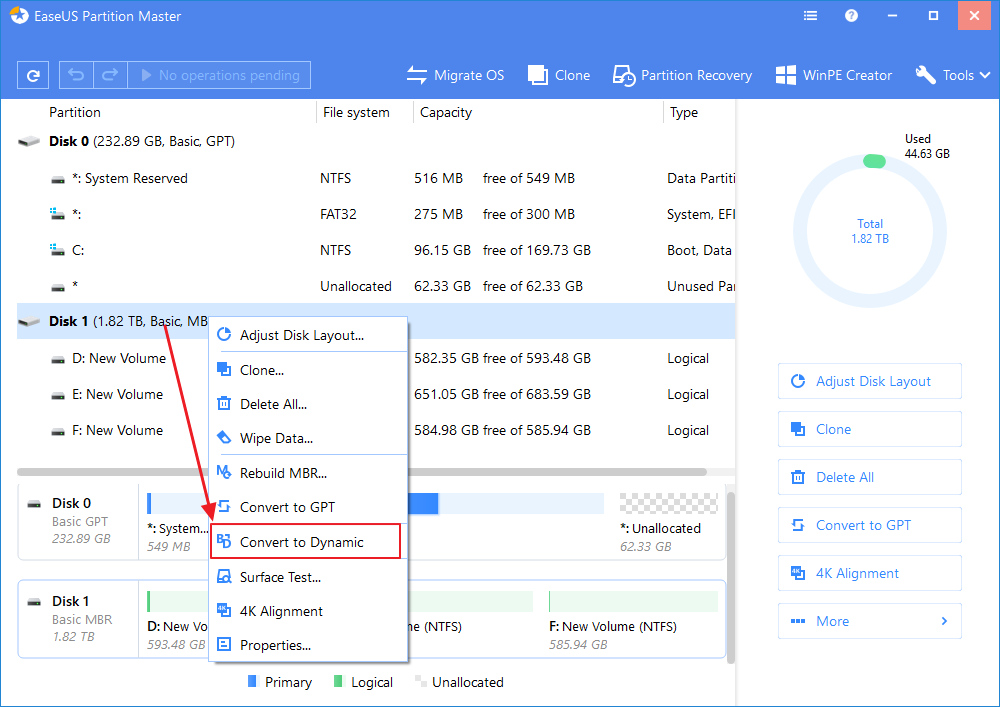 Step 3: Click the "Execute 1 Operation" button on the toolbar. Then, click "Apply" to confirm the disk conversion from the basic to dynamic.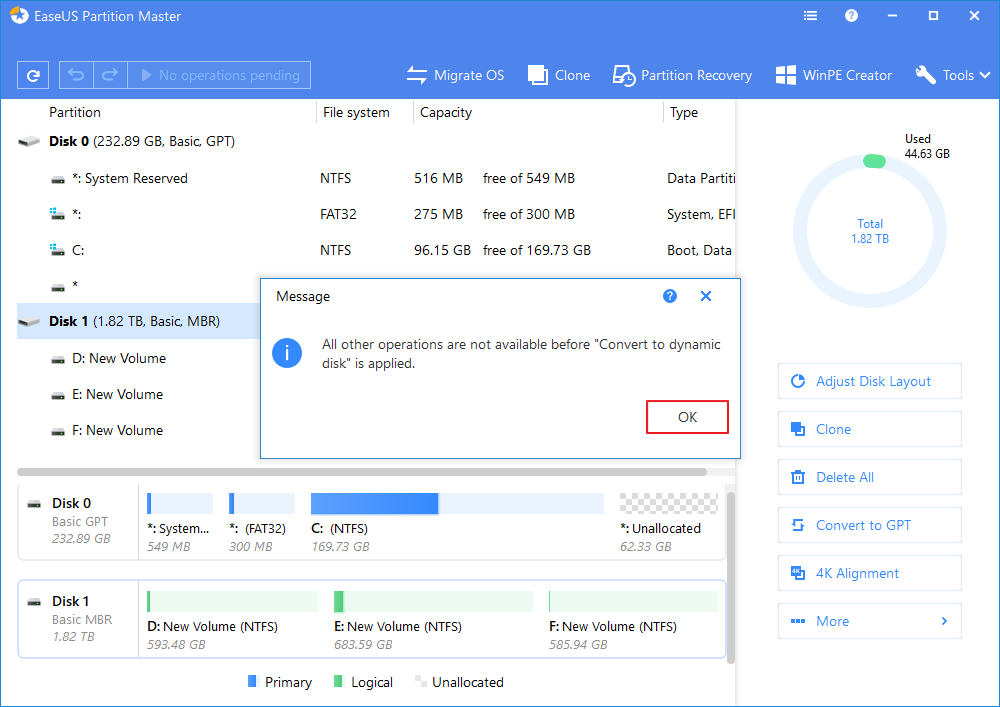  Notice:

If you fail to convert the GPT basic disk to dynamic, you can solve this problem by shrinking partition and leaving an unallocated space larger than 10MB at the end of the disk. And then, try it again.