"I've got a worrisome dilemma here regarding my HDD. It's 2-3 years old and mainly used for storage with 300gb space left. Too often lately, I have hard drives that slow down to a crawl. Pulling the drive from the computer and testing it with HDTune shows the read speeds to be less than 5MB/s. Is there anyone can help me?"
If you are also bothered by the same problem, you can follow the try-and-true solutions below to fix your slow hard drive.
Part 1. Quick Fixes for a Hard Drive with Slow Read Speed
Solution 1. Check for programs making frequent read/write requests to the disk in Task Manager. Make sure no unwanted programs are tying up your disk in the background.
Solution 2. If Task Manager looks OK, check how long it takes to transfer a large file to the disk. It should be close to the drive's advertised read speed (this may be affected by how the drive is connected i.e. USB 3.0 versus SATA).
Solution 3. Switch the SATA data cable. Another effective way to fix a slow hard drive, especially for the hard drive that fails in a fast file transfer or read speed, is to disconnect the SATA data cable from the first SATA port on the motherboard (where it was always connected) and then connect that same cable into the last SATA port. Sometimes, it's the problem of a dusty or loose SATA cable that slows down your SATA HDD without warning.
Part 2. Advanced Fix a Hard Drive with Slow Read Speed
For some serious hard drive issues that might cause a hard drive overloaded and sluggish, you need the advanced help of professional hard drive diagnostic toolkits! Here, EaseUS Partition Master Free is recommended. This free partition manager comes with three useful features that happen to solve the problem of a slow hard drive perfectly.
Speed up Your Slow Hard Drive with EaseUS Partition Master
Step 1: Install and launch EaseUS Partition Master. Select "Tools" and click "System Optimization".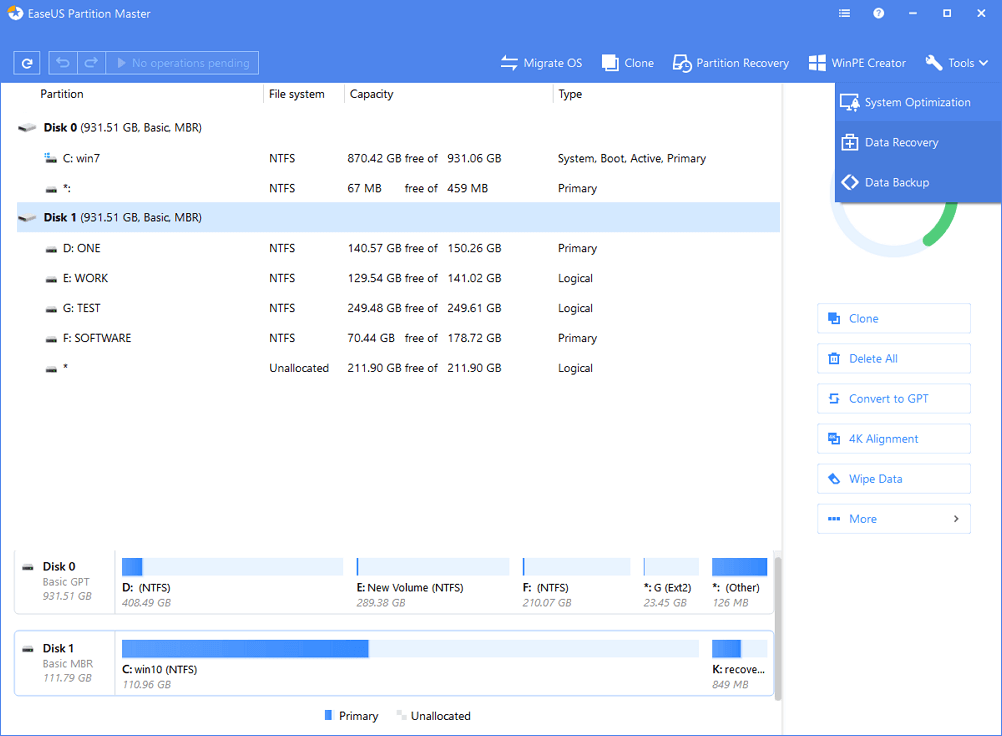 Step 2: Choose "Disk Optimization" to optimize your hard disk and improve the disk performance.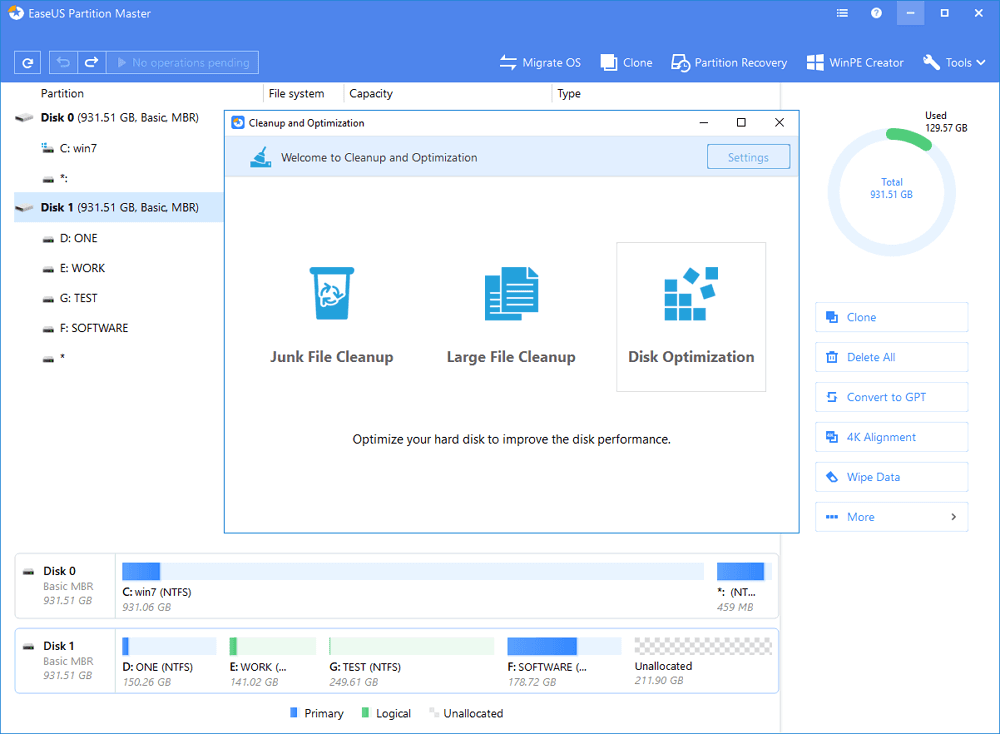 Step 3: Select the partition that you want to optimize and click "Optimize". After a while, the defragment is completed. The time depends on the amount of the fragments on this partition.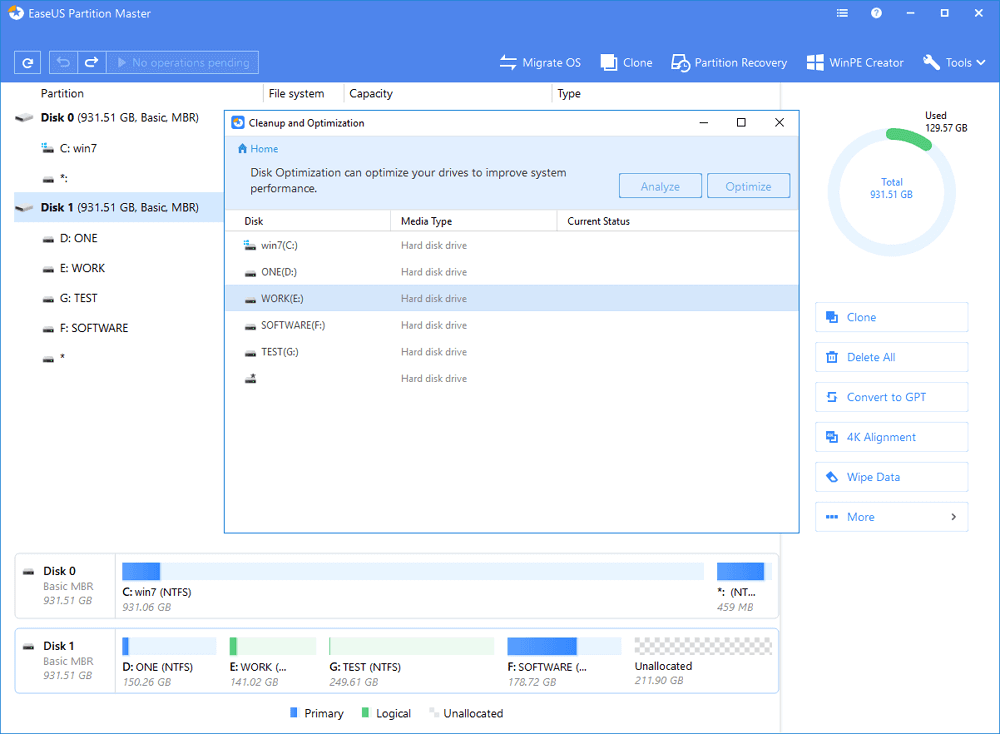 The software will defrag the hard drive in order to make it work faster again.