Requirements of using USB flash drive on Xbox 360
Players of Xbox 360 video game console are allowed to expand storage by attaching an external hard drive, USB flash drive and memory unit to it. There is one thing you must raise attention. To use a USB flash drive with your Xbox 360 console, it must meet these requirements:
A minimum of 1 GB of storage capacity
Windows FAT32 file system format
What if your USB flash drive does not meet the minimum requirements by Xbox 360? You would probably have problems such as Xbox 360 USB flash drives not showing up or recognized by the console; being unable to download and store games, music, videos and other files to the external USB drive; or definitely the performance of your console will be significantly affected.
How to format/reformat USB Drive for Xbox 360 with EaseUS Partition Master
You can format and use a USB flash drive as an Xbox 360 storage device and store up to 2TB games, videos, music and other applications. Next, we'll guide you through how to reformat USB flash drive using FAT32 file system if you formatted the device in Windows using FAT16 or NTFS early.
Download EaseUS Partition Master and run this free partition manager software on a Windows PC. Pull out of the USB flash drive from your Xbox 360 console and connect it to the PC running EaseUS Partition Master. Now follow the steps to format Xbox 360 USB flash drive to FAT32.
NOTE that formatting will erase all the data on the USB flash drive. Make sure that you had backed up the important content beforehand.
STEP 1. Launch EaseUS partition tool. Select and right-click the USB storage device you want to format and choose "Format partition" by right clicking the mouse.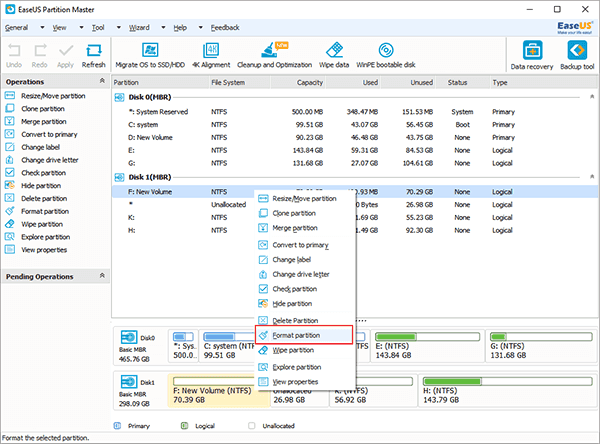 STEP 2. Configure the label you want in the Partition Label box.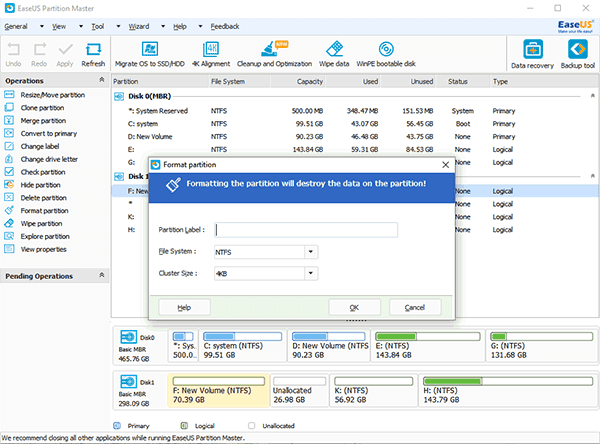 STEP 3. Select the file system type to be created from the "File System" drop-down list. (FAT/FAT32, NTFS, EXT2/EXT3). Here you should select FAT32 to fit the Xbox 360 console.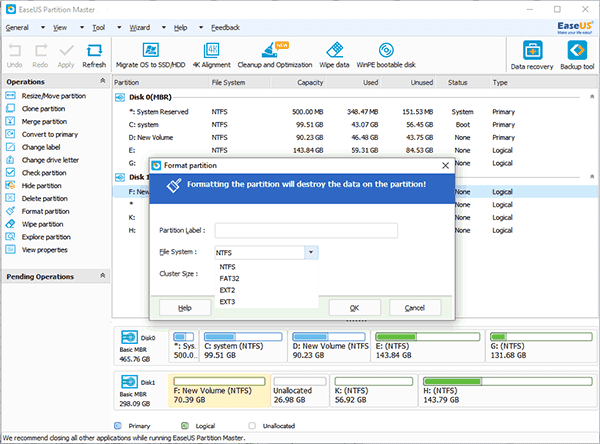 STEP 4. Choose the Cluster Size (512 bytes, 1, 2, 4...64KB) from drop-down list and click "OK" to apply the format operation.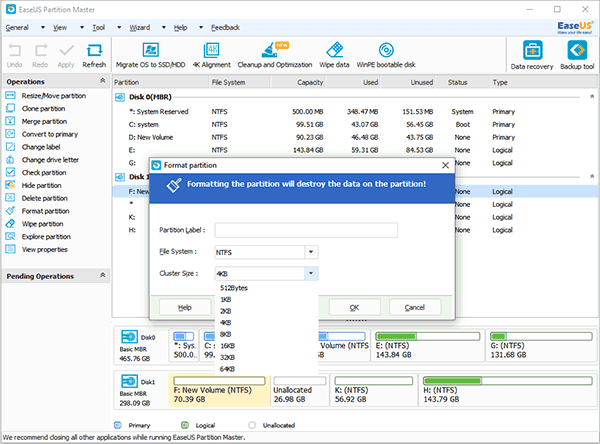 STEP 5. Click "Apply" to confirm to format USB flash drive to FAT32 for Xbox 360.
How to use a formatted FAT32 USB on Xbox 360?
Now the drive is properly formatted. Take it out from the computer and insert it in the console again.
Turn on Xbox 360. From the main menu, go to Settings -> System -> Storage -> USB Storage Device.
Under USB storage device, choose either "Customize" or "Configure now" option to make it work on Xbox 360.
Configure Now: Erases the USB flash drive and configures 2 TB for Xbox storage. Select Configure Now, and then confirm that you want to erase all data on the USB flash drive.
Customize: Configures a portion of the USB flash drive (up to 2 TB).