Typical problem: where can I find the connected hard drive on the computer?
I've connected my 320 GB Seagate external drive to my computer correctly, and it's confirmed a successful connection. But I can't find the drive listed with a letter like G or H... It's weird. I am totally sure that the external drive has been detected. What should I do? It's a brand-new drive and it's frustrating not to be able to use it. Do you know how to fix external hard drive not showing up in a computer?
Many people have come across this problem. Despite the drive being correctly connected to the computer, it does not show up as it should. There's also a common, related problem where, in Windows disk management, there can be a huge unallocated space on a hard drive, rather than partitions with drive letters. It seems like an impossible problem to solve. How can you use a drive if the computer doesn't appear to allow you to access it?
We have the perfect solution: a fix tool called a partition manager.
Tutorial: how to fix the external hard drive not showing up in computer
Download our free EaseUS Partition Master. This magic free partition manager will:
Create new partitions on an unused drive, identifying them with drive letters;
Repair a used external hard drive in the same way - and without losing any data.
Step 1. From your download folder, install EaseUS Partition Master Free. Connect the external hard drive to the computer and launch EaseUS Partition Master Free. You will see the hard drive labeled as "Unallocated".
Step 2. Right click the unallocated space, and select "Create partition".
Step 3. On the mini-window that's appeared, insert a "partition label" by assigning a drive letter and a file system to it. If you want to increase the size of the partition, click on either end of the partition toolbar and drag the mouse outwards.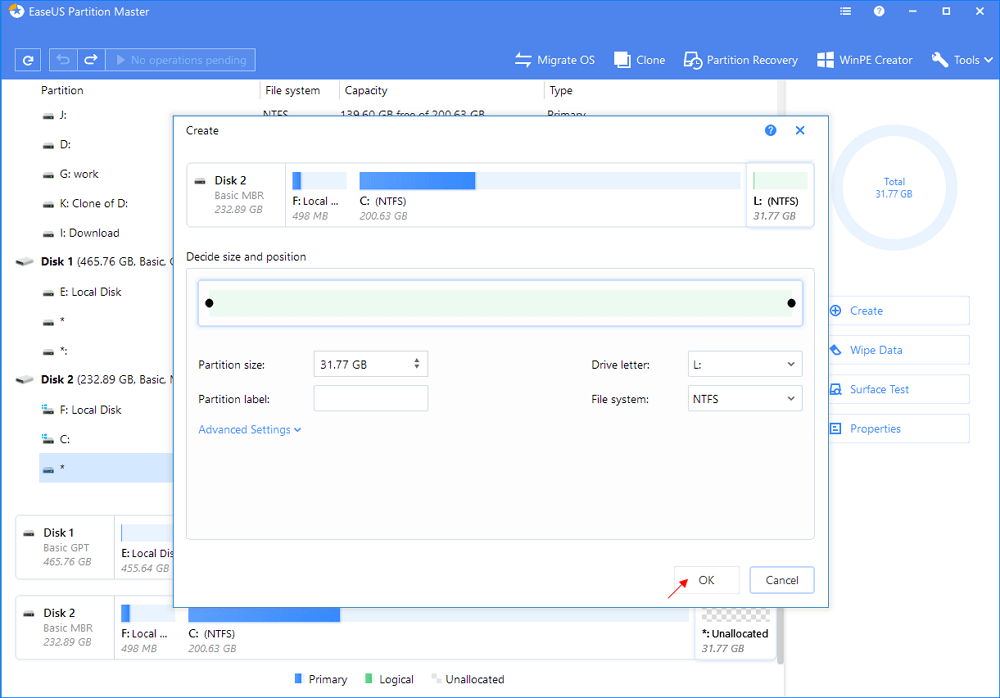 Step 4.Click "Apply"
Quit EaseUS Partition Manager and check if the external hard drive is now showing up on your computer. It should. If it doesn't, please contact our technical support via email or live chat.