After successfully upgrading to Windows 10, you have realized that the system partition is stuffed with all kinds of files and there is no more space. Then what to do? How to get extra space for your system partition? If the system partition is out of disk space, you will receive a low disk space warning. The computer become extremely slow and warns you to clean up some space for the C drive. So what to do to extend system partition for Windows 10?
Free Windows 10 disk partition software
Partition Master Free from EaseUS is developed for Windows users to easily and safely manage disk space. It can extend system partition or data partition when you are experiencing low disk space problem. Its "Resize/Move partitions" function allows you to extend partitions with simple steps even if there is no un-allocated space available. This software is totally free and safe. It won't cause any data loss problems.
How to extend system partition in Windows 10 with EaseUS Partition Master Free?
If your hard disk is full of partitions and there is no un-allocated space that can be used to extend the system partition, you first have to shrink one of your partitions. Therefore, you can get extra space to extend the system partition.
1. Choose the system partition and use "Resize/Move" function to extend it.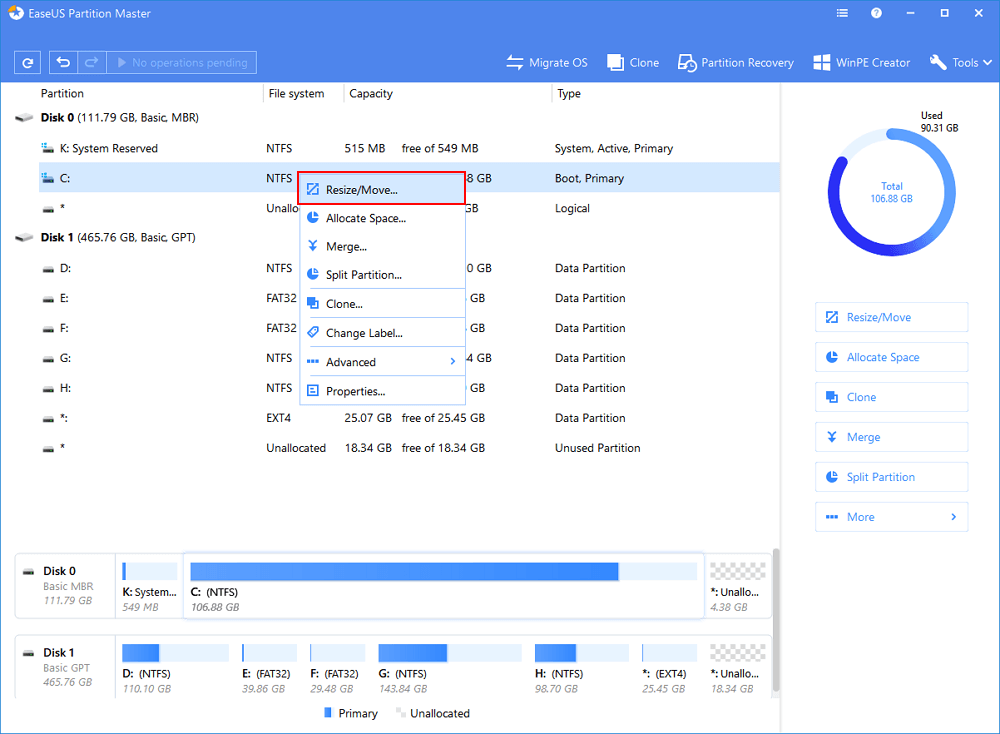 2. Drag the arrow towards right hand to get extra space into C drive.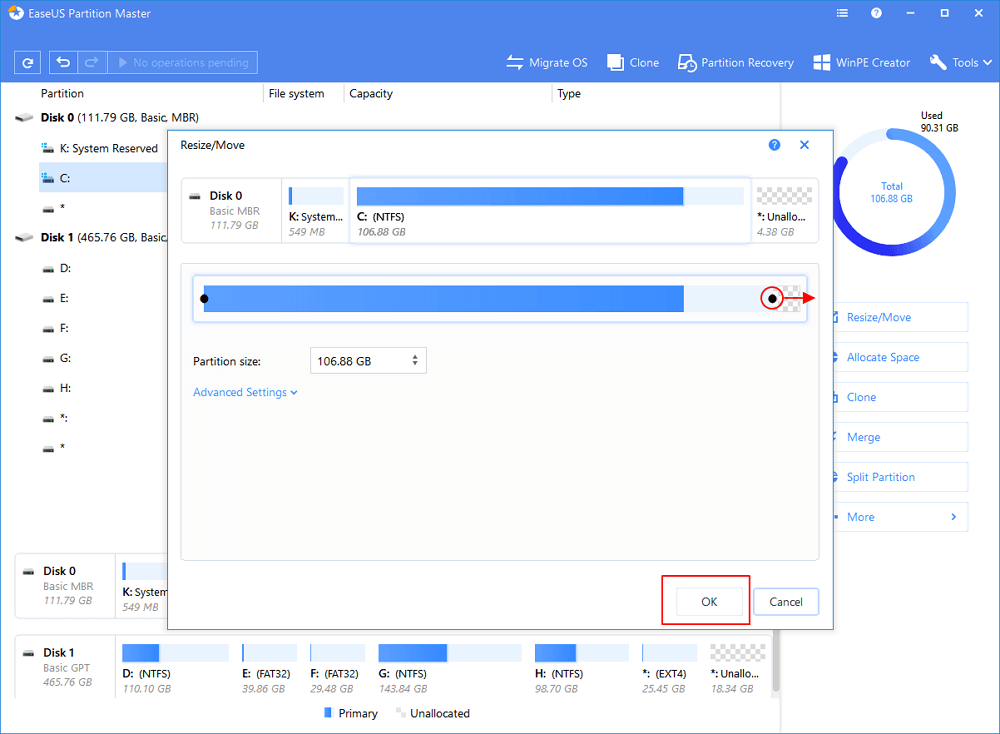 3. Then click Apply and after a while, you will get a bigger system partition.