Microsoft is pushing all Windows users to free update to new Windows 10 system, and it's telling all worldwide users that if you refuse to do so, they'll have to pay a bunch of extra money for new Windows 10.
What about to keep both Windows 7 or Windows 8 with new Windows 10? How is that possible? Actually, you can create a dual boot system with both Windows 10 and Windows 7/8. Let's see how to dual boot Windows 7/8 with Windows 10 now. If you are not quite familiar with the process of how to create dual boot system for Windows 10 and Windows 7 or 8, just follow below 4 steps to start now:
Note: In order to avoid data loss trouble while creating a dual boot system for Windows 10 and Windows 7 or 8, it's highly recommended for you to back up important data first.
1. Back up important data first
To create a dual-boot system, you may need to create an entire new partition for installing new Windows 10 system in it. Therefore, to avoid data loss problem, it's highly recommended for you to create data backups first.
You can either choose to backup data by copying files one by one or try some data backup software to directly backup all wanted data into external hard drive or storage devices.
2. Resize partition to make space for Windows 10 installation on Windows 7 or 8
If you have a free partition or enough space for installing the new system, you can jump to Step 3.
If not, please follow below tutorial steps to crease or resize Windows 8 or 8 partitions to make space for installing Windows 10.
Here we'll offer you two methods to resize partitions in Windows 7/8 to create new partitions for Windows 10 installing:
Method 1. Use the partition manager to make space for Windows 10
If you have multiple partitions in your computer, you may choose to empty one or two and format it for free up space.
If you don't want to free up space by formatting, you may need to shrink the partition to leave unallocated space.
Professional partition manager software - EaseUS Partition Master will support you to effortlessly make space for you in Windows 10/8/7 with easy steps.
Step 1: Install and launch EaseUS Partition Master
Step 2: Adjust partition size
To shrink a partition, use your mouse to drag one of its ends to shrink partition space.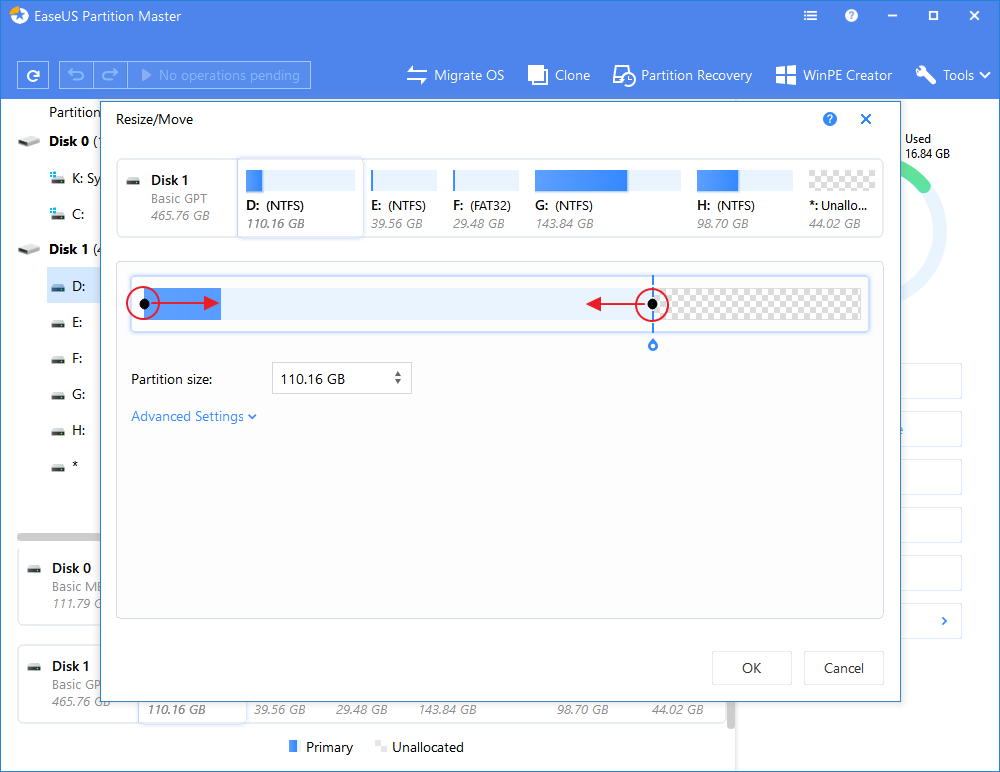 You can also adjust the partition size box to shrink the target partition.
Click "OK" to continue.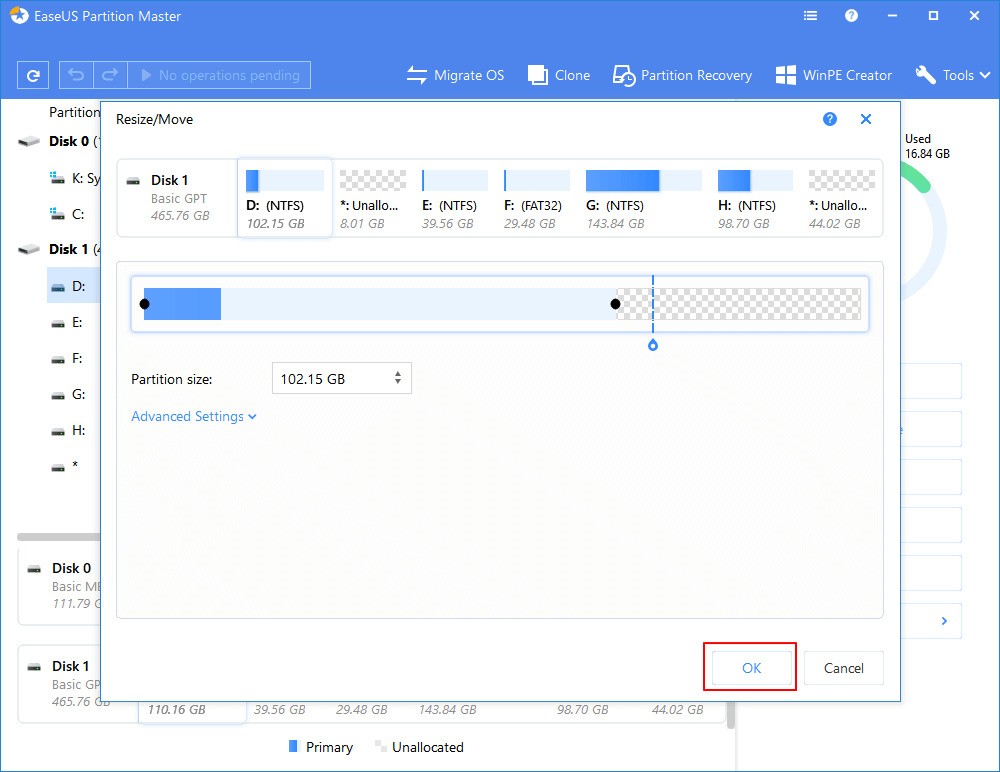 Step 3: Shrink partition
Method 2. Use the disk management tool to make space
Step 1. Right-click Computer/This PC and choose Manage;
Step 2. Tap Disk Management, right-click the partition that you want to shrink and select Shrink Volume...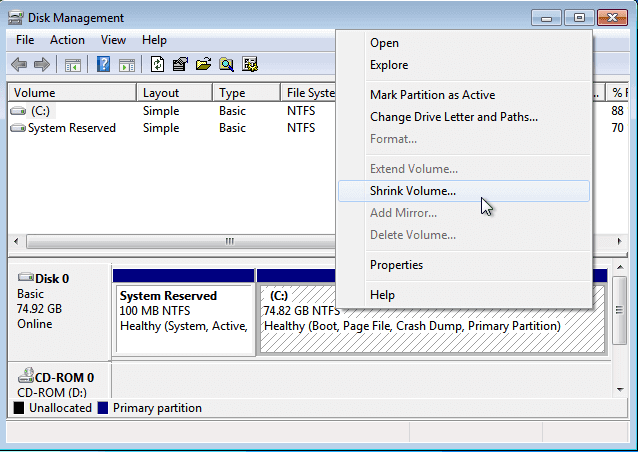 Step 3. Enter the amount of space that you want to shrink to create a new partition and click Shrink.
3. Download and install Windows 10
After creating Windows 10, you can now download Windows 10 into a USB drive or DVD and perform a clean install of it.
Step 1. Download Windows 10 ISO file into a DVD or USB drive;
You may need to create a bootable USB drive.
Step 2. Connect the DVD or USB drive with the PC and reboot computer.
The computer will automatically boot into the Windows 10 installer, if now, you may need to change the boot order in the BIOS.
Step 3. Then go through the Windows 10 installation process manually, select language, keyboard and finally click Install now.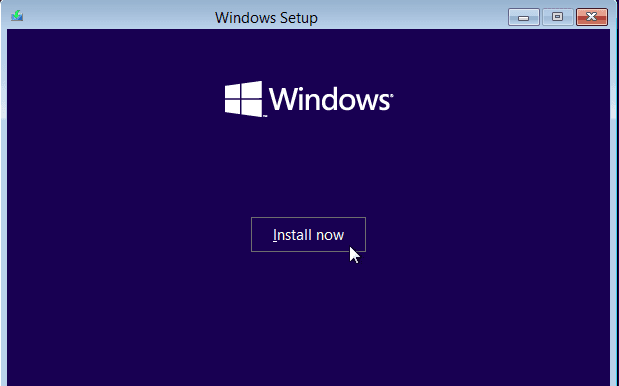 Step 4. Click Custom: Install Windows only (advanced) installation option after agreeing to the license agreement, which will let you install Windows 10 alongside an existing Windows system (7/8).
Step 5. When "Where do you want to install Windows?" appears, select the unallocated partition that you created earlier and select it to create a new partition by Apply to full use the space by default for Windows 10 installation.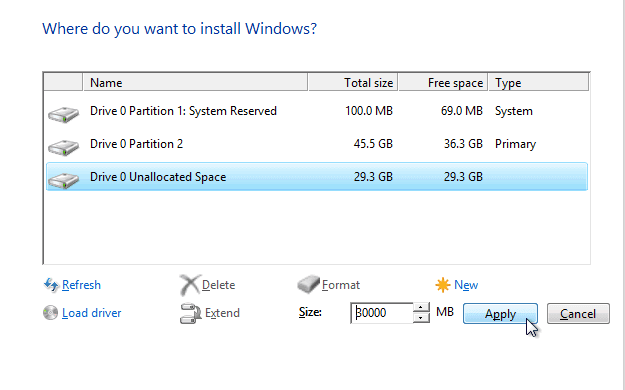 Step 6. Click Next to install Windows 10 on the new partition and let it finish the installing process automatically.
4. Dual boot Windows 10 with Windows 7 or 8
Now you can choose between Windows 10 and Windows 7/8 when you boot your computer.
Step 1. Restart the computer and select your desired version of Windows in the boot menu;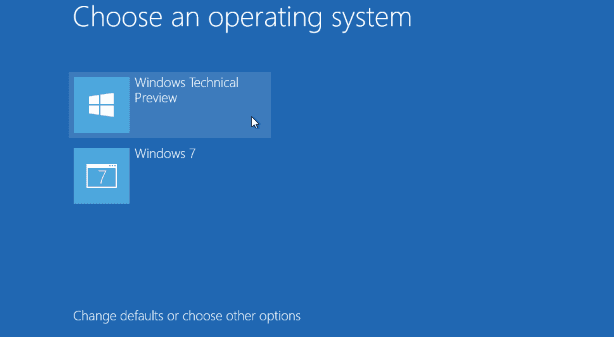 Step 2. Click: Change defaults or choose other options to choose the Windows operating system you want to boot by default or control how long the OS selection will appear before it automatically boots the default system.