Why You Need Clear Caches in Windows
Windows 10 and Windows 8 usually keep many types caches on your PC. They can be divided into two kinds Desktop app cache and Modern UI App cache which are found in Internet Explorer, Windows Store cache, File Explorer History, Location History. Those cache files take up valuable space. They can cause low disk space issue and slow down your PC if you have a hard drive or SSD with limited capacity. When it happens, you need to clear the caches to reclaim some disk space speed up your computer. As caches are hidden and invisible, finding and clearing all of them manually one by one is not an easy job. So, to make the job easier, here we will introduce you two easy ways to do this job.
PAGE CONTENT:
Delete caches using Disk Cleanup in Windows 10
Easily clear caches in Windows 10/8 using third-party software
Clear Caches Using Disk Cleanup in Windows 10
Disk Cleanup in Windows 10 is a free built-in utility designed to free up disk space. It can delete windows old folder, downloaded program files, temporary files, temporary Windows installation files, offline web pages, and log files, as well as empty the recycle bin and remove old thumbnails.
To Delete Temporary Files:
1. Search for "Disk cleanup" from the taskbar and select it from the list of results.
2. Under "Files to delete", select the file types to get rid of. To get a description of the file type, select it.
3. Select "OK".
To Delete System Cache Files:
1. In Disk Cleanup, select "Clean up system files".
2. Select the file types to get rid of. To get a description of the file type, select it.
3. Select "OK".
Easily Clear Caches in Windows 10/8 Using Third-Party Software
Except for Disk Cleanup, you can also try EaseUS free partition software to clear caches in Windows 10/8 in an easier way. The program allows you to deleted all types of caches including temp files, Internet Explorer history, Windows Store cache, Web browser cache, Windows search history, Live Tile cache, Thumbnail cache, system update cache, system restore cache, DNS cache and other caches once in 3 simple steps.
Step 1: Launch EaseUS Partition Master. Select "Tools" and click "System Optimization".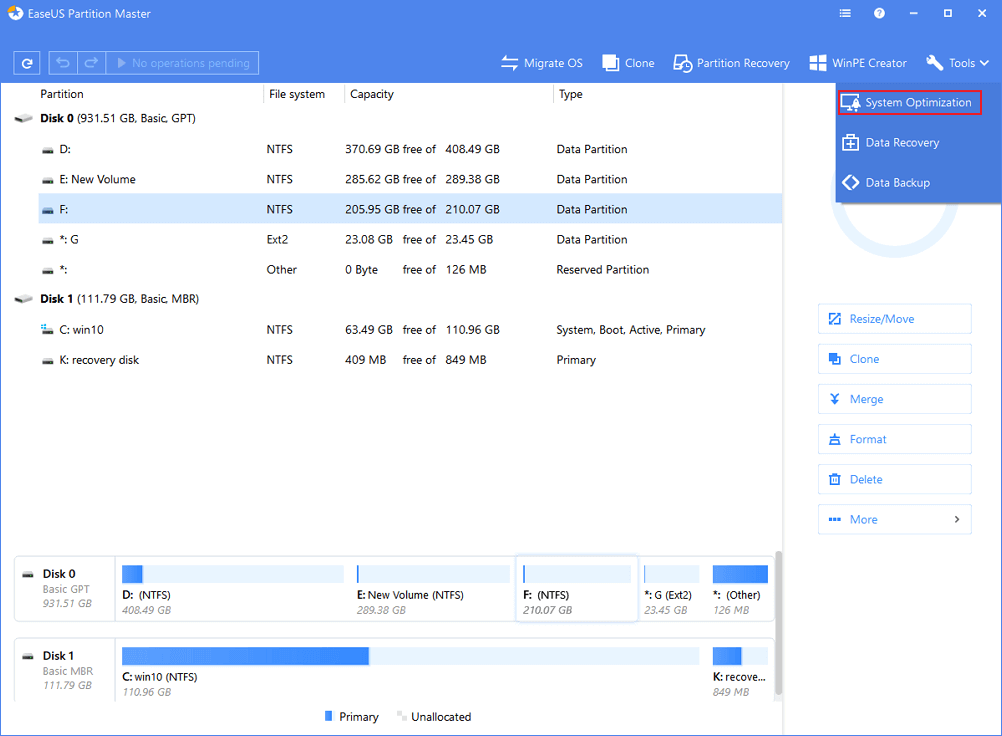 Step 2: Click "Junk File Cleanup". Then you can click "Analyze" to let EaseUS Partition Master find junk files on your PC.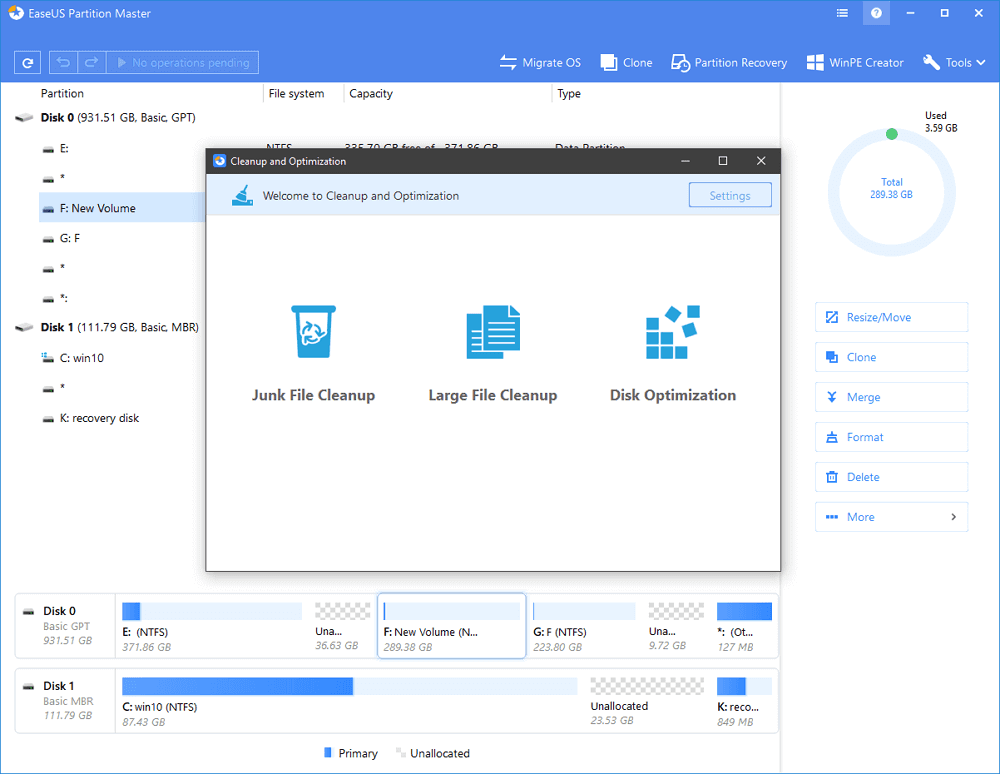 Step 3: You can check and choose junk files and click Clean up. All of the selected junk files will be cleaned and deleted from your PC. Click "Yes" to clean up junk files.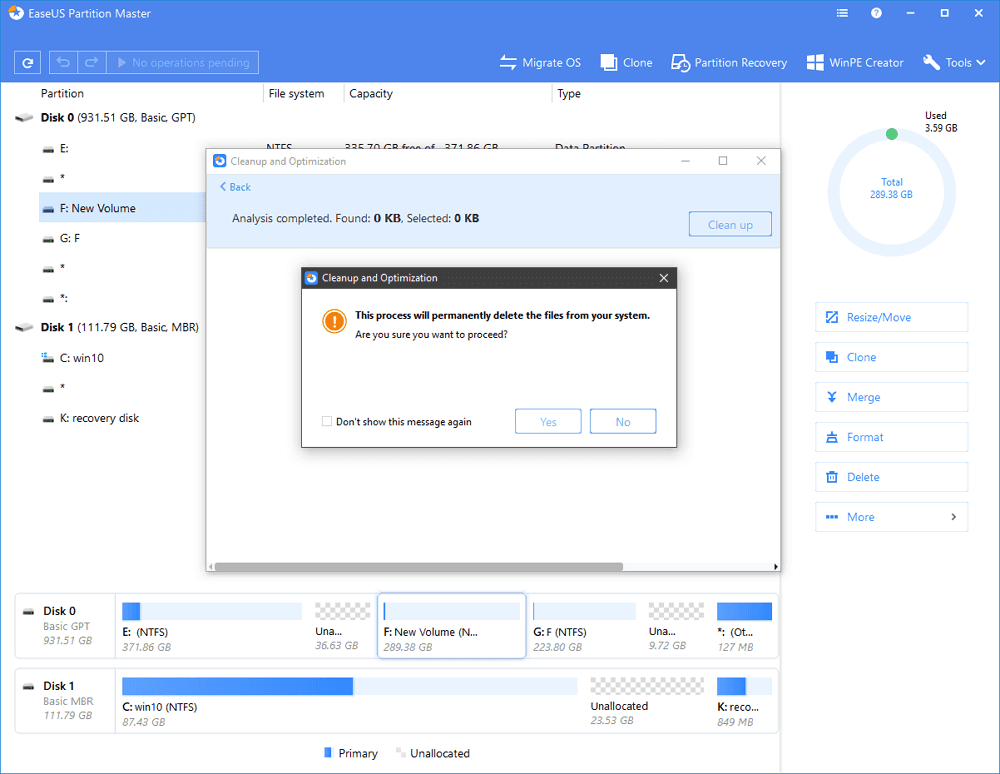 Now, you can try both of these two ways mentioned above to easily deleted or clear caches in Windows 10/8. And if you still suffer low disk space issue, here EaseUS free partition software with "Resize/Move partition" feature is ready for help at any time.