Are you trying to find a free and reliable simple method to free up space and clean up all data on your hard drive partition or other storage devices? Have you ever met such a problem that computer hard drive or partition suddenly becomes full with no reasons? SD card or USB drive is quite easy to be full with not quite much data. Why is that?
It seems that it's quite easy especially for the system hard drive partition to load and install a lot of temporary files which are usually invisible to us. Thus, system partition or other hard drive partitions which are used to download videos, files and install software or games are quite easy to be stuffed with 'nothing'. And this is why our computer partitions, USB drive or SD card are so easy to become full. One way to solve this problem is to clean a hard drive partition regularly.
How to clean hard drive partition and erase data
How? Formatting? No! Formatted files are still recoverable under specific circumstance with a proper tool. Wiping data on hard drive partition or storage device shall be the best choice. It will erase all data on selected device permanently and nothing will be restored.
But how? Professional partition manager software - EaseUS Partition Master Free will allow you to thoroughly erase whole hard drive partition or storage device, and free up all space for storing more useful data. You can directly download it here for cleaning hard drive partition for free with below steps now.
 Notice:

This method will erase all data on your hard drive and nothing can be restored again. Therefore, if you have useful data or files, please backup them into another safe spot in advance.
Free clean hard drive partition and permanently erase/wipe all data
Let's see how to thoroughly clean hard drive partition, erase and wipe all data and free up space on PC or external storage devices with EaseUS Partition Master Free:
If you need to clean up an external storage device such as USB or SD card, connect it to your computer first.
Step 1: Launch EaseUS Partition Master, right-click the partition you want to erase data from, and choose "Wipe Data".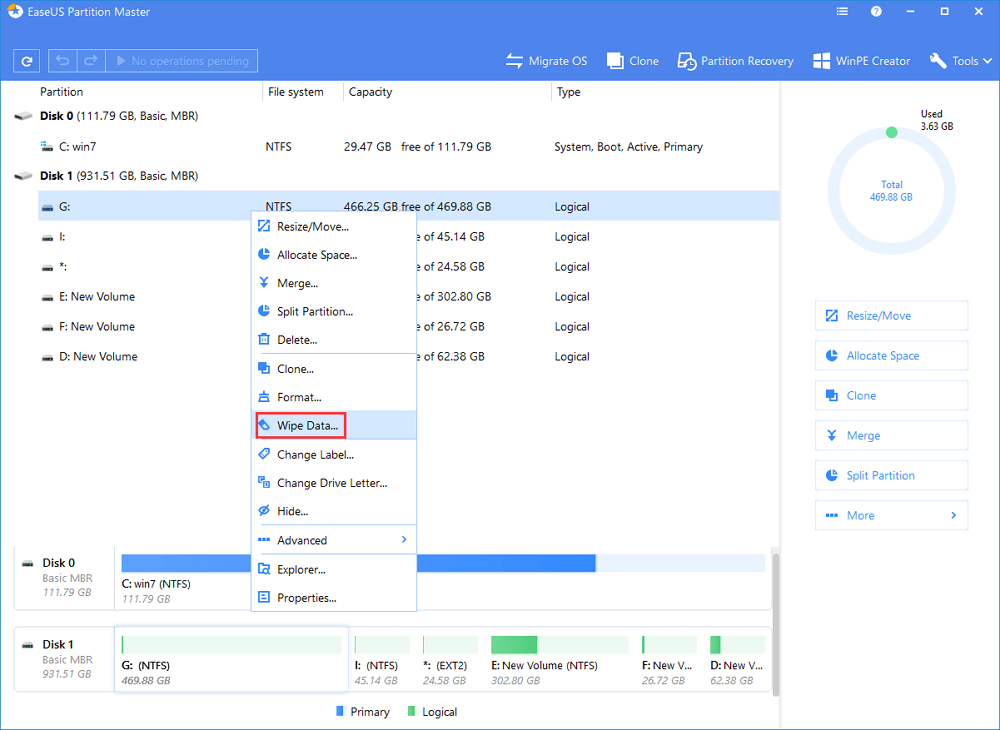 Step 2: In the new window, set the time for which you want to wipe your partition, then click "OK".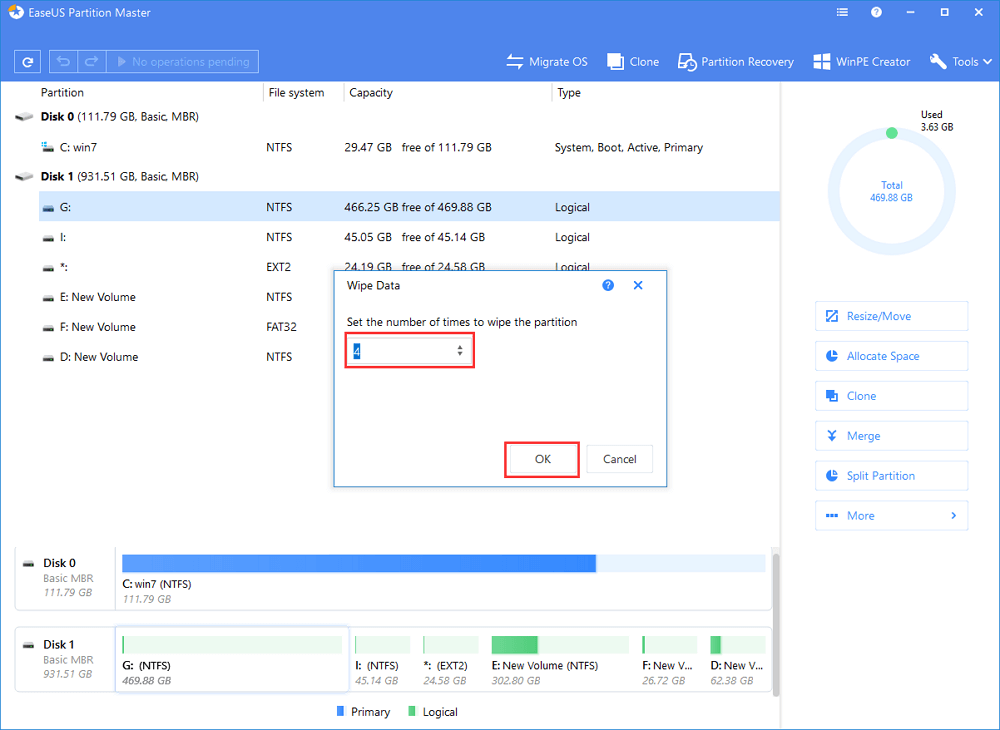 Step 3: Click the "Execute Operation" button in the top-right corner, check the changes, then click "Apply" to wipe the data on your partition.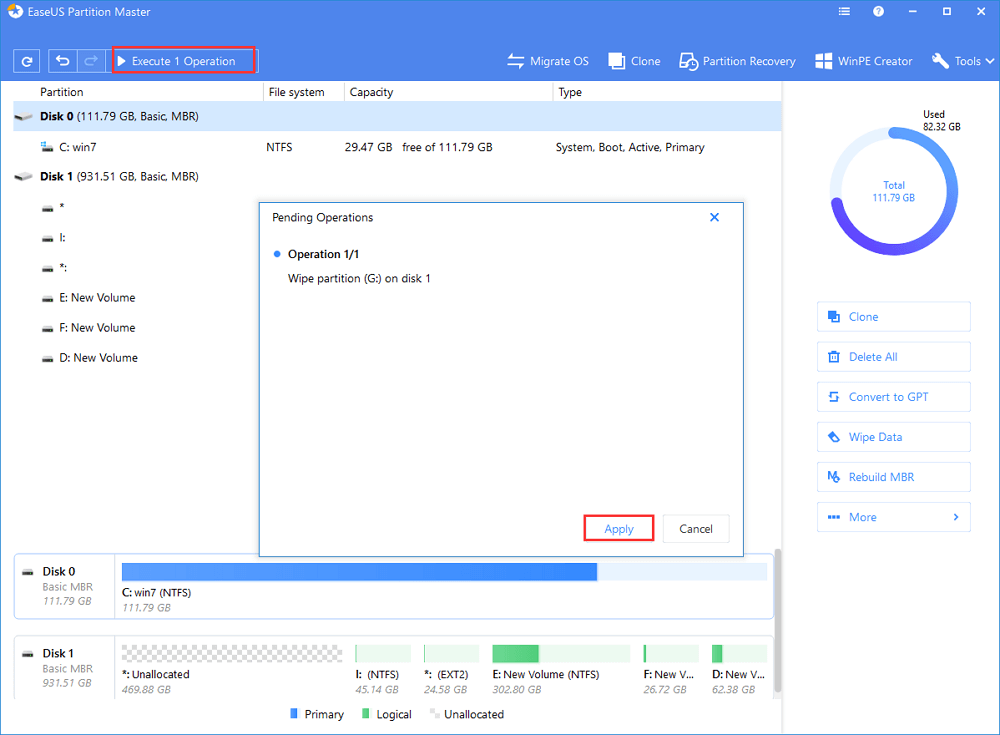 Now all data will be erased from your hard drive partition in PC or external storage device. You'll get free space for storing more useful data and files then.