Windows 10 C Drive Is Full After Windows Upgrade
"After upgrading to windows 10, I have performed a system restore to have a clean system. After the reboot, my C drive is almost full. I go to the settings, system, storage, to see what is exactly occupying space. I find that my "other" storage category is occupying 399 GB, while the contents of the folder only hold less than 110 GB. Can someone help me free this space from my C drive? Thanks, in advance!"
How to Fix C Drive Full After Windows 10 Update
When you are faced with this kind of situation, you might be anxious. Just relax! Here, we will provide two solutions for you. Read on to know more details on how to solve the full C drive case as soon as possible.
Solution 1. Free Up C Drive Space in Windows 10
The first thing you need to do is to check your partition and free up your C drive space in Windows 10 when you are bothered by the full C drive. Before you perform the operations, you need a free tool to help you.
Professional partition freeware - EaseUS Partition Master Free enables you to effectively free up space on Windows partition, hard drive, or external storage devices with two reliable options. You may try either option to free up C drive space on your computer now.
Step 1: Open EaseUS Partition Master on your computer. Then locate the disk, right-click the partition you want to check, and choose "Check File System".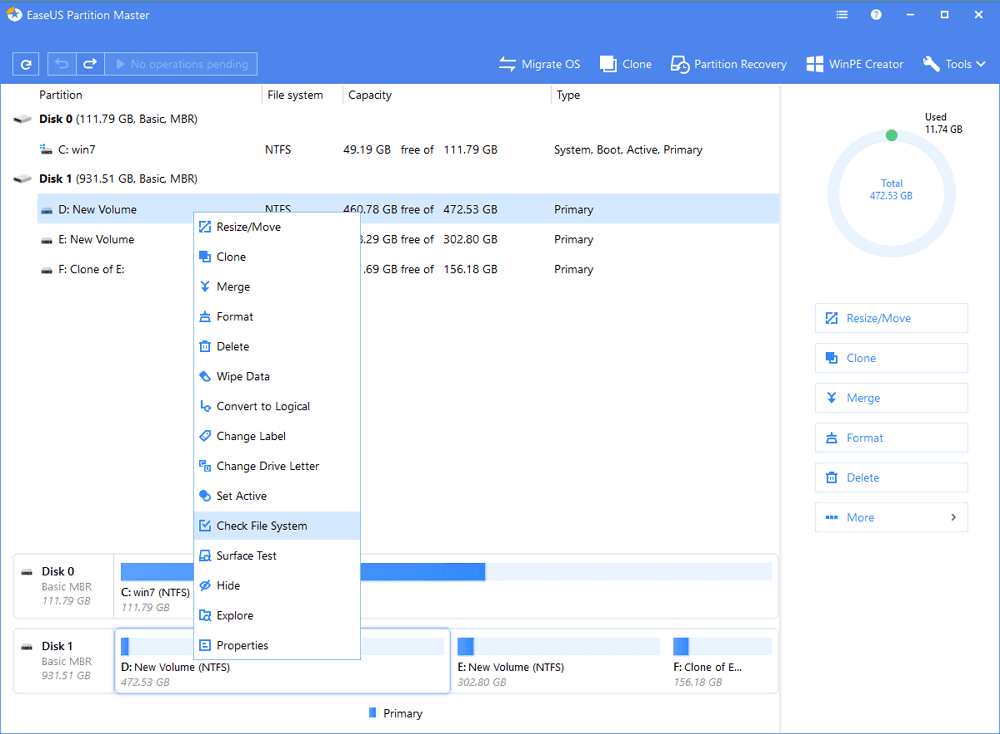 Step 2: In the Check File System window, keep the "Try to fix errors if found" option selected and click "Start".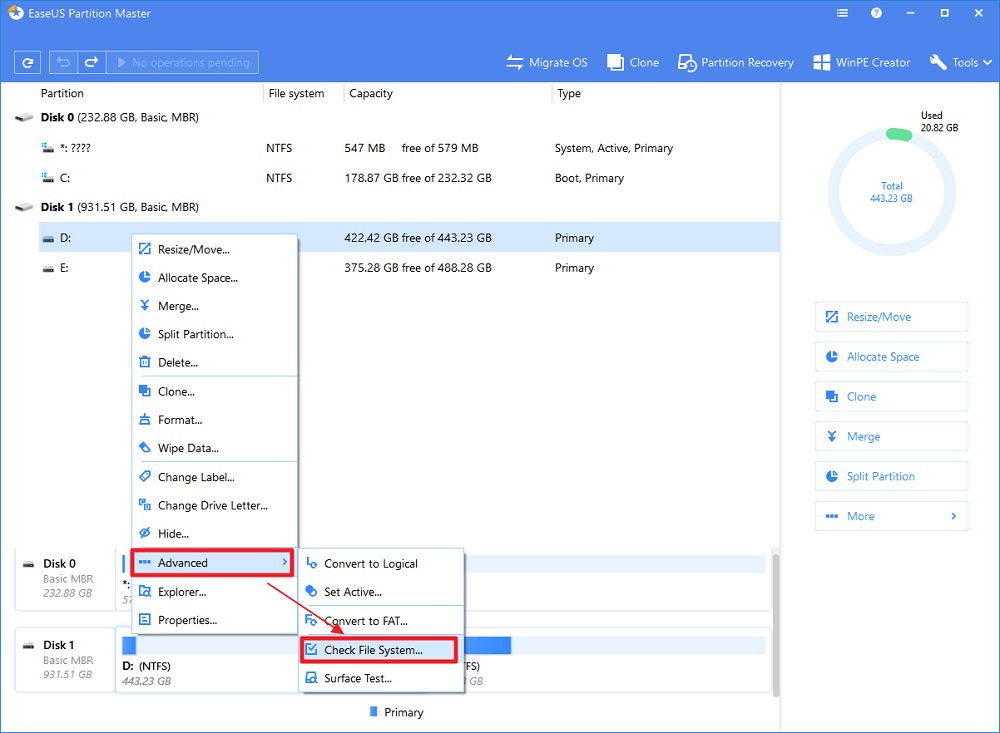 Step 3: The software will begin checking your partition file system on your disk. When it has completed, click "Finish".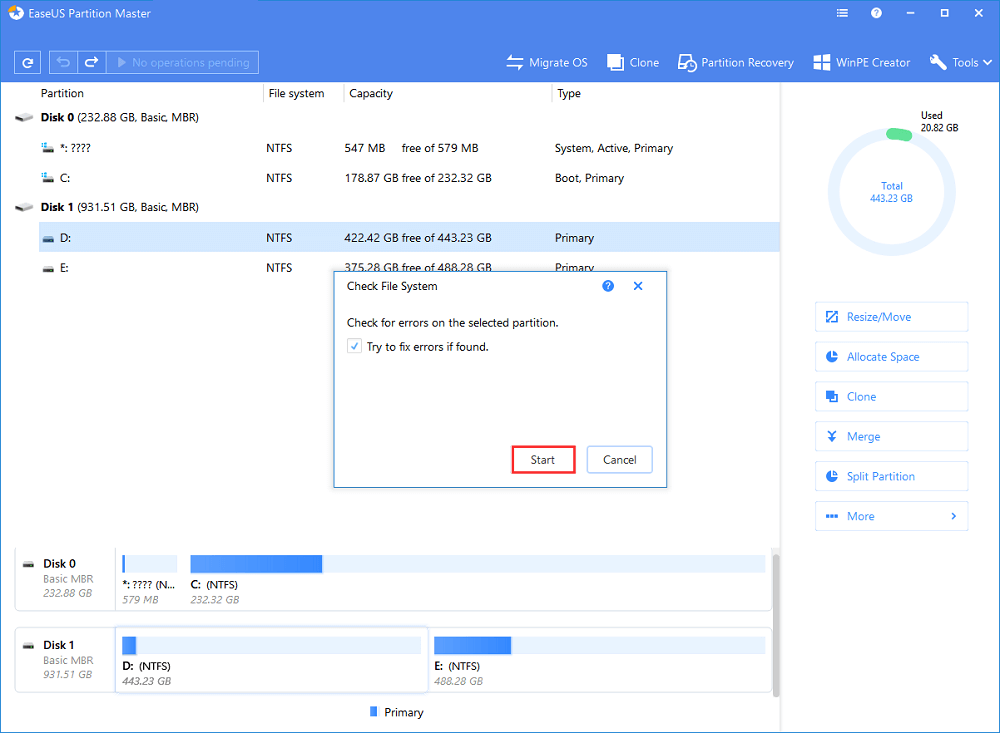 Solution 2. Clean up Junk Files to Free up C Dive
Step 1: Launch EaseUS Partition Master. Select "Tools" and click "System Optimization".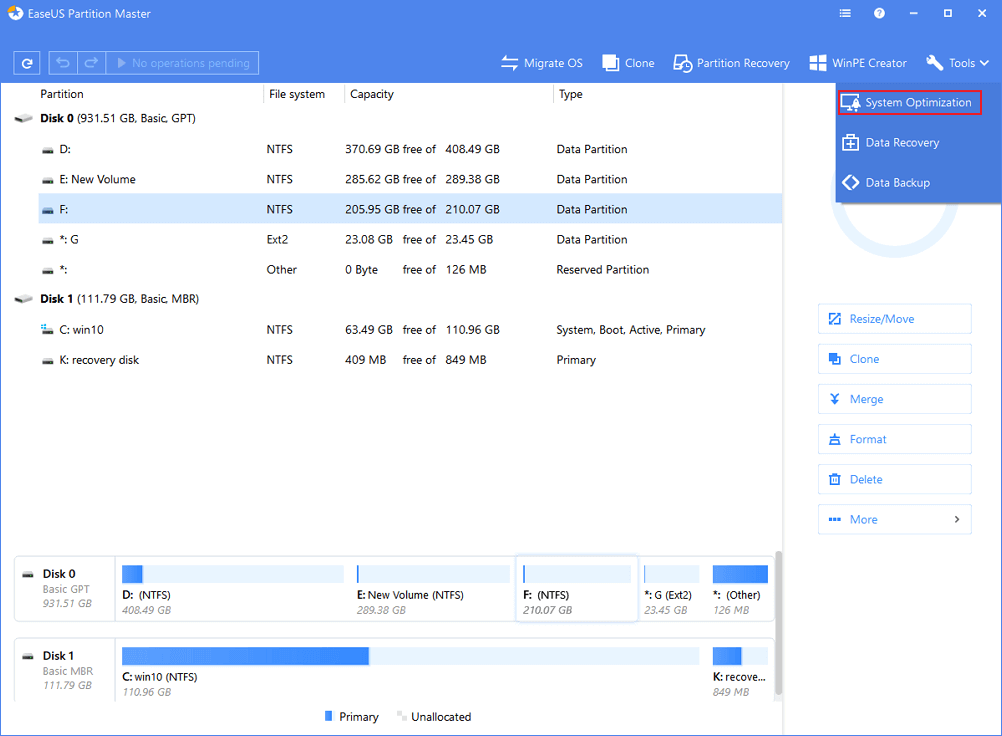 Step 2: Click "Junk File Cleanup". Then you can click "Analyze" to let EaseUS Partition Master find junk files on your PC.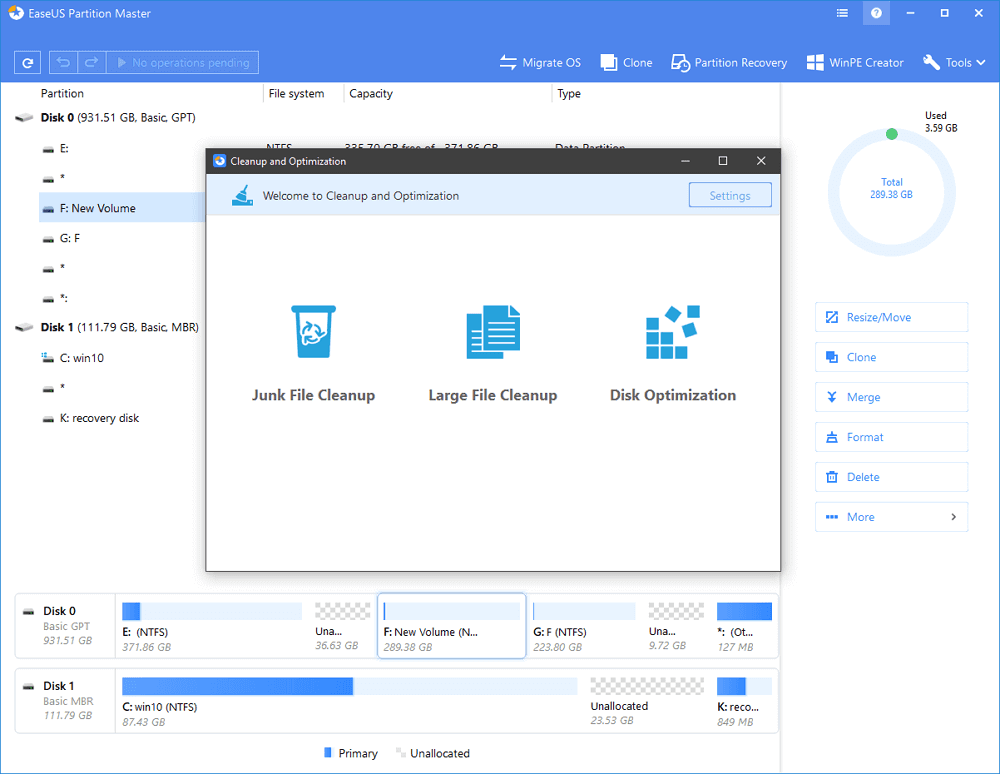 Step 3: You can check and choose junk files and click Clean up. All of the selected junk files will be cleaned and deleted from your PC. Click "Yes" to clean up junk files.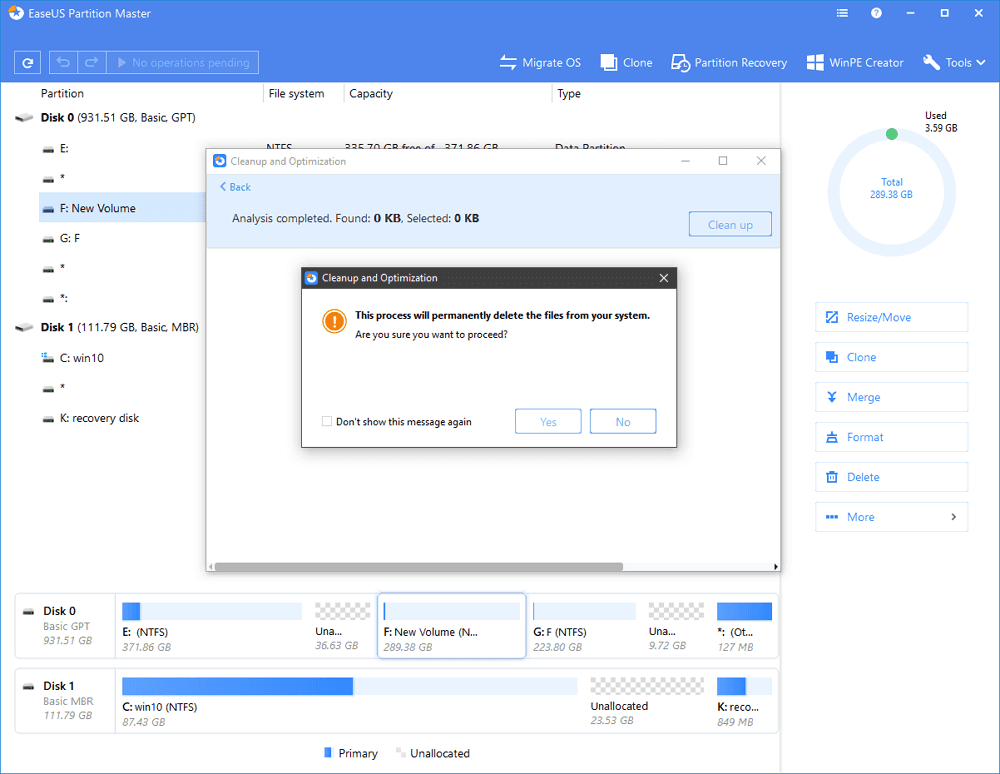 While you have clean up C drive, you can also increase C drive space to fix this problem with ease.
Solution 3. Fix C Drive Full After Windows 10 Update by Increasing C Drive Space
It is pretty easy to increase your C drive space as long as you have EaseUS's help. Now, follow the simple directions to add space to C drive.
Step 1: Launch EaseUS Partition Master.
Step 2: Shrink partition and leave unallocated space for extending C: drive. Right-click on a partition next to the C: drive and select "Resize/Move". Drag either end of the partition to shrink and leave unallocated space behind the system C: drive and click "OK". Right-click on the System C: drive and select "Resize/Move".
To add space to the C: drive, drag the system partition end into unallocated space.
Step 3: Confirm to extend system C drive. Click the "Execute Operation" button, check all the operations waiting for pending, and click "Apply" to keep all changes so to extend C drive.