In general, you need to resize dynamic volume when:
You find your data volume is running low disk space; you want to increase more free space for it.
You want to stripe a volume to span multiple hard drives because striping volume can improve the read/write speed of data for all files and data are read from and written to simultaneously numerous hard disks.
You want to resize a striped volume, mirrored volume or RAID-5 volume on your dynamic disk while Windows disk manager cannot resize them except for simple volume and mirrored volume.
To deal with all the tasks mentioned above, sometimes you are also required to remove GPT dynamic disk so that you can resize it. Partition manager software - EaseUS Partition Master can resize (shrink and extend) and remove 5 type GPT dynamic volumes: simple volume, mirrored volume, striped volume, spanned volume and RAID-5 volume.
How to Extend and Resize GPT Dynamic Volume
Step 1: Download EaseUS Partition Master and install it. After that, launch EaseUS Partition Master. Right click the partition, choose "Resize/Move".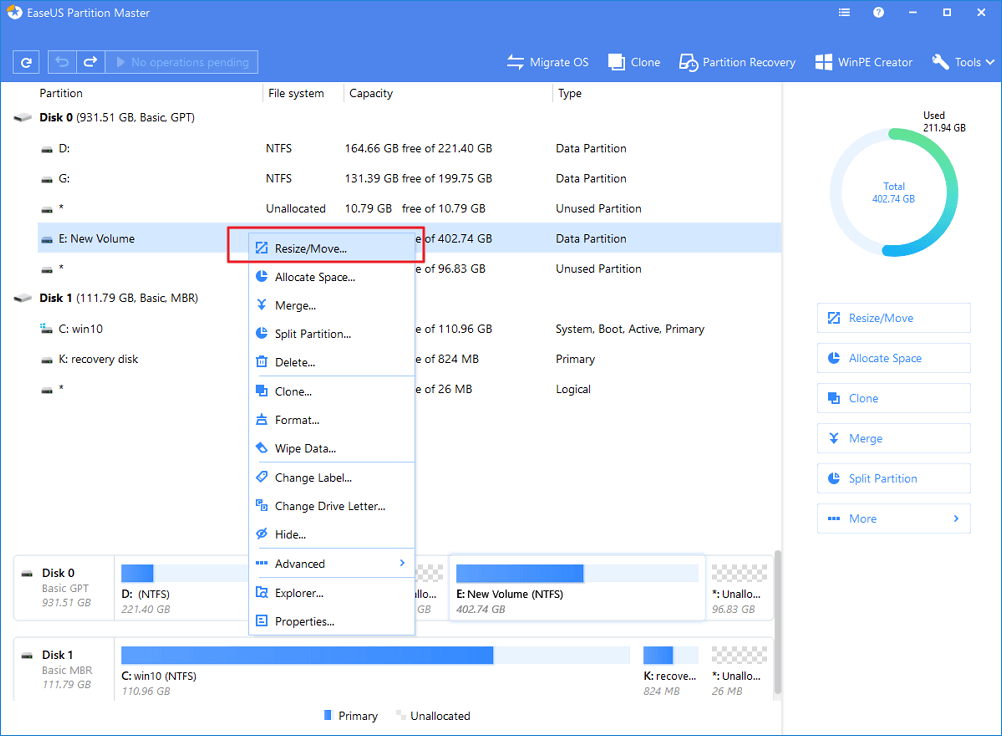 Step 2: Drag the partition to resize the drive.
If there is unallocated space right after the GPT disk partition which you want to extend/enlarge, you may point your mouse on the right board and drag it toward the right side to the size you prefer; if there is no unallocated space adjacent, you can first shrink the adjacent GPT disk partition to crave space for it, and then do as the above said.
Step 3: Apply the pending operation to resize the GPT partition.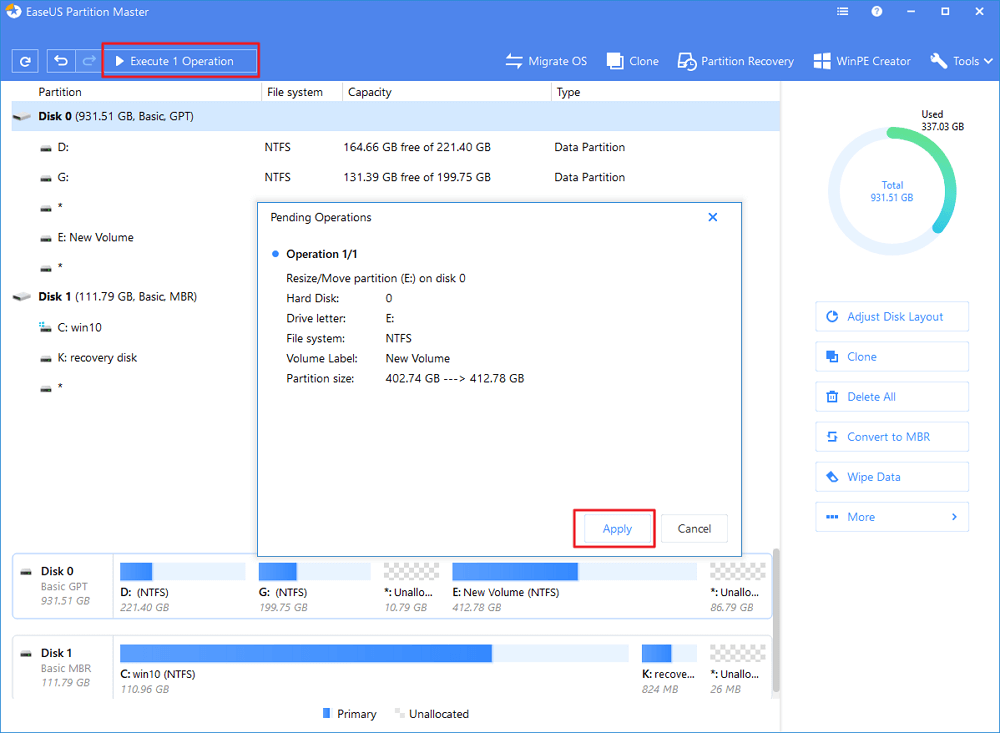 Tips: Resize GPT dynamic volume feature is not available in EaseUS Partition Master Free Edition.