To repair RAID-5 dynamic volume, you need the professional tool to do it, EaseUS Partition Master is such a tool to repair RAID-5 volume.
How to repair RAID-5 volume
The following is an example to replace one hard disk in RAID-5 volume when it fails.
Step 1: Install and run EaseUS Partition Master. The RAID-5 volume will be marked as "!" in the disk map if a member of a RAID-5 volume fails.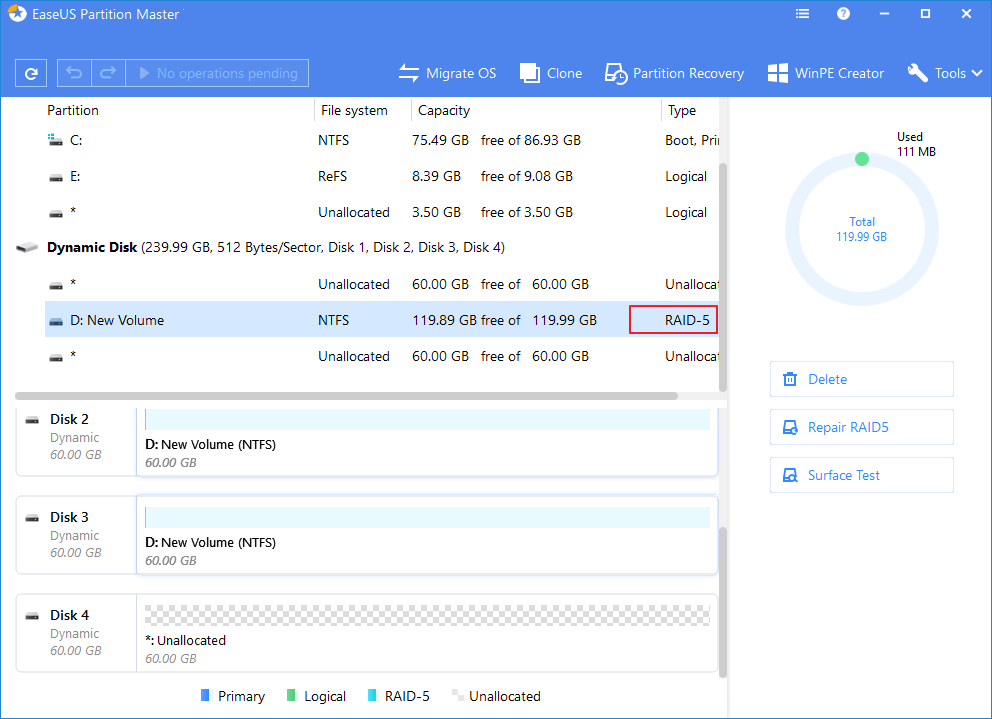 Step 2: Convert the new hard disk into the dynamic disk and right-click the volume and select Repair RAID-5 volume or select in the main menu Partitions > Repair RAID-5 volume.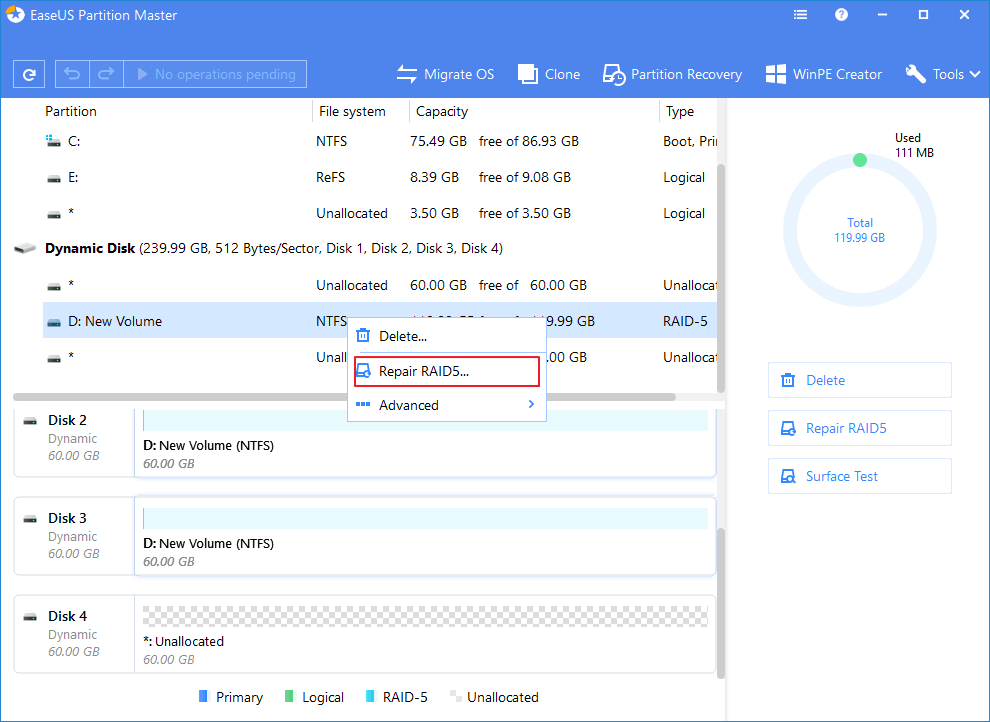 Step 3: Click Apply to finish this operation, and then you will find the failed member with all data in it has been recovered.