Incongruous space on the volume will make the file system to access the files and folders and the new ones more efficiently. The defrag feature build-in EaseUS Partition Master can defragment the partitions formatted with FAT or NTFS file system.
How to Defragment Disk Partition
Step 1: Install and launch EaseUS Partition Master. Select "Tools" and click "System Optimization".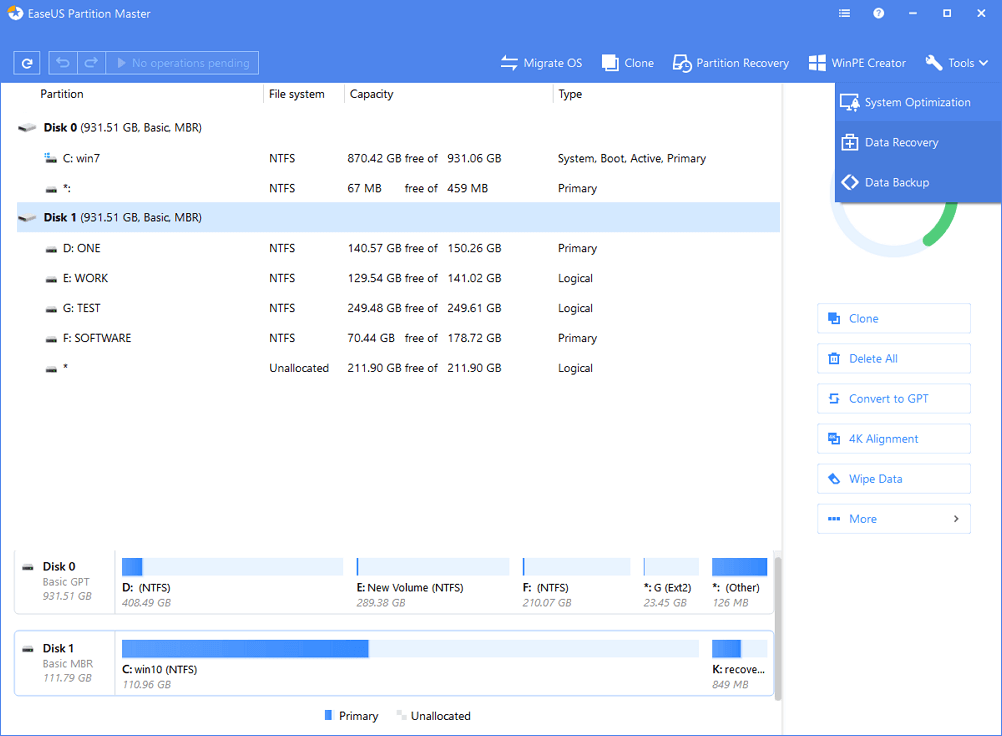 Step 2: Choose "Disk Optimization" to optimize your hard disk and improve the disk performance.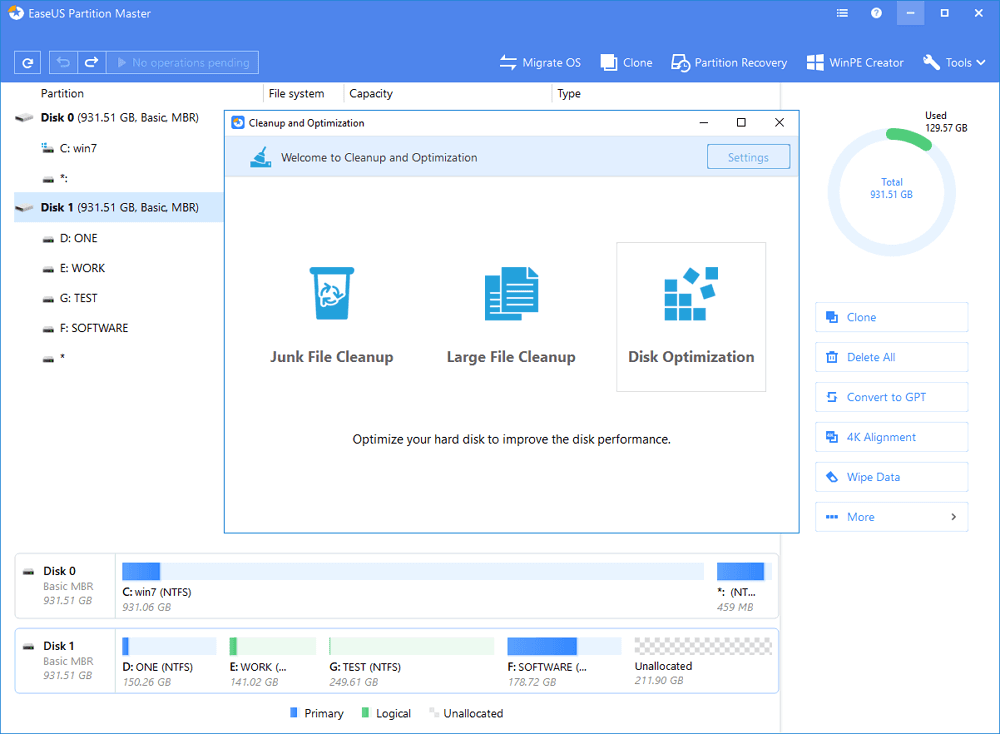 Step 3: Select the partition that you want to optimize and click "Optimize". After a while, the defragment is completed. The time depends on the amount of the fragments on this partition.