Incongruous space on the volume. It will enable the file system to access the files and folders and the new ones more efficiently. The defrag feature build-in EaseUS Partition Master can defragment the partitions formatted with FAT or NTFS file system.
To defragement disk partition:
1. Install and launch EaseUS Partition Master.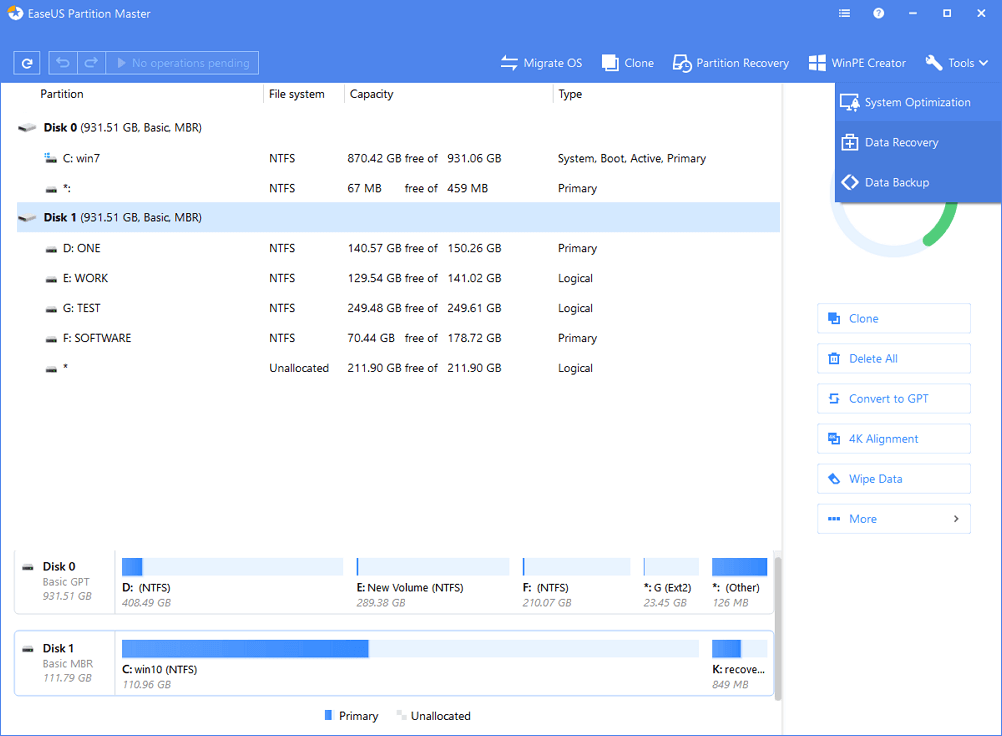 2. Click Cleanup and Optimization on the top and then choose Disk Optimization. Select the partition that you want to defrage and optimize.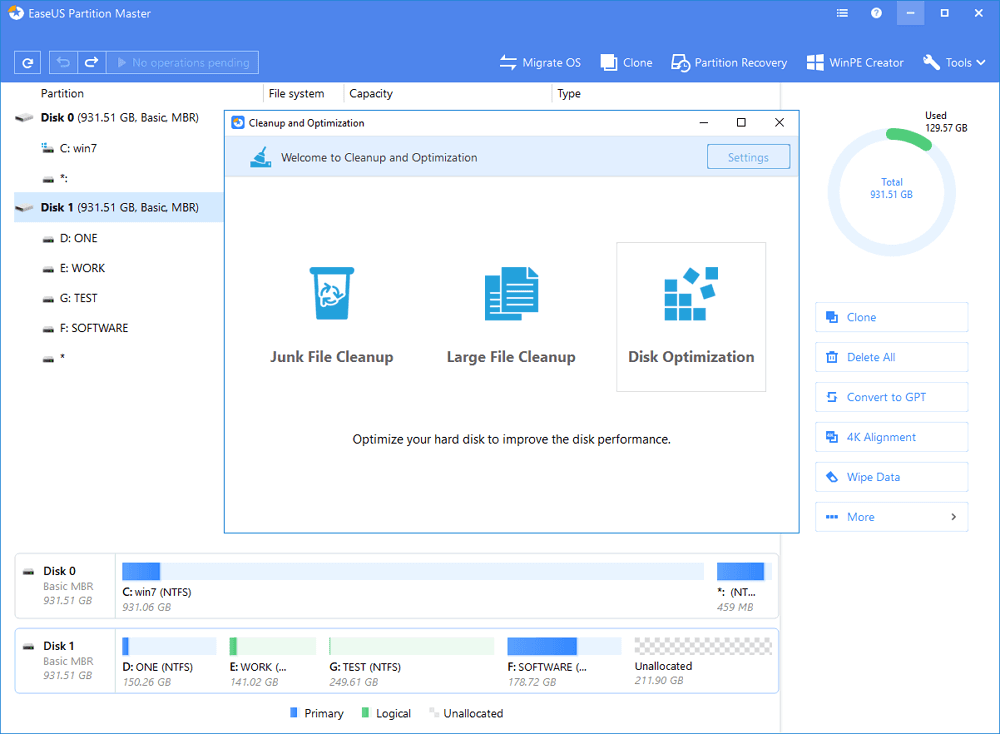 3. After a while, the defragment is completed. The time depends on the amount of the fragments in this partition.