SSD Data Loss Case
SSD data recovery is troublesome and complicated for most ordinary users who have never experienced SSD data lost trouble. SSD disk is highly trusted for its great performance for stability and security for providing robust technology to helping users protect their important data. Quite a lot users choose SSD disk or drive as their storage devices and store quite a lot useful data in it. However, nothing is perfect and accident may happen anytime.
Last week, I got a call from my friend who asked me how to recover SSD data on Mac and how to select a right SSD data recovery software for recovering her lost SSD data. She got her SSD drive formatted accidentally and she got everything important stored there. So that she needs a right and efficient SSD data recovery software for helping her to recover SSD data. Thus, if you ever experienced the same trouble or happened to know some great SSD data recovery software, please tell us. Thank you.
If you accidentally lose your data in your SSD drive, what kind of SSD data recovery software in Mac will you choose to solve such a problem? Now, all their problems can be settled with a great software - EaseUS Data Recovery Wizard for Mac.
How to Recover SSD Data with SSD Data Recovery Software?
EaseUS Data Recovery Wizard for Mac specializes in solving troublesome data cases for Mac users and it is a professional SSD data recovery software for recovering SSD data. It provides full solutions for Mac hard drive recovery to help users recover data from different troubles like how to recover Mac hard drive.
Step 1. Select the disk location (it can be an internal HDD/SSD or a removable storage device) where you lost data and files. Click the Scan button.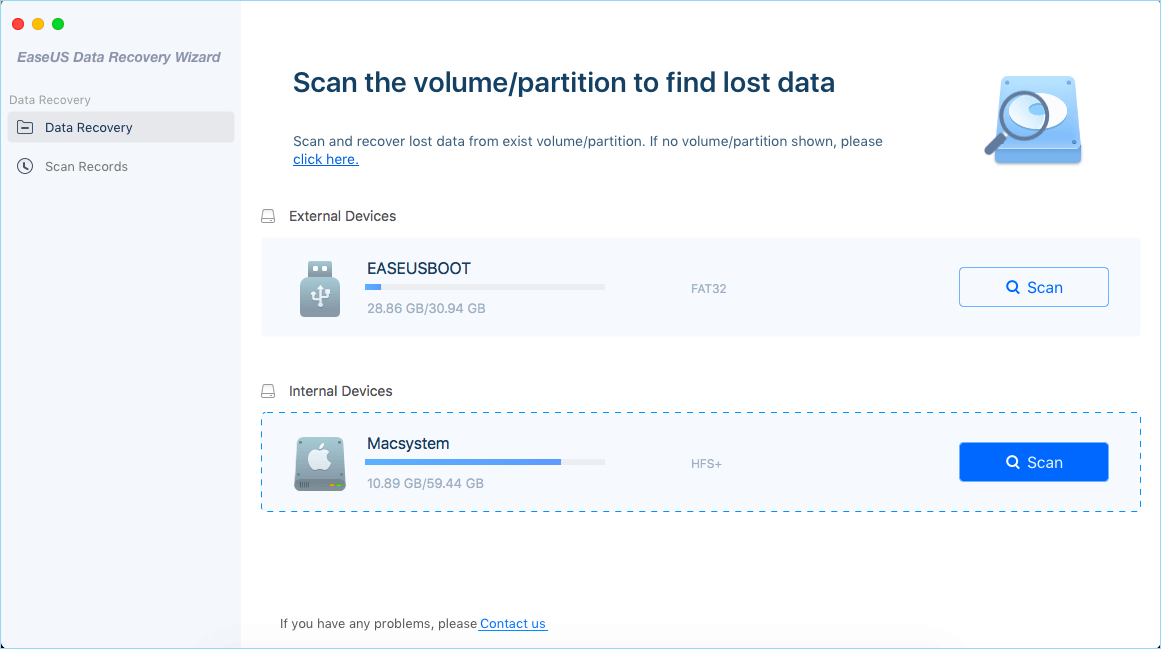 Step 2. EaseUS Data Recovery Wizard for Mac will immediately scan your selected disk volume and display the scanning results on the left pane.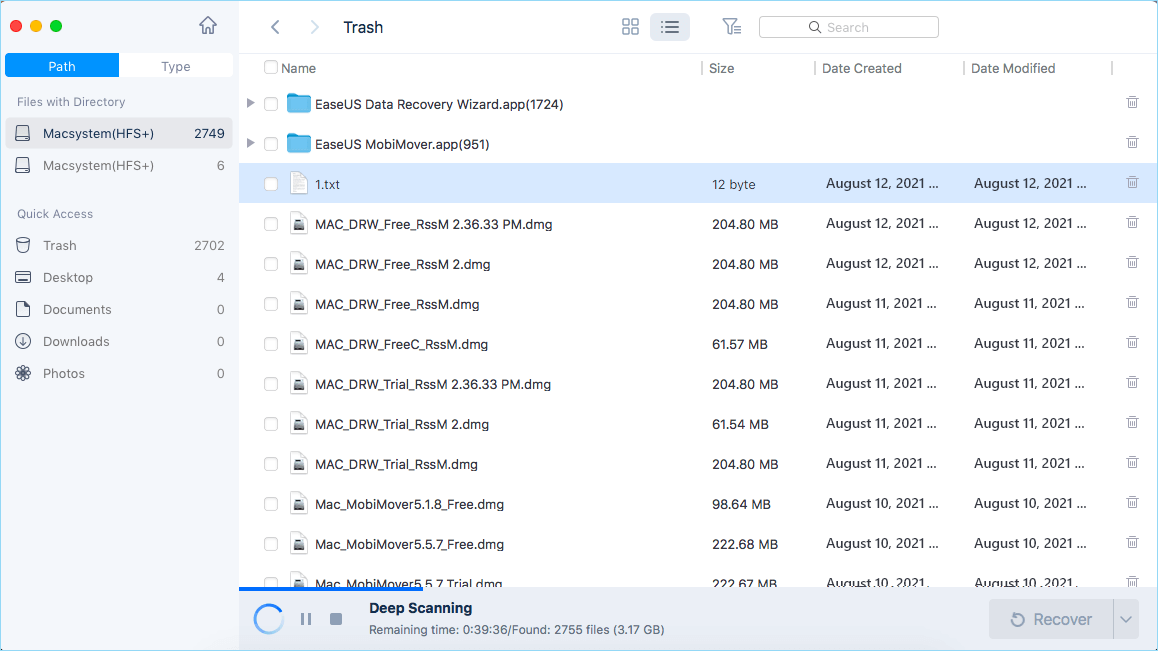 Step 3. In the scan results, select the file(s) and click Recover Now button to have them back.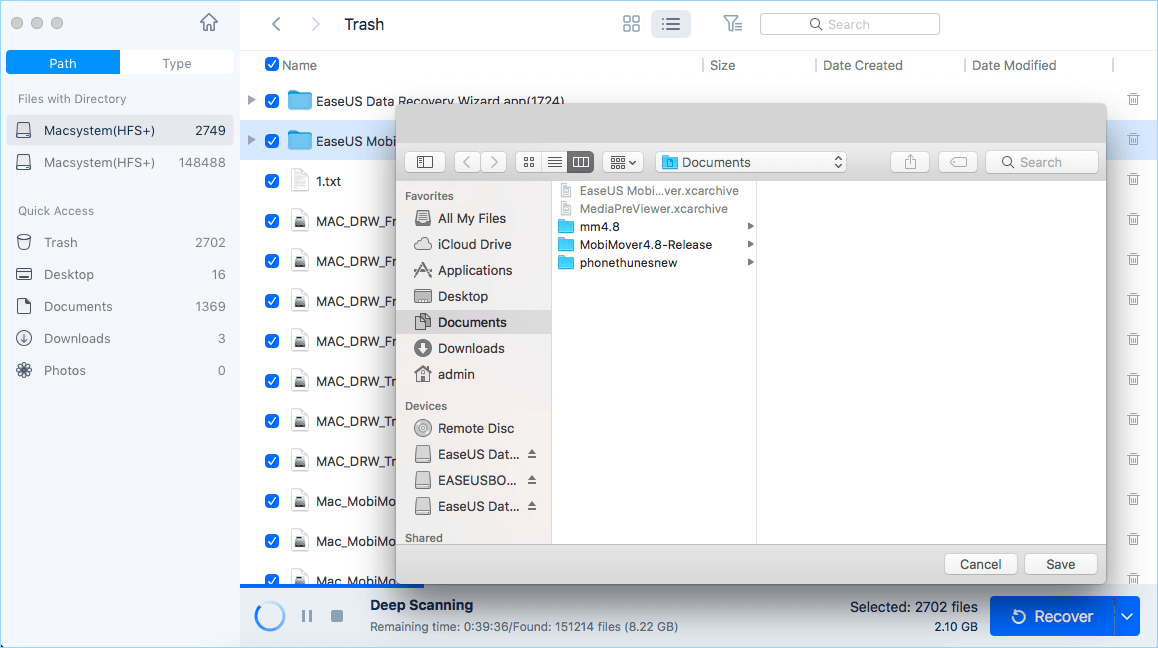 EaseUS Data Recovery Wizard for Mac is a multiple functional software for great Mac users for helping solve complex data troubles like how to make external hard drive recovery. Now how to recover SSD data could be easily settled by using this excellent SSD data recovery software and it will make SSD data recovery easy and simple.