No prediction and you just suddenly find your partition has been damaged and can't access it. Maybe this damaged partition is displayed with an unrecognized mark. To use it, formatting is needed. But we all know, formatting operation will lead to all data being deleted. Therefore you need to recover lost Mac data from this damaged partition with Mac data recovery software before you format it and use it again. To recover data from damaged or corrupted partitions, try EaseUS Data Recovery Wizard for Mac. It is designed for lost data recovery no matter it is because of virus attack, formatting, deletion, or lost partitions.
Even you formatted your partition; EaseUS Data Recovery Wizard for Mac still can recover those data from the damaged and formatted partitions. Formatting is a common operation when managing Mac computer. It can clean all data in partitions as well as convert file system and change partition label. Therefore, it is a way to bring your normal partition back, but the price is that all data in it would be cleared out. The chances would be greater if you take steps to recover those lost files in this damaged partition before formatting. But don't worry; even if you have formatted this partition, it is still able to find them back.
Important Notes:
Whether you can recover those lost files largely depends on what you have done. Immediate action should be taken to avoid any further damages to data loss region. This I mean not try to write any new data into it, which might overwrite the lost data.
Reliable and trustworthy recovery software is also needed to recover what has been gone quickly.
EaseUS is a professional software provider for data security. With its products - EaseUS Data Recovery Wizard for Mac, your lost data in Mac os would definitely come back.
Step 1. Select the disk location (it can be an internal HDD/SSD or a removable storage device) where you lost data and files. Click the Scan button.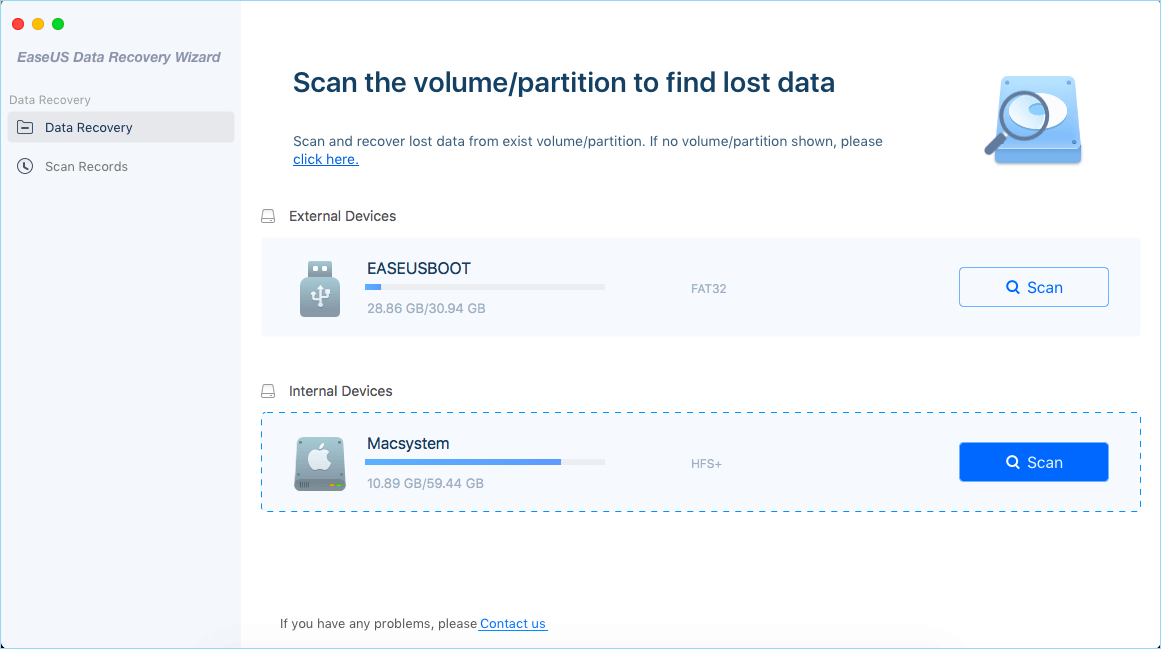 Step 2. EaseUS Data Recovery Wizard for Mac will immediately scan your selected disk volume and display the scanning results on the left pane.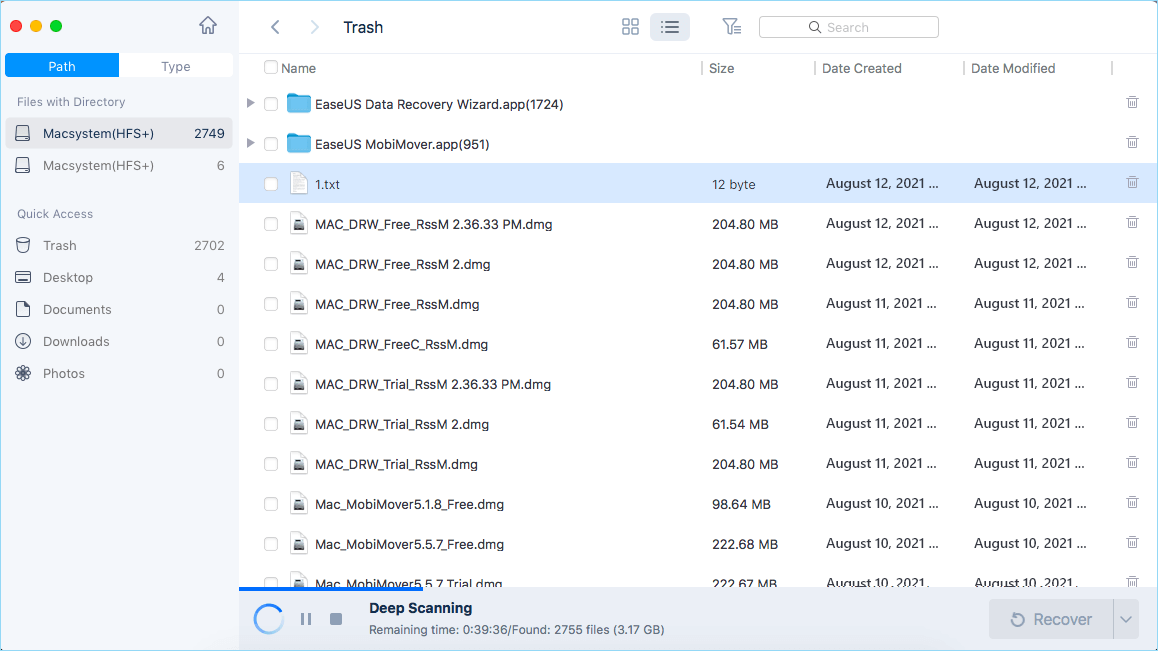 Step 3. In the scan results, select the file(s) and click Recover Now button to have them back.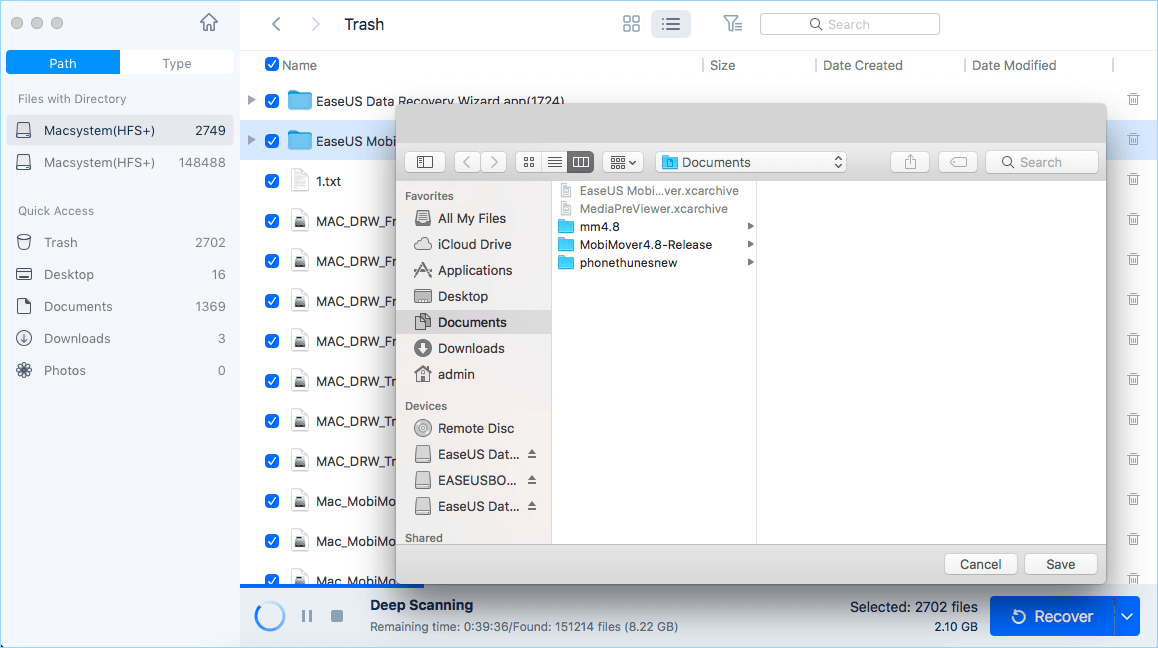 If you only want to recover some lost pictures or music files, try EaseUS Data Recovery Wizard for Mac which allows recovering such as bmp/jpg/png/tif/mp3 files and other more files.
Tutorial to recover deleted files refer to Recover deleted files on Mac