Data Lost Case Due to Damaged Volume
How to recover data from damaged Mac volume sounds impossible to most Mac users who ever lost their data on damaged Mac volume. Have you ever met such a situation that a corrupt hard drive no longer mounts on your Mac? Or have you ever accidentally deleted files on your computer? And even huge blocks of data are lost due to partition damage. Then how can we recover the information and restore full capability to our hard drive? Is a lost HFS+ partition recoverable? Yes, a lost HFS+ partition can be recovered along with the important data, only if it is not overwritten by creation of a new partition. Lost partitions can be easily recovered by using Mac data recovery software which supports Mac partition recovery.
Overview of Mac Partition/Volume
Partition means the division of a computer's processors, memory, and storage into multiple sets of resources so that each set of resources can be operated independently with its own operating system instance and applications. The number of logical partitions depends on the model and size of the Hard Disks. Through logical partitions hard disks can be divided into several parts. Like any other Operating System, Macintosh system also consists of local partitions or logical drives such as:
HFS+ (Hierarchical File System)
HFS (Hierarchical File System)
But these Partitions may get lost, missed and even corrupt due to some common reasons like hard drive crash, uncertain system shutdown, viral attacks, power surge, software corruption, file system corruption. Important data stored on those partitions may become inaccessible due to partition loss, which may create many hardships to the persons who are depending on those data. Now all these data troubles could be simply settled by using Mac data recovery software - EaseUS Data Recovery Wizard for Mac.
How to Recover Data from Damaged Volume on Mac?
EaseUS Data Recovery Wizard for Mac is the best hard drive and file recovery software for Mac OS X. EaseUS Data Recovery Wizard for Mac is the most-awarded, most-used hard drive recovery software for the Mac. It is even used by data recovery specialists, forensic recovery teams and IT groups worldwide. And only three simple steps will do the job with full solutions for Mac hard drive recovery offered by this software.
Steps to Recover Data from Damaged Volume on Mac:
Step 1. Select the disk location (it can be an internal HDD/SSD or a removable storage device) where you lost data and files. Click the Scan button.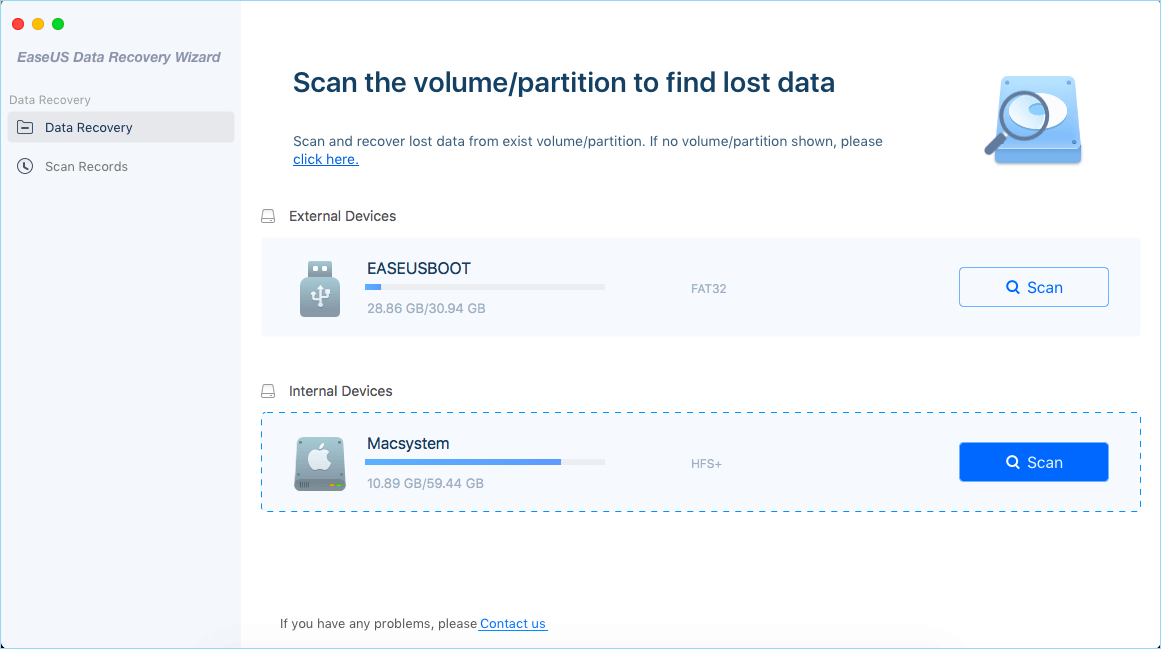 Step 2. EaseUS Data Recovery Wizard for Mac will immediately scan your selected disk volume and display the scanning results on the left pane.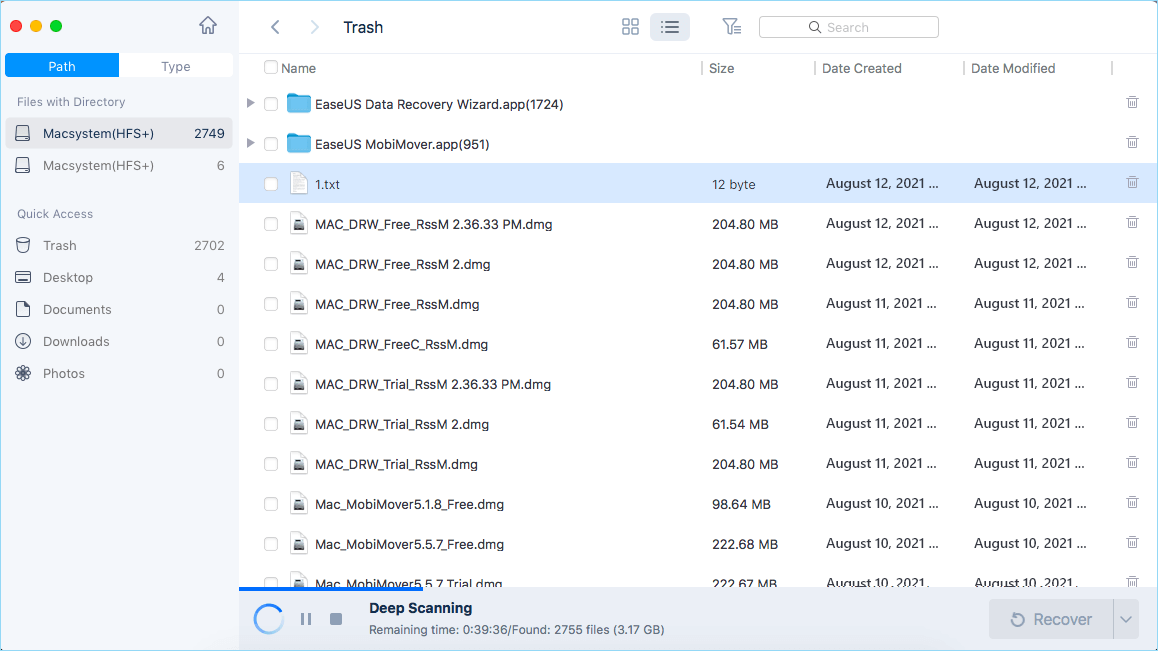 Step 3. In the scan results, select the file(s) and click Recover Now button to have them back.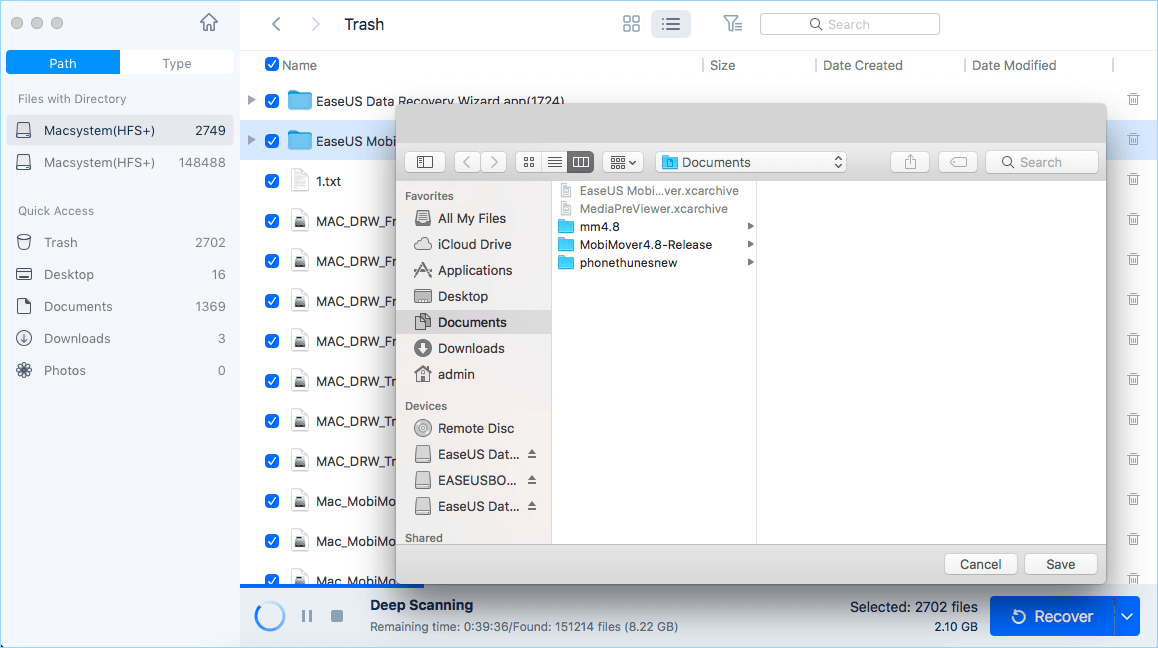 To recover lost Mac partitions, EaseUS Data Recovery Wizard for Mac is a second to none choice which does a great job in solving data lost troubles on Mac and other devices. This software is also a great Mac photo recovery software which provides wonderful solutions to restore lost photos, images and pictures throughly for great users effortlessly.