Losing photos and Photo Library corrupting can really drive us crazy. If you are facing such a problem, calm down. Read this article, you'll find effective solutions offered by EaseUS software to repair Photo Library and recover photos on Mac now.
Photo Library corrupted, help me restore my photos, please.
"Hi there, can anyone of you tell me how to restore my lost photos on Mac? The Photo Library corrupted suddenly. All my photos stored in Photo Library all disappeared. What can I do?
Please help me. And this is important for me to recover photos. Any solutions or suggestions are all welcomed."
How many of you guys are facing Photo Library crash or corrupt problem and unable to restore photos? EaseUS software provides effective solutions to prevent similar problems from happening again, help you repair Photo Library and recover all photos on Mac.
Solution 1. Backup photos in case of losing them
If you are afraid of losing important photos, the best choice is to backup them first. When unexpected troubles happen to your photos, you'll still have the backups. Here we recommend you to use Time Machine to backup all important photos and other data:
1.Click Time Machine and choose Set Up Time Machine.
2.Click Select Backup Disk or select locations to backup photos, and then click Use for Backup.
Then you can backup photos and other data to the backup destination.
You can also copy each photos and files one by one and paste to the storage device where you want to store the backups. If you decide to doing so, please be patient and careful while copying and pasting.
Solution 2. Recover lost photos from corrupted Photo Library on Mac
If troubles have already happened, is it possible to recover lost photos from corrupted Photo Library on Mac? How? Here EaseUS software provides two methods to help you recover lost photos on Mac.
Method 1. Recover photos from Time Machine backup
1. Connect Time Machine backup drive.
2. Click Time Machine in the Dock and enter Time Machine
3. Find backups - your photos then click Restore to recover backup photos.
If you have no backups in Time Machine, things would be complicated. You may need Mac photo recovery software to help. Here you can try EaseUS Data Recovery Wizard for Mac which supports to recover photos from corrupted Photo Library and even worse situations.
Method 2. Recover photos from corrupted Photo Library with EaseUS Data Recovery Wizard for Mac
Step 1. Select the location where your valuable photos were lost and click Scan button.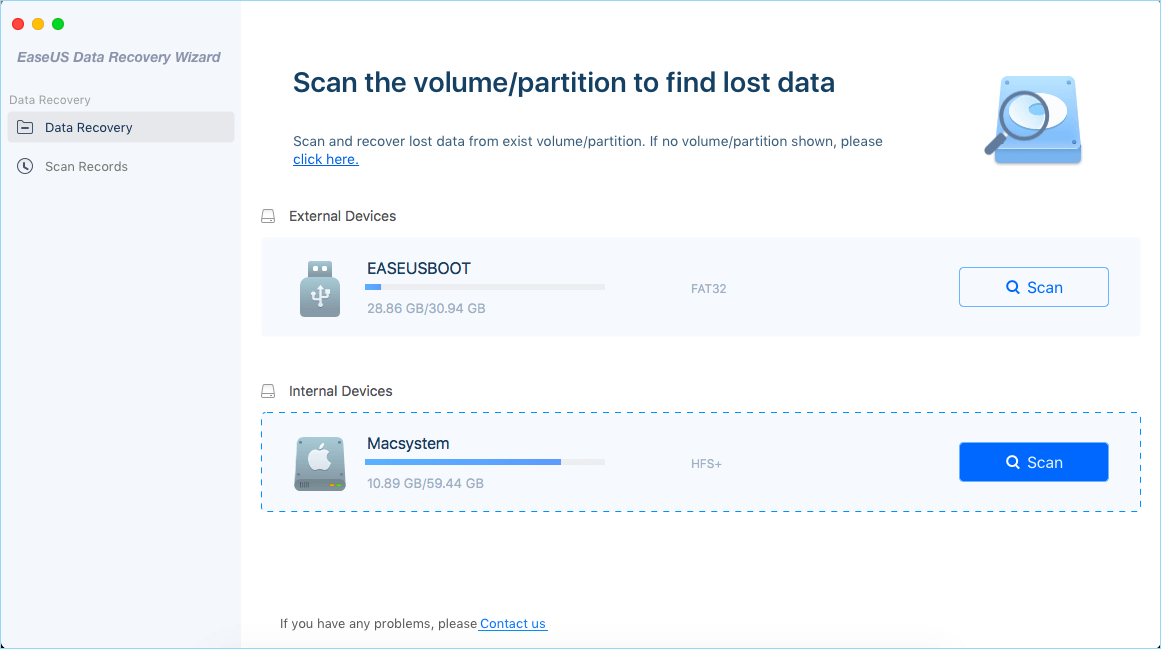 Step 2. EaseUS Data Recovery Wizard for Mac will start immediately a quick scan as well as a deep scan on your selected disk volume. Meanwhile, the scanning results will be presented in the left pane.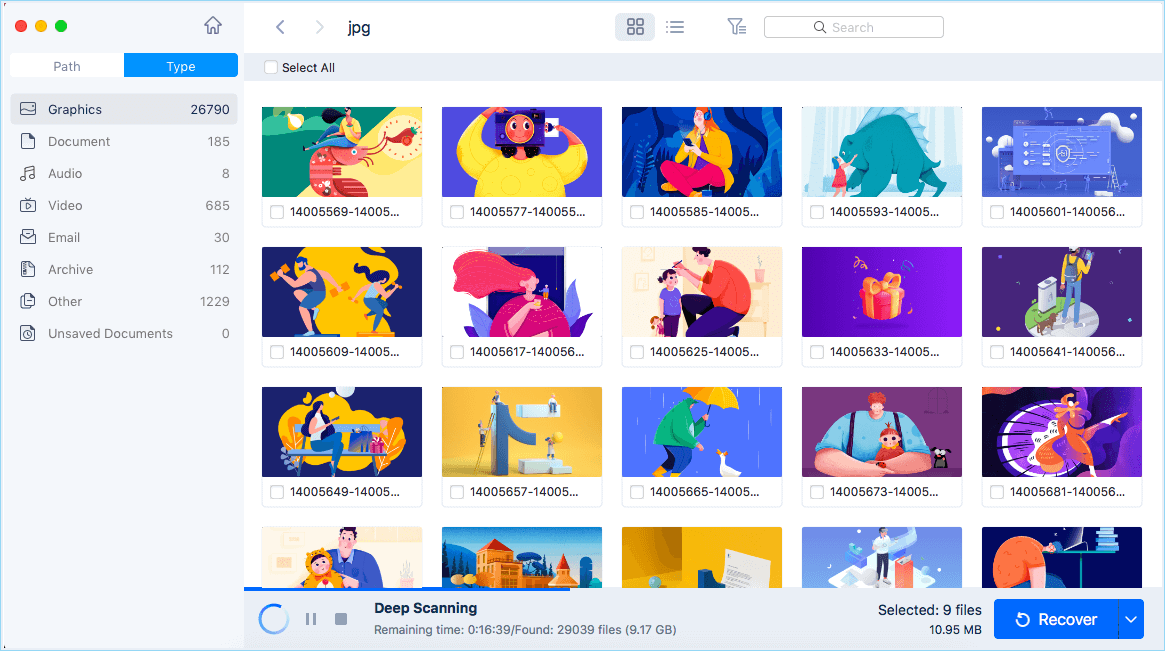 Step 3. By Path and Type, you can quickly filter the photos you've lost earlier. Select the target files and click Recover Now button to get them back at once.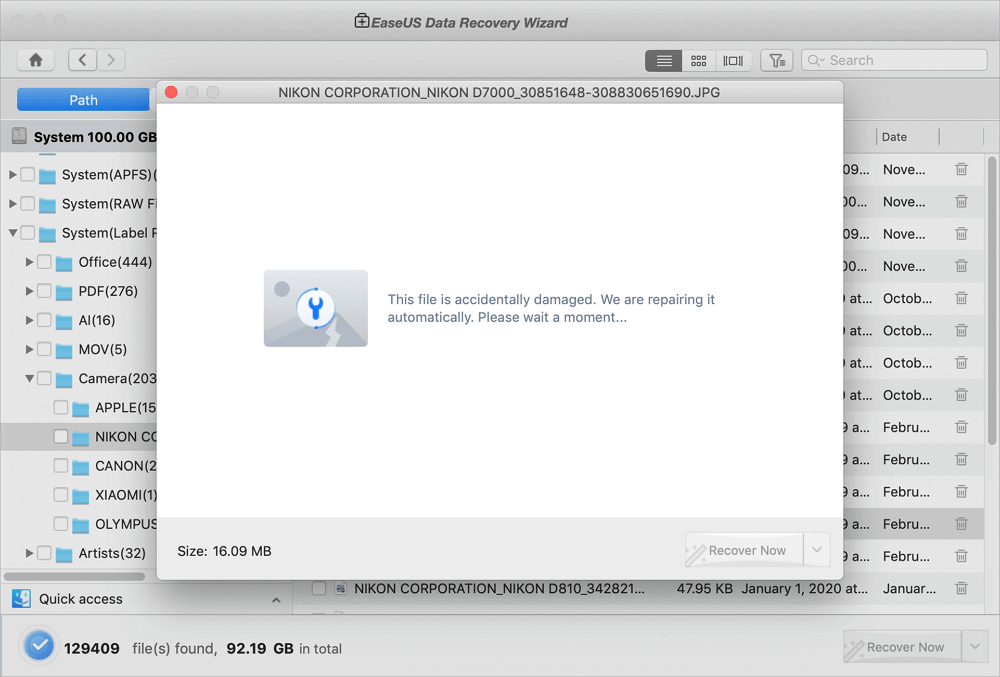 Solution 3. Repair Photo Library
You are also recommended to make a backup of all your photos and other data before repairing Photo Library. Follow next steps to start repairing Photo Library now:
Step 1. Close Photo Library if it's opened.
Step 2. Relaunch Photo Library by holding Command + Option key.
Step 3. Click "Repair" when the "Repair Library" dialog pops up and ask whether you'd like to repair the library.
After doing so, you'll have your Photo Library back and reuse it to edit your photos again.