Mac file lost trouble
Mac OS X is the most advanced operating system introduced by Apple., which was designed with the help of UNIX including several useful features. It uses HFS, HFSX file system to arrange files on Mac hard drives. The Mac OS X has developed a number of different versions in a decade like Panther, Tiger, Leopard, Snow Leopard, Lion and Mountain Lion etc. Although Mac OS offers different security levels for the protection of personal data, data lost accidents still happen on the Mac system occasionally. And when mistakenly lost or deleted important files on Mac OS X, how could it be possible for common users to undelete files on Mac?
Overview
Usually losing data on Mac OS X might be caused by reformatting the partition, drive failure, system corruption, power failure, re-partition hard disk and virus attack etc. All these may cause huge loss for Mac users and not easy for them to undelete files on their Mac devices.Therefore you need a good Mac recovery software to help you undelete files on Mac.
But one thing which should note that if you want to undelete files on Mac, avoiding using the drive from which you lost files. If you continue to use the drive, the chances of undeleting files will be greatly decreased.
Steps to undelete files on Mac:
EaseUS Data Recovery Wizard for Mac is the best Mac data recovery software that allows users quickly get lost data from deleted, damaged or formatted Mac volumes back. It helps you find the files you want to recover easily from the recoverable list. It can also undelete files on Mac directly through its complex file systems.
Step 1. Select the location where your important data & files were deleted and click the "Scan" button.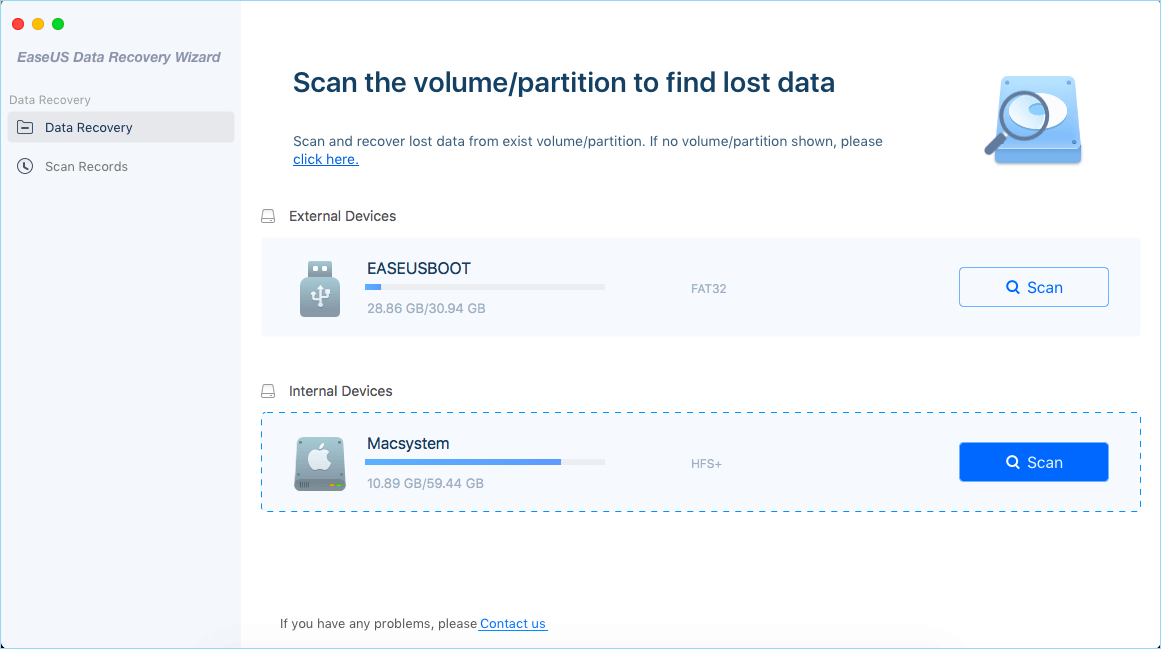 Step 2. The software will run both quick scan and deep scan and work hard to find as many deleted files as possible on the selected volume.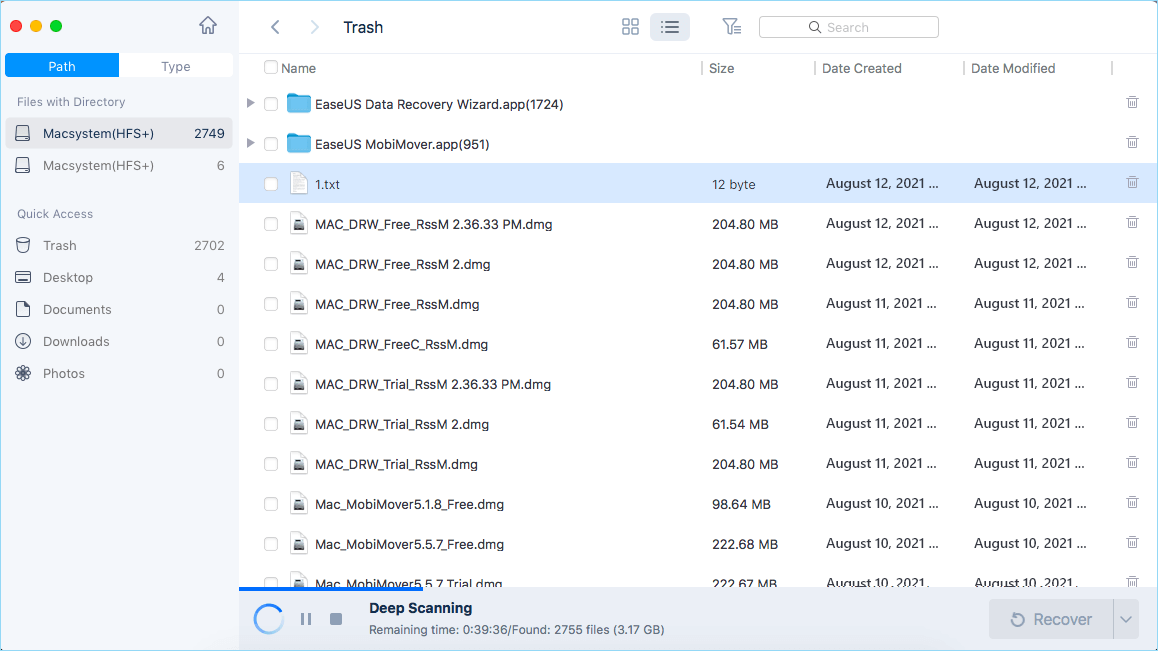 Step 3. The scan results will be displayed in the left pane. Just select the file(s) and click the "Recover Now" button to get them back.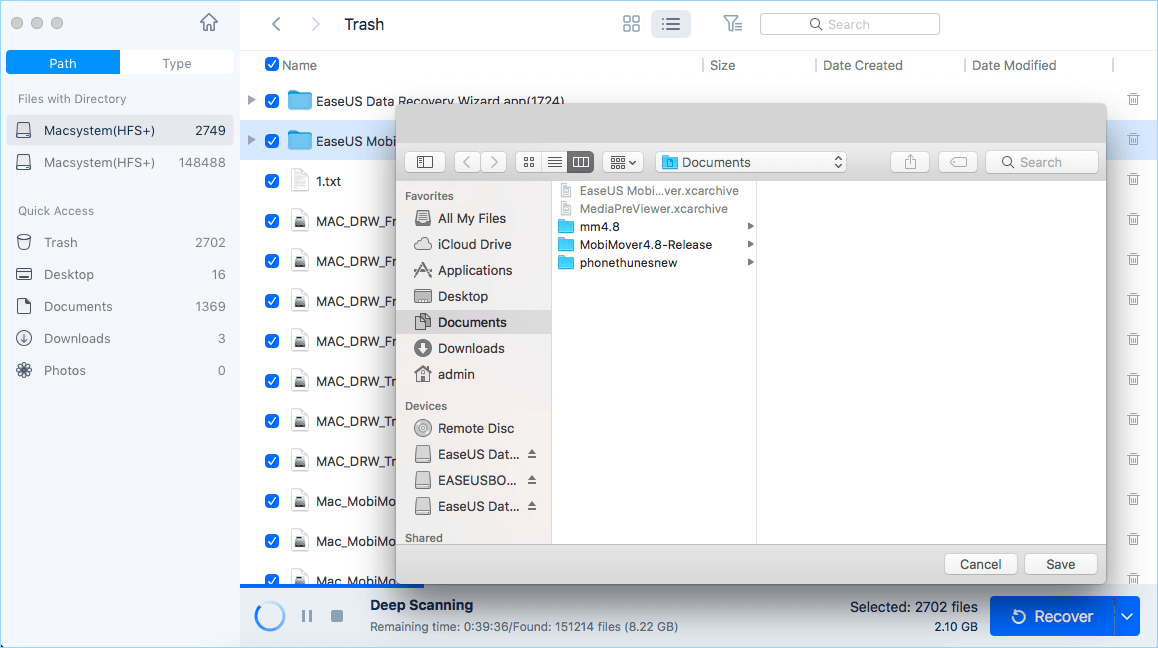 EaseUS Data Recovery Wizard for Mac is professional in dealing with complex Mac data troubles including how to undelete files on Mac. And the whole process could be finished within only three steps by saving users quite a lot precious time. And the found data matching rate is pretty high and the quality of found data is exactly the same as the original ones. It's an ideal option for helpless users to find lost data back when an accident happens.