Overview
Problem - Accidentally click Don't Save in MS Word 2016
"I accidentally clicked "Don't Save" while closing a document in MS Word 2016 on my Macbook. It makes me lost several pages of work. Is it possible to get it back?"
"Can I recover a file after I accidentally click Don't Save in MS Word?"
Solution - The issue mentioned above has happened to more than one users. And the solutions are various.
If you are one of those people who want to know how to recover unsaved Word document on Mac, follow on and you will find several possible ways for lost Word file recovery by clicking 'Don't Save', deleting, etc.
 Warning

Once you lose files on Office Word 2016 for Mac, stop use the application and follow the solutions here to find your lost file as soon as possible.
If you continue using the tool, your lost file may get overwritten by new files.
Solutions
We collected two major solutions and a bonus trick here to help and find lost Word file on Mac. Follow on and restore your lost Mac Word file immediately.
Recover unsaved Word document from AutoRecovery files
MS Office automatically creates backup copies of the Word, Excel, PPT etc files that you're working automatically. And these files are saved every 10 or 5 minutes.
If you click Save while closing the document, Word will record the file(s) with all the changes you have made. The next time when Word starts up, you'll be able to easily view and open it at the "Recent" column.
And if you accidentally click "Don't Save" while closing a Word document, Word will not recover the file automatically. Office Word will take it as that you don't want to keep the file or save all the changes.
In this case, you can try to recover lost Word document without saving from AutoRcovery folder manually:
Step 1: Go to Finder, then click "Go", then Go to Folder
Step 2: Type in the following: ~/Library/Containers/com.microsoft.Word/Data/Library/Preferences/AutoRecovery and click "Go".
Step 3: Check the AutoRecovery Folder.
Step 4: If you find the saved file named as AutoRecovery***, marked with other extensions, open it with Word.
You'll be able to view your lost Word file, then save it on Mac Desktop.
Find lost Word file in TemporaryItems folder
Mac also has a feature that it contains a TemporaryItems folder which saves all temporary files of Word, Excel, PPT and other files. It may contain your lost Word document with a TMP format.
Step 1: Go to Applications> Utilities > Terminal.
Step 2: Once in Terminal, enter the following command and then press enter: open $TMPDIR.
Step 3: You have now opened your TMP folder, open the folder named TemporaryItems.
If you're lucky, your document should be there! Sometimes a temporary file of your lost Word doesn't show up in the TemporaryItem or AutoRecovery folder, a bonus tip is to use professional Mac data recovery software to scan and find them on your Mac hard drive.
If the above two solutions fail to find your lost Word file, you can go to Microsoft and find a cool answer of recovering unsaved Word document on Mac: https://support.office.com/en-us/.
Bonus Trick: Find temp files or recover lost/deleted Word with Mac data recovery software
If you lost Word documents or other items, files on your Mac computer due to deletion, emptying the Trash, formatting, etc, you can partially restore them from the Trash. But if the Trash doesn't contain the lost files, Mac data recovery software is the best choice.
Here, we'd like to recommend a try-before-buy tool - EaseUS Data Recovery Wizard for Mac which scans the Mac drive, finding missing temp files of Word 2016 and your lost data, and retrieves your lost Word documents, Office Excel files, music, photos, videos, etc.
You don't need to pay before it actually finding and you deciding to retrieve your lost Word or other files. Feel free to download the trial version and give it a try:
Step 1. Select the location where your important Word documents were lost and click Scan button.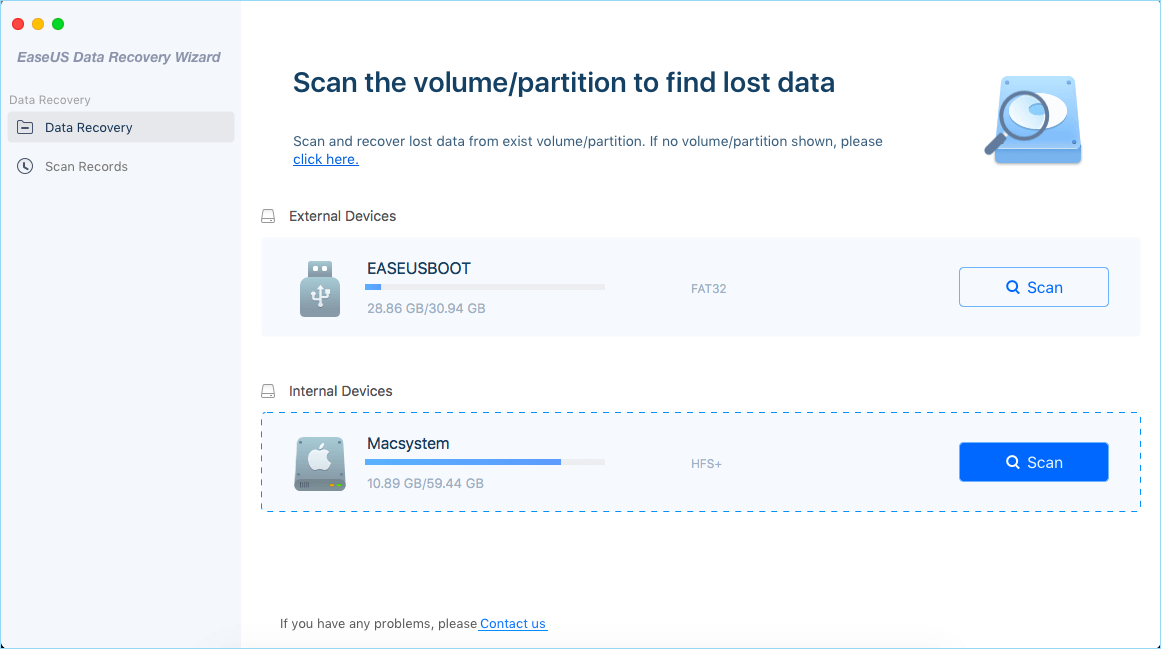 Step 2. EaseUS Data Recovery Wizard for Mac will start immediately a quick scan as well as a deep scan on your selected disk volume. Meanwhile, the scanning results will be presented in the left pane.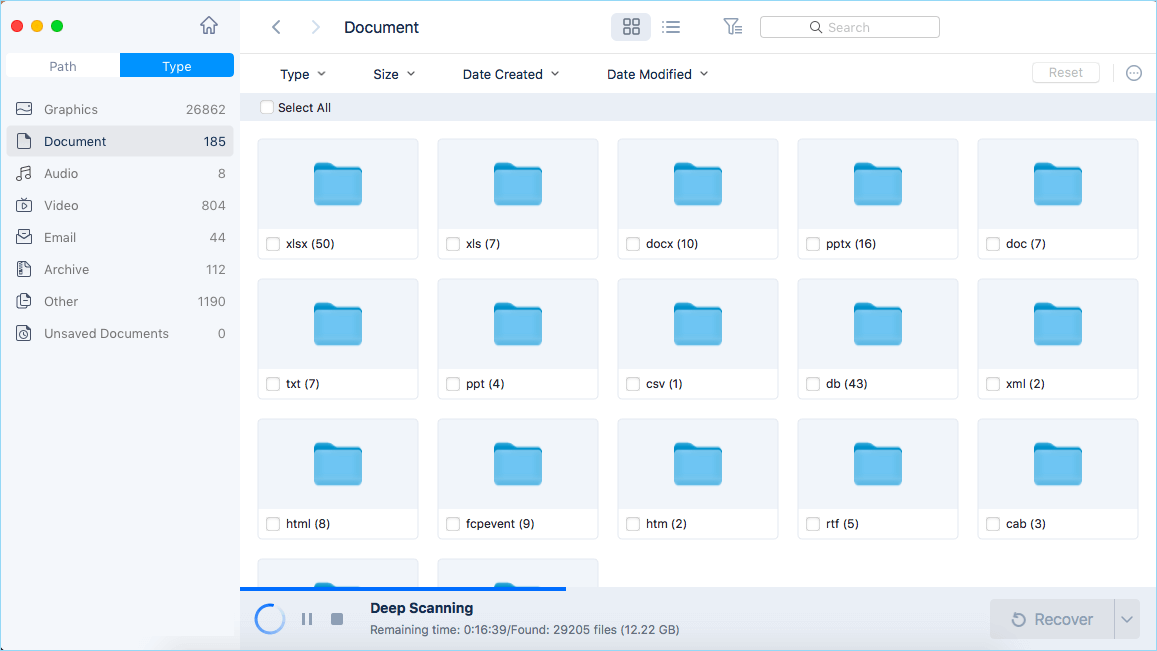 Step 3. By Path and Type, you can quickly filter the Word files you've lost earlier. Select the target files and click Recover Now button to get them back at once.