SSD data lost trouble on Mac
I met a huge trouble last week that my brother played games on my computer and the computer died suddenly. When I restarted the Mac Pro, I could not found some apps and data in my computer. Then I checked the SSD and found that all the data inside it were inaccessible. I could not open it.
I set an SSD in my Mac when I firstly bought and it worked perfect. Thus I saved quite a lot data in it. Now I can not get access to it. I need these data. How can I recover data from SSD on Mac? Please help me if you have any ideas to solve my trouble. Thank you.
Overview
SSD is short for solid-stade drive which is also known as solid-state disk. This drive works perfect for storing data with a fast reading and writing speed, and the strong capacity for against shake which makes it an ideal storage device. Hence, this drive could store data under extreme conditions such as low power or without power.
All these wonderful features makes SSD an ideal tool for users to expand PC storage capacity and storing huge amount of data on computers. When similar troubles as the above one happened, how could ordinary SDD users solve those troubles? EaseUS Data Recovery Wizard for Mac could simply provide efficient solutions for users to deal with those troubles directly.
How to recover data from SSD on Mac?
EaseUS Data Recovery Wizard for Mac enables ordinary SSD users to solve troublesome data lost problem on their computer easily with professional solutions. How to recover data from SSD on Mac could be solved within only three simple steps.
Step 1. Select the disk location (it can be an internal HDD/SSD or a removable storage device) where you lost data and files. Click the Scan button.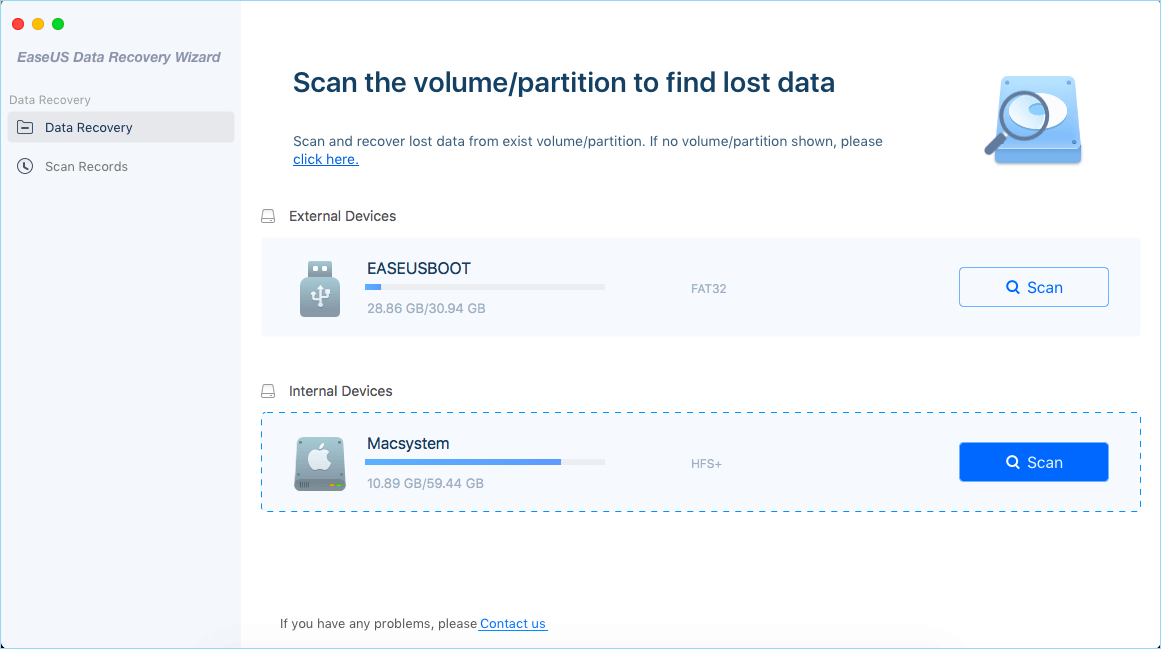 Step 2. EaseUS Data Recovery Wizard for Mac will immediately scan your selected disk volume and display the scanning results on the left pane.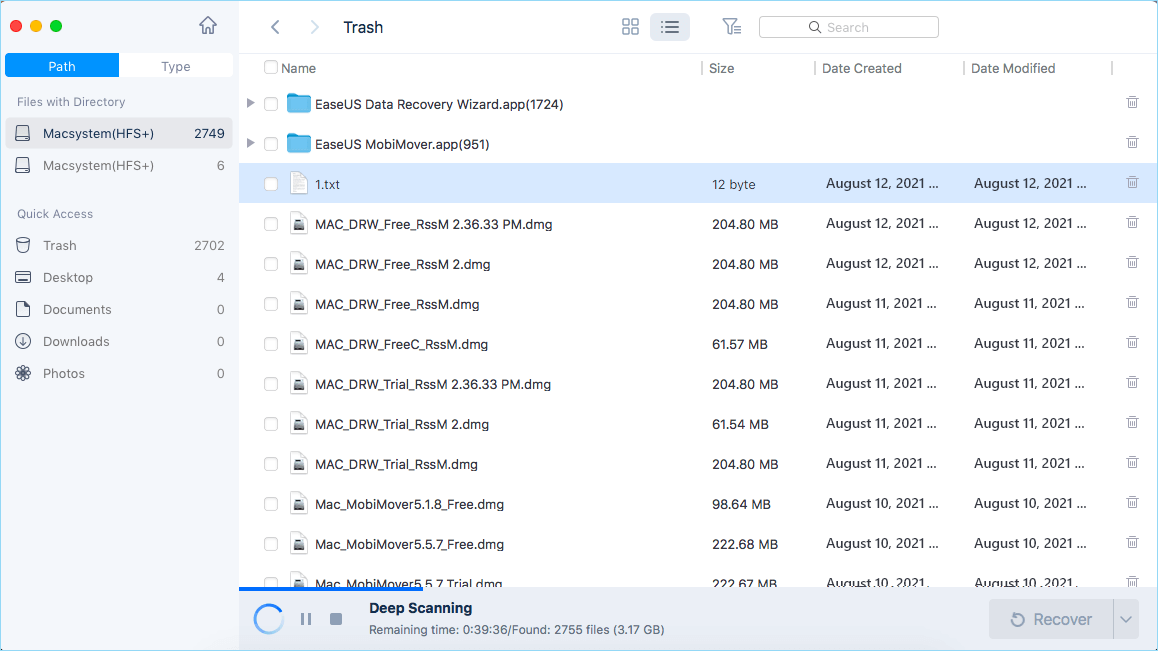 Step 3. In the scan results, select the file(s) and click Recover Now button to have them back.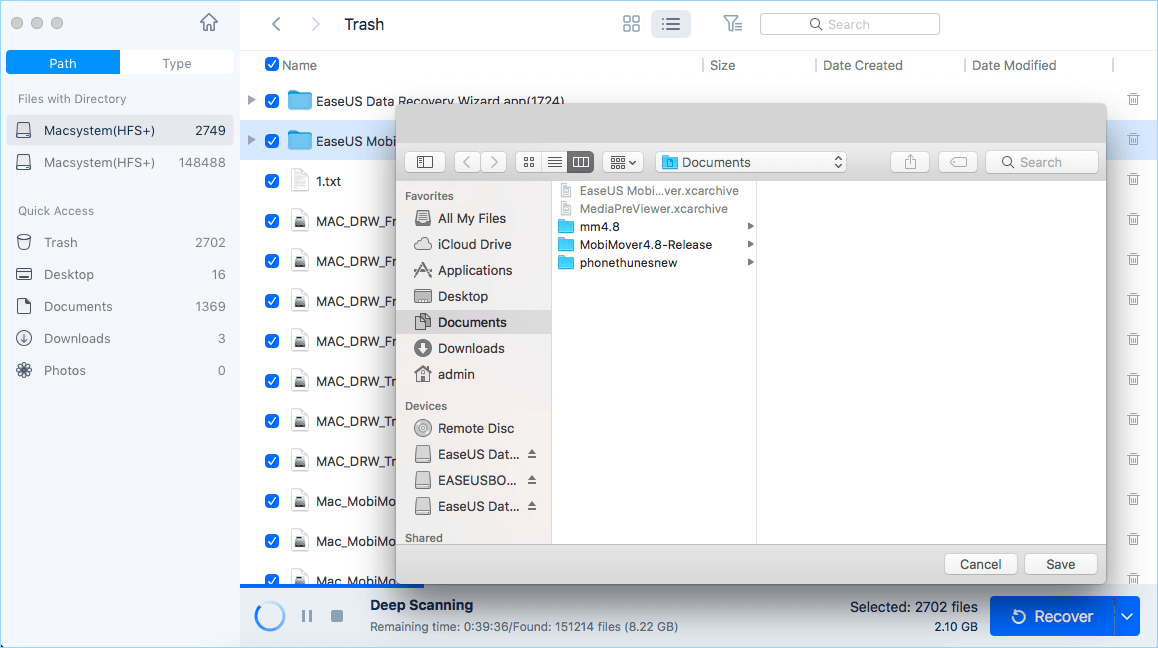 Later I posted my problem on a blog and got quite a lot solutions for me. I checked these solutions but found most of these solutions were not suitable for my situation. Then I found a friend suggested to try data recovery software and he advised EaseUS Data Recovery Wizard for Mac which once helped to recover deleted data from Samsung hard drive on Mac. Then I tried this software and followed the above steps. About 4 minutes later, this software did help me recover data from SSD on Mac successfully. It worked so fast and the found data were exact the same as the original ones. I really love this great software. You gotta try it if you have the same trouble as me.