Folders and files turn grey, can't open any of them!
"I managed to transfer some photos and videos from an old Seagate external hard drive to my Mac, but they all grayed out and can't access! By the way, the grayed out folders and files show an error about 24 January 1984. Does it mean those files were created on that date? That's ridiculous. How do I fix grayed out folders and files on Mac without loss and damage?"
If you're seeing the exact error message "24 January 1984" while clicking on any of files or folders with grey color, yes, it means that they are date modified to an outdated 01/24/1984, which was the date the first Macintosh went on sale. So how did it happen seriously?
It's said that when copy files from one location to another, especially from or to network drives, you're very likely to face with a pile of files that show gray, and you can't move, delete or open them as usual.
Fix grayed out files and folders on Mac in Terminal
All Mac OS X users, such as macOS 10.13 High Sierra, macOS 10.12 Sierra, OS X 10.11 El Capitan can apply the given solution to fix grayed out files and folders on Mac easily with the help of the Terminal app.
Step 1. Open Finder and go to the grayed out folder or file that sends 24 January 1984 error.
Step 2. Go to Applications and open the Terminal app.
Step 3. Type SetFile -d 11/09/2016 /Path/to/grayed-out-folder/ and tap on return.
By running the command, the date of your grayed out files or folders will change to 11/09/2016, or you can put any other date as you wish. Now, you should see gray color turns to normal black.
>> You may be interested in how to fix photos half grayed out.
Recover grayed out files or folders that are inaccessible on Mac
Congratulations if you solved the grayed out problem as we taught. And, here is another tip to recover inaccessible files or documents on your Mac that turns gray, or developed from hard drive corruption, virus infection, etc.
EaseUS Data Recovery Wizard for Mac is reputed to be the best Mac data recovery freeware for retrieving hundreds of types of files that were inaccessible, deleted, formatted or virus infected. Download it free and learn how to find missing files on Mac if necessary.
Step 1. Select the disk location (it can be an internal HDD/SSD or a removable storage device) where you lost data and files. Click the Scan button.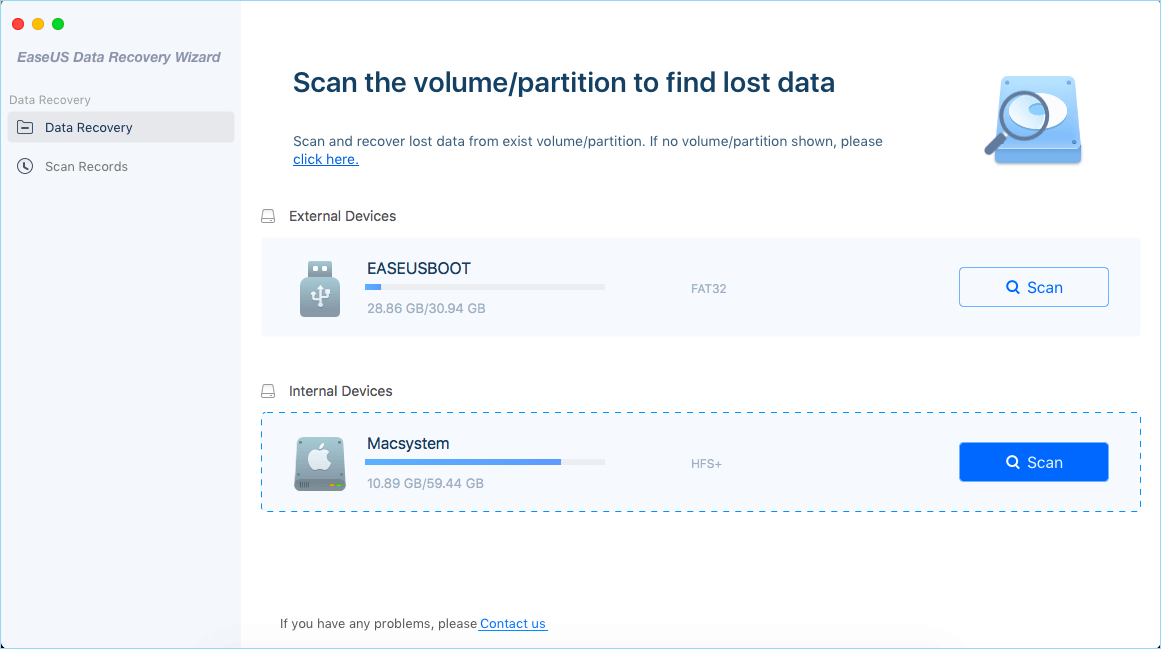 Step 2. EaseUS Data Recovery Wizard for Mac will immediately scan your selected disk volume and display the scanning results on the left pane.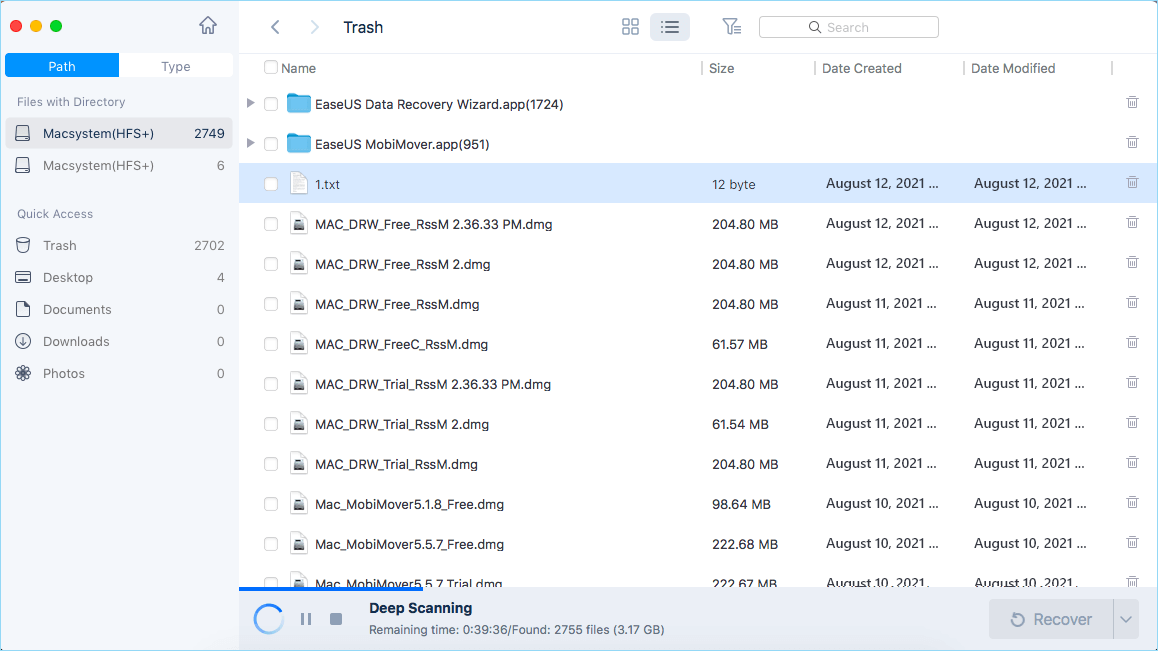 Step 3. In the scan results, select the file(s) and click Recover Now button to have them back.