Ask Help for Mac Keynote File Recovery
I'm running Keynote '09 version 5.3, on OS 10.8.4. Today, about half an hour before an important presentation at work, I was running my presentation as a slide show, just to make sure all the slides seemed to be working okay. During the slide show, Keynote hung for a while, and then suddenly quit, leaving me looking at my desktop, with no other error message. I went to reopen the presentation, but the file was gone. It had simply vanished from the folder where it used to be. It's not in the Trash, nor is it anywhere else on my Mac, according to the file search that I ran.
In searching through Apple support communities, I found a lot of disastrous problems that people have had with Keynote. Still I need specific answers to efficiently recover Mac Keynote files. If you're professionals, your reply must be very appreciated.
Mac users complained a lot that their Keynote files tend to disappear especially after inserting videos. In fact, there are some other cases causing Keynote file lost such as Keynote hangs up or system crashes. Normally, you may have a chance to recover by Open Recent menu.
For An Efficient Retrieval? You Need A Trustworthy Mac Keynote File Recovery Software
With the help of trustworthy Mac data recovery software, you might have full of possibilities to recover lost Keynote files for a better result. EaseUS Data Recovery Wizard for Mac should be your optimal choice. Most ordinary computer users have little concept of file recovery, so they may be easily fooled once deleted or lost files have completely gone from trash folders. Technically speaking, the loss can still be retrieved but you have to take the convenience of a third-party program.
Free Recover Mac Keynote File with EaseUS Data Recovery Software for Mac
EaseUS mac data recovery freeware facilitates the whole recovery process with three steps. The clean and intuitive interface will well guide you to regain your loss. Let's started out.
Step 1. Select the disk location (it can be an internal HDD/SSD or a removable storage device) where you lost data and files. Click the Scan button.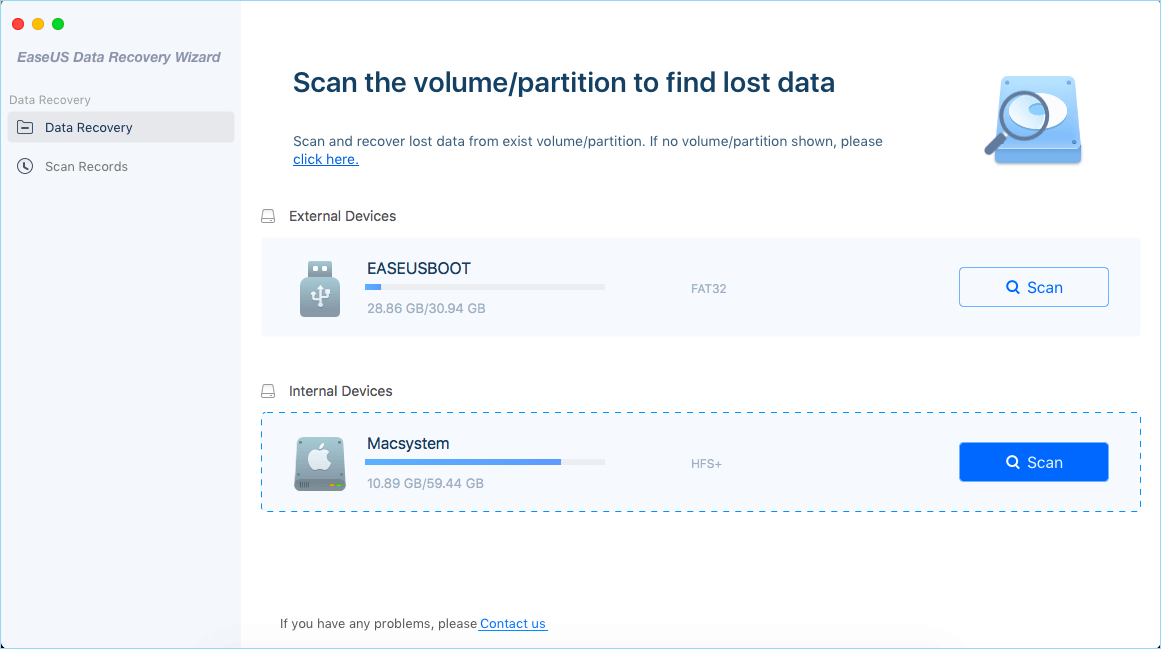 Step 2. EaseUS Data Recovery Wizard for Mac will immediately scan your selected disk volume and display the scanning results on the left pane.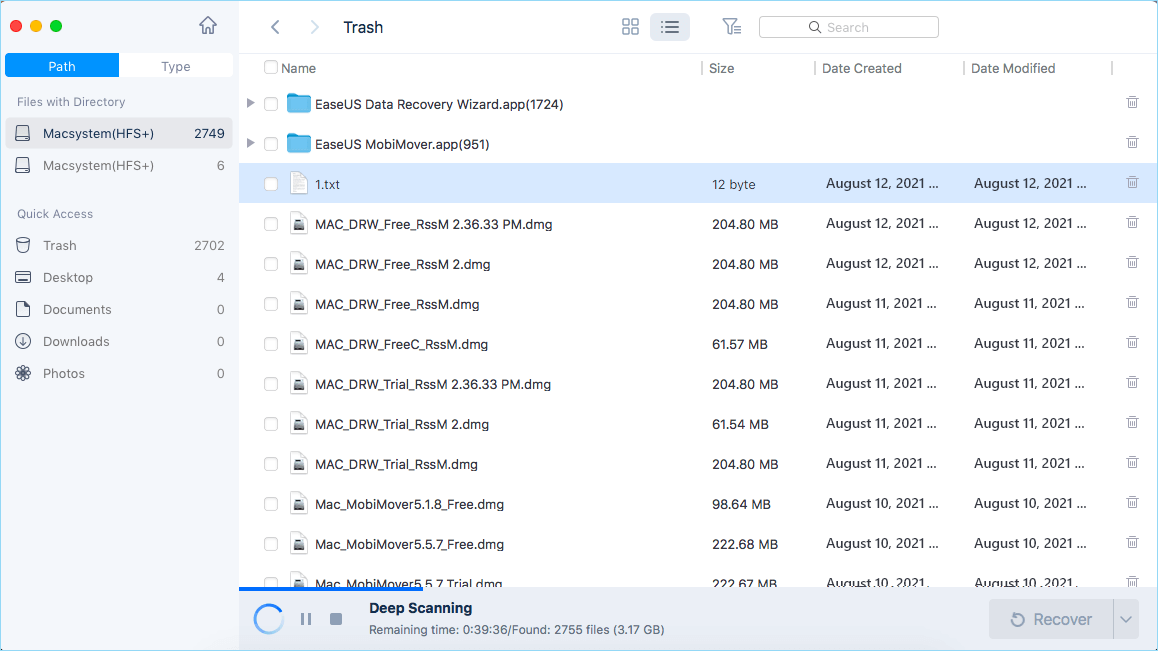 Step 3. In the scan results, select the file(s) and click Recover Now button to have them back.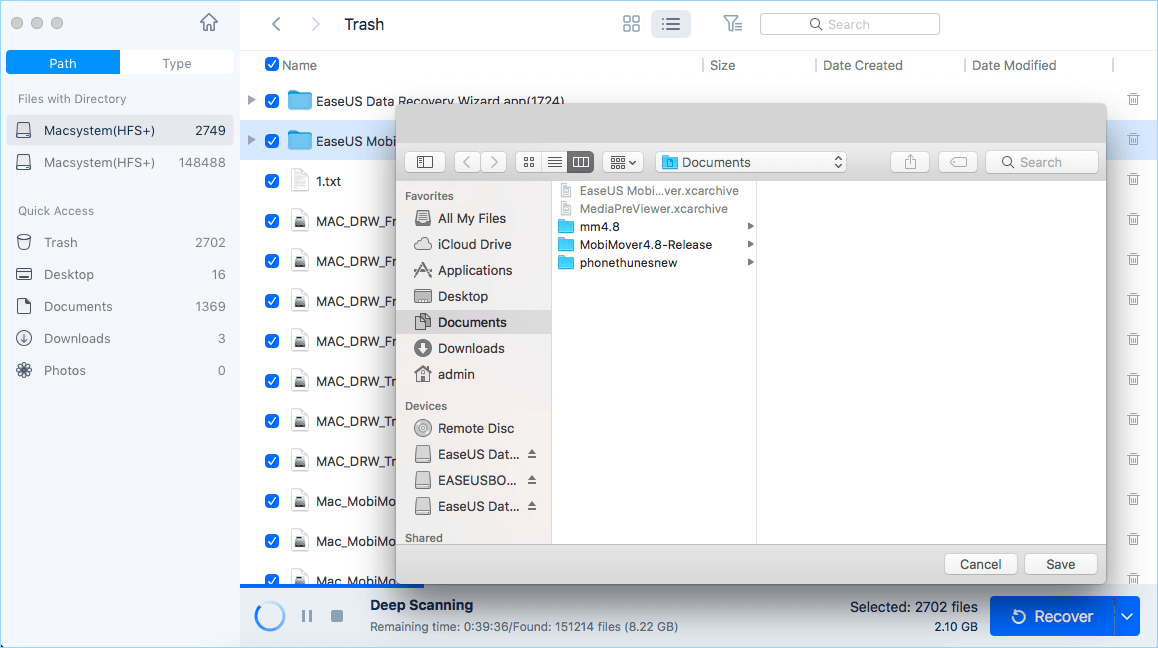 Note: If a quick scan fails to recover all the lost data, please click Deep Scan to do an advanced recovery.