Why is my Safari running so slow?
"Since last week I found my Safari browser running awkward, it's becoming slower and slower. It takes too long to launch, and searching can not respond immediately. I know it's not the ISP or DNS problem. Any tips to speed up Safari browser?"
You need some tips and tricks to deal with a sluggish Safari browser on Mac or iPad, and here they are. By figuring out the real causes, you can apply the workaround that fits you the best.
Possible reasons for Safari becoming slow
We're not talking about the internal factors, such as the ISP or DNS poor service. Instead, many hidden or outside factors take the major responsibility. For example:
Your current Safari version is out of date;
Browser related bugs in the newly updated Mac OS X;
Local cache grows too large;
Third-party plug-ins are draining resources;
Too many unused extensions affect the browser performance.
No.1 choice to optimize and speed up Safari on Mac
If updating Safari to the latest version doesn't really solve the problem, meanwhile, you're reluctant to reset the browser settings, it's time to take this fast and easy tune-up tips!
EaseUS CleanGenius can thoroughly clean up everything, including cache, plug-ins, cookies and extensions, that slows down your Safari browser, however, it will not remove useful data such as history and bookmarks. It does the cleaning job deeper and more exhaustive than yourself. Moreover, it's so effective in optimizing and speeding up Safari browser.
Step 1. Launch EaseUS CleanGenius and click on Browser Plug-ins;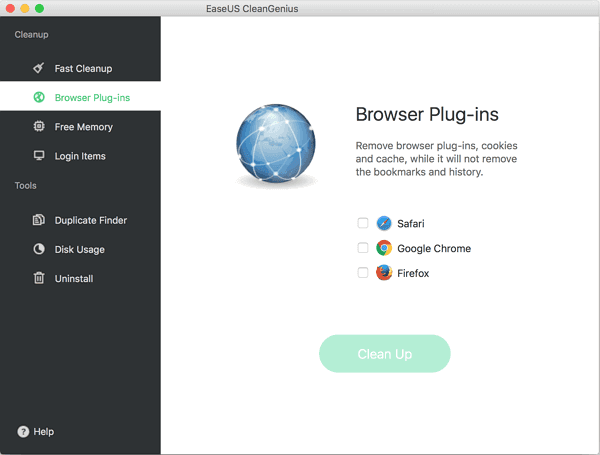 Step 2. Select Browsers such as Safari, Google Chrome or Firefox that you need to clean up;
Click Clean Up to start cleaning the browser's plug-ins;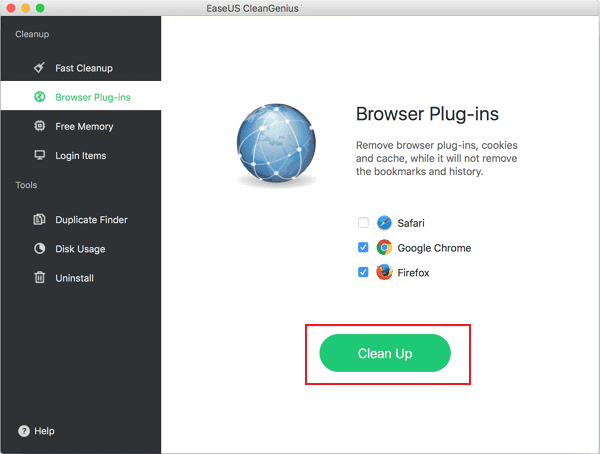 Click OK to confirm that you are ready to clean up selected browser's extensions, cookies and caches etc.
Your browsing histories, bookmarks and downloaded files won't be cleaned.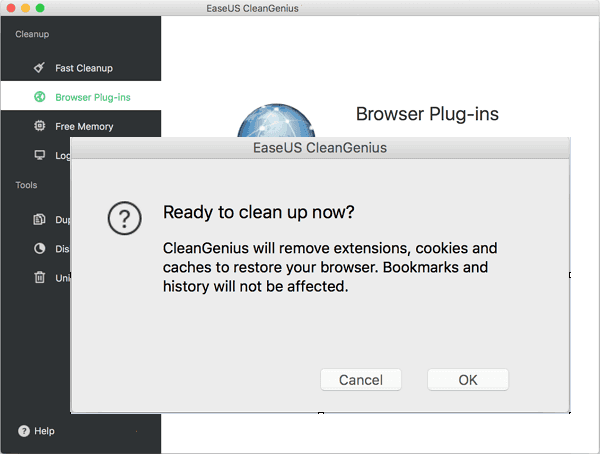 Step 3. Wait for the Mac browser plug-ins cleanup process complete.