The rubbish that takes over your computer may come in many forms. You may have old documents and photos you never open that take up storage space on the hard drive. Background programs you don't need may run at every startup, taking up your RAM and processing power. Adware and spyware can also clog your computer with rubbish. Cleaning this entire up will take time, but you can free up space and make your computer run faster with a little patience and a good rubbish cleaner for Mac.
EaseUS CleanGenius is a software utility that allows you to keep your Mac fresh, clean, and fast. Using this application, one can delete useless, non-essential rubbish data that has been lingering in your folders for too long. These old files may waste your valuable disk space, making it possible for system lags or speed problems. It can safely erase system logs, user logs and caches, among others. It is safe to use, and furthermore, it allows you to monitor the disk space in real time and shows an alarm when the free space is running low. Mac cleanup has never been this safe and easy.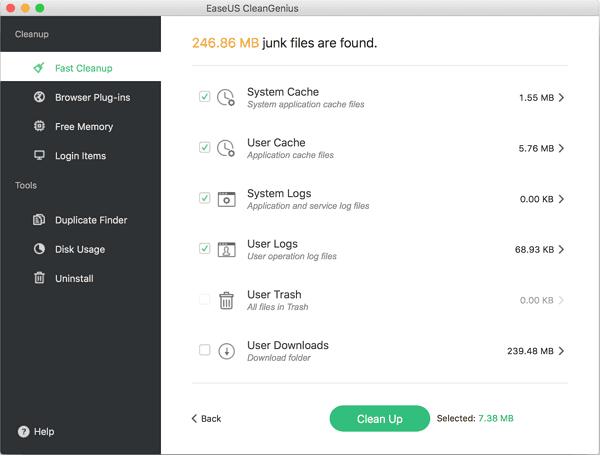 Applications can be amusing in the beginning. You download them, use them for a while. But after using them, users sometimes forget to erase these applications from the system even when they are not important anymore. So they stay in your disk, hogging, again, valuable disk space. To clean up Mac applications, you can use Uninstall Applications in EaseUS CleanGenius. It completely erases applications from your hard disk.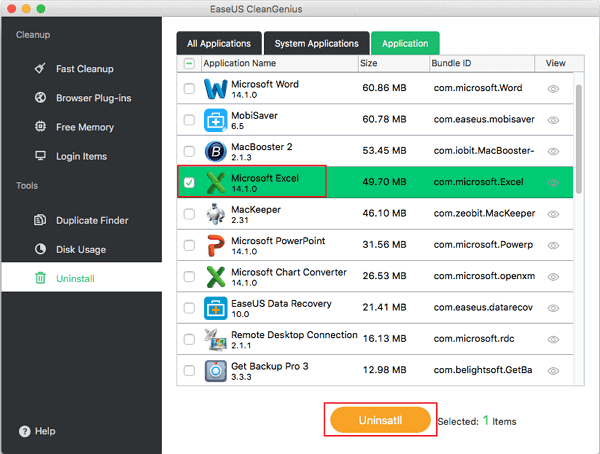 Keeping your computer system clean will ensure a fast, speedy search the next time you use your unit.