Is your hard drive bloated with duplicate files?
Do you need a duplicate finder for mac?
Are you wondering how to find duplicate files and remove them for more free disk space?
Is a duplicate finder for mac the best way to speed up your Mac Lion computer?
About Mac OS Snow Leopard
Mac OS X v10.7 Lion was released on August 28, 2009. Rather than delivering big changes to the appearance and end user functionality like the previous releases of Mac OS X, Snow Leopard focuses on "under the hood" changes, increasing the performance, efficiency, and stability of the operating system. For most users, the most noticeable changes are: the disk space that the operating system frees up after a clean install compared to Mac OS X 10.5 Leopard, a more responsive Finder rewritten in Cocoa, faster Time Machine backups, more reliable and user friendly disk ejects, a more powerful version of the Preview application, as well as a faster Safari web browser.
Mac Snow Leopard duplicate finder
EaseUS CleanGenius is a cleaner software which can help you clean your Mac OS X 10.7 Lion and Lion with the following features:
Duplicate finder: Easily remove the duplicated files at the specified location. Duplicated files may have different file names and lurk in different folders, but they have the identical contents.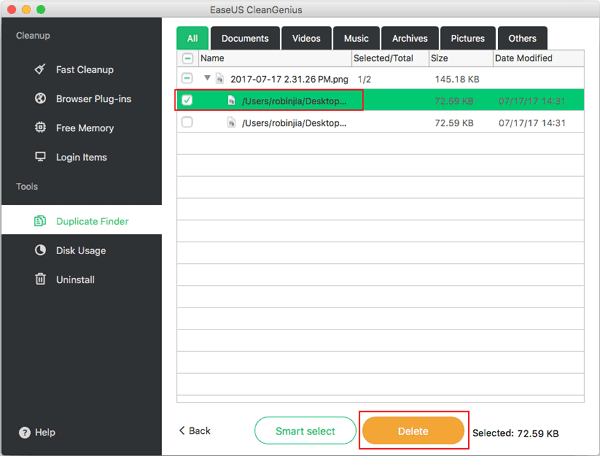 Mac cleaner: EaseUS CleanGenius offers an easy way to clean the system caches, system logs, user logs, user caches, system junk files, user downloads folder, trash, Safari internet cache and more just by one click. Keep your Mac clean & healthy and lets it run smoother and faster.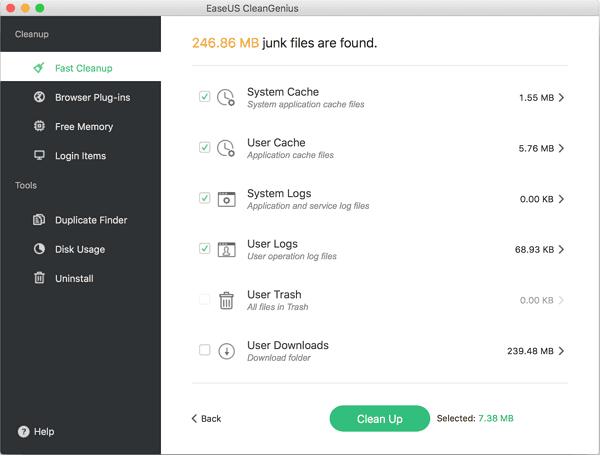 App uninstaller: EaseUS CleanGenius also offers applications uninstall to completely remove applications and their associated files. When you drag an application to the Trash, its preferences, cache and log files still remain on your drive and waste valuable disk space.