Is your hard drive bloated with duplicate files?
Do you need a duplicate file finder for mac?
Are you wondering how to find duplicate files and remove them for more free disk space?
Is a duplicate file finder for mac the best way to speed your apple computer?
The longer we use our Mac computers the more 'stuff' is collected and stored in our system folders. This is commonly site files, font files, photos, e-mails, songs, videos, and more. When our computer starts to lag and slow down to a crawl, it's a natural response to try and delete as many duplicate files as we can, after all, there's no need in having two of the same file.
The task of manually finding all of these files can nearly be impossible. There are duplicate files that have been scattered in the deep recesses of your computer by installing programs and visiting websites, for example. Finding these nasty files would take you hours or days of research and manual labor.
That's why I suggest you try software. EaseUS CleanGenius is a cleaner software which can help you clean your Mac with the following features:
Duplicate file finder: Easily remove the duplicated files at the specified location. Duplicated files may have different file names and lurk in different folders, but they have the identical contents.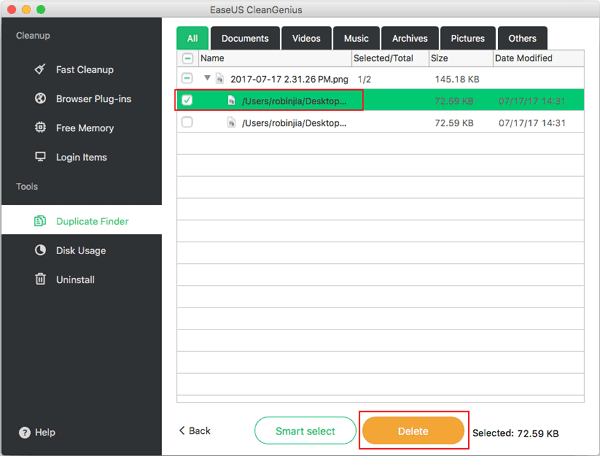 Mac cleaner: EaseUS CleanGenius offers an easy way to clean the system caches, system logs, user logs, user caches, system junk files, user downloads folder, trash, Safari internet cache and more just by one click. It thus offers an easy way to keep your Mac clean and healthy and lets it run smoother and faster.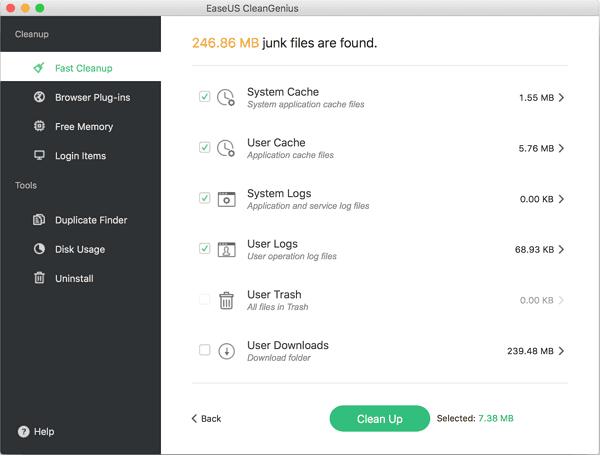 App uninstaller: EaseUS CleanGenius also offers applications uninstall. When you drag an application to the Trash, its preferences, cache and log files still remain on your drive and waste valuable disk space. With EaseUS CleanGenius, you can completely remove applications and their associated files.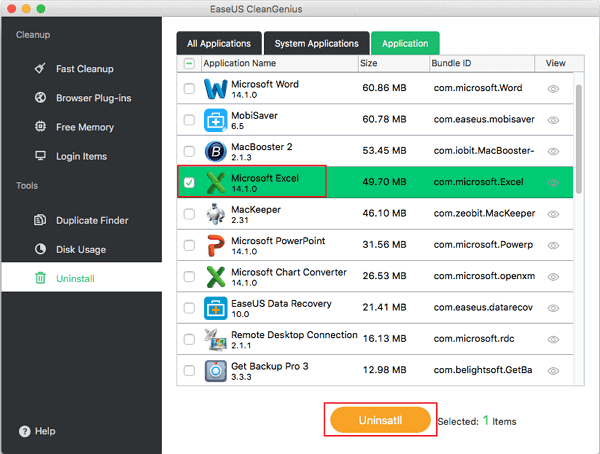 Browser Plug-ins Cleanup: Support to clean up and remove browsers such as Safari, Chrome or Firefox plug-ins, cache and cookies. Your browsing histories, bookmarks and downloaded files won't be cleaned.
What are you waiting for? Download it and keep your Mac clean Now!
If you are suffering data loss problem under Mac OS X, try EaseUS Mac Data Recovery Wizard to rescue your lost photos, pictures, documents and so on.