You've decided to clean up your hard drive by eliminating the duplicate files that have been unknowingly accumulated over the years. This process is not only going to free up more disk space, but it will also improve your Mac computer's performance. Now you have to decide the best way to do it. The best way to eliminate duplicates is to download a duplicate cleaner software.
With cleaner software, your computer's performance will be restored to the speed and efficiency it once had. Duplicate cleaner software saves you the time and effort of manually searching for all the duplicate files on your hard drive. The time and effort it will take to manually delete all the duplicate files on your computer is almost unfathomable, so let a software program do the work for you.
Reliable Mac clean software
EaseUS CleanGenius is a cleaner software which can help you clean your Mac with the following features:
Duplicate file finder: Easily remove the duplicated files at the specified location. Duplicated files may have different file names and lurk in different folders, but they have the identical contents.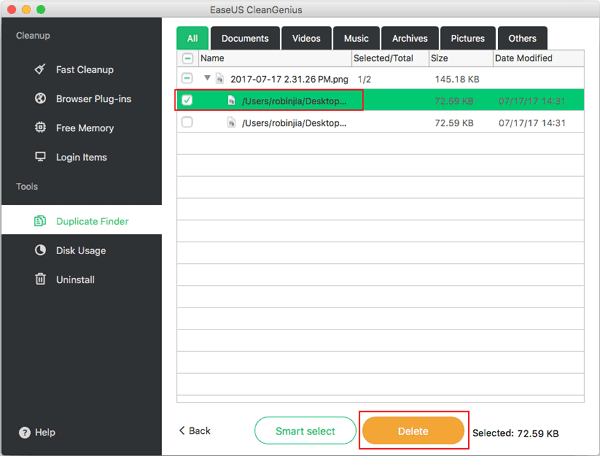 Mac cleaner: EaseUS CleanGenius offers an easy way to clean the system caches, system logs, user logs, user caches, system junk files, user downloads folder, trash, Safari internet cache and more just by one click. It thus offers an easy way to keep your Mac clean and healthy and lets it run smoother and faster.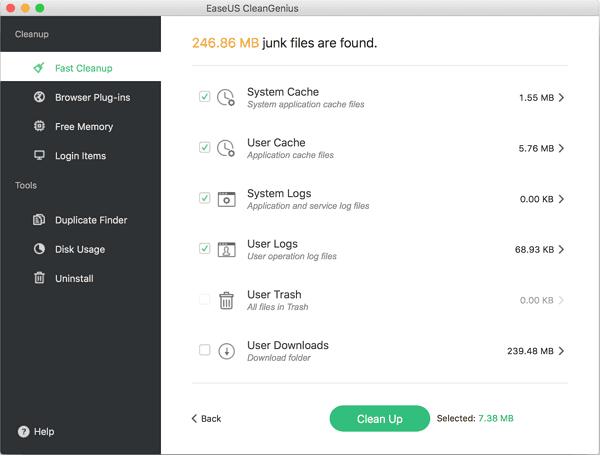 App uninstaller: EaseUS CleanGenius also offers applications uninstall. When you drag an application to the Trash, its preferences, cache and log files still remain on your drive and waste valuable disk space. With EaseUS CleanGenius, you can completely remove applications and their associated files.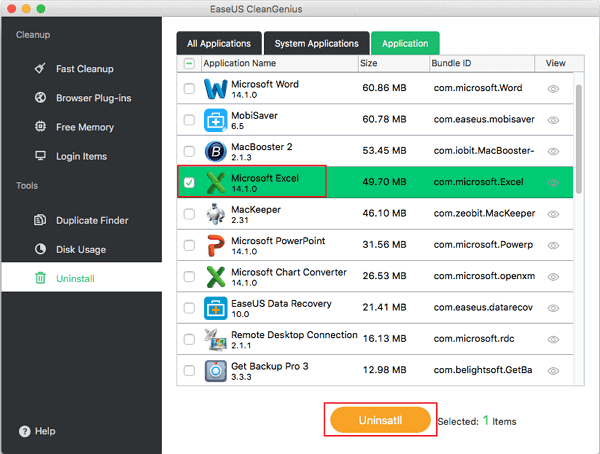 Browser Plug-ins Cleanup: Support to clean up and remove browsers such as Safari, Chrome or Firefox plug-ins, cache and cookies. Your browsing histories, bookmarks and downloaded files won't be cleaned.