Help! Disk Utility can't repair my drive
"Hello, Disk Utility stopped repairing Macintosh HD, and I got the message 'Error: Disk Utility can't repair this disk. Back up as many of your files as possible, reformat the disk, and restore your backed-up files.' Any ideas or tools for me to repair the disk? I'm so afraid of losing data."
Disk Utility is a comprehensive system utility for users to perform disk and disk volume-related tasks on the macOS operating system, such as erasing, formatting, partitioning, cloning disks, or repairing bad sectors that were found on the disk, etc. And, it's one of the most frequently used applications in Mavericks, Yosemite, El Capitan or MacOS Sierra.
'Disk Utility can't repair this disk' is one of the common issues that prevents Mac users from repairing hard disk bad sectors or system errors. When such an error message appears, it's a signal telling you that the hard drive is failing, and start a safe transfer of all your important data at once.
How to backup when Disk Utility can't repair this disk on Mac?
Apple's Time Machine can help backup Mac to an external hard drive, however, it won't assist you further if the hard drive has the system on it. Meanwhile, since your hard drive's failing and Disk Utility can no longer fix it, there is a great chance that backup can not be complete successfully. Hence, to ensure that everything remains, the best backup option for a failing or crashing hard drive is to 'clone'. Mac disk cloning is to copy everything on one hard drive to another, so it can 100% protect data.
EaseUS Todo Back for Mac is the best Mac disk cloning software that supports to clone Mac hard drive to SSD/HDD without any hassle, for the purposes of hard drive backup or hard drive upgrade.
# To clone a failing hard drive that Disk Utility cannot repair, here's the guide
Step 1. Connect both hard drive and SSD to Mac computer and launch EaseUS Mac cloning software. 
Step 2. In the From drop-down list, select the volume you want to clone, which should be the source disk.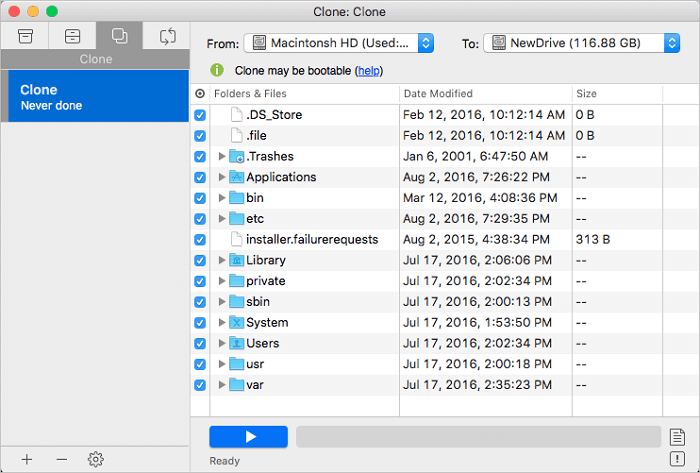 Step 3. In the To drop-down list, select the SSD as the destination disk.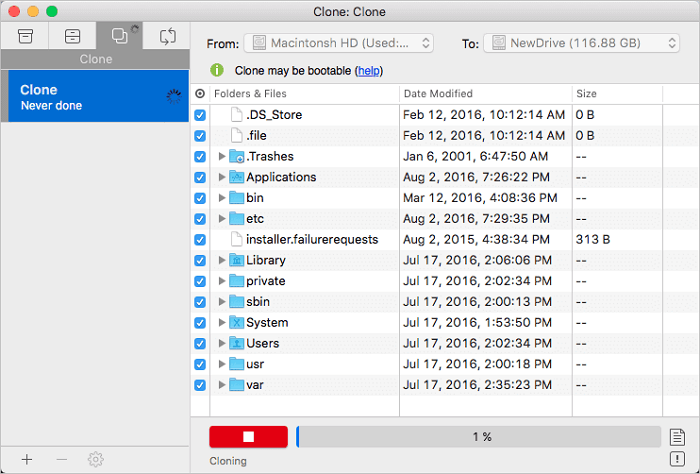 Step 4. Set up the disk cloning properties. Here, you are allowed to exclude files or folders if necessary.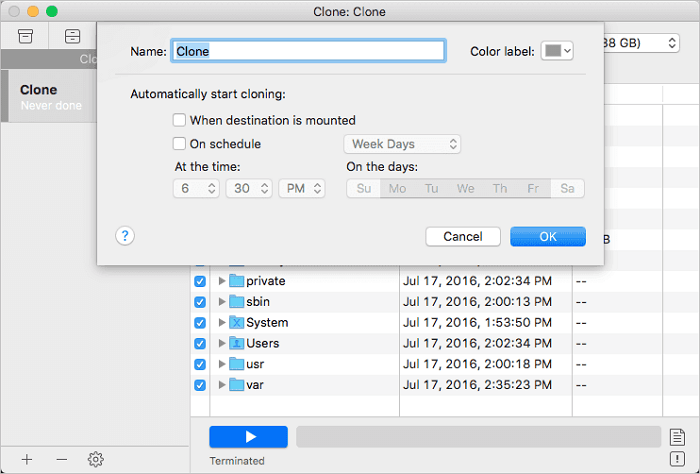 Step 5. Finally, click the Start button to execute the cloning operation. 
How to fix Disk Utility can't repair this disk?
Step 1. Hold down Command + S and boot the Mac into Single User Mode.
Step 2. Type the command fsck -fy and wait utill it completes.
Step 3. If you see a message called 'File system was modified', run fsck -fy again until another message 'The volume x appears to be OK' comes up.
Step 4. Type reboot to leave Single User Mode.
EaseUS Todo Backup For Mac
Set up an automated backup schedule in stealth mode.
Compress backups to save storage space.
Encrypt your backup to protect privacy.
TRY IT NOW