In this article, you will learn all there is to know about why your default browser keeps going to yahoo. If you can see the cause and how to fix it, then that solves your problem. You want to know your device is safe, visit whichever sites you want, and be in control of your device at all times.
You will find out why your default search engine keeps changing to yahoo and a step-by-step guide to reset browser settings. This will eliminate the chances of it happening, so let's get into all the details.
Why Does My Search Engine Keep Changing To Yahoo
Having your search engine change to yahoo all the time can be frustrating. Not because Yahoo is not a legitimate site, but it's simply a matter of preference, and you should be allowed to make yours.
A recurrence of this is a common indication of a browser hijacker virus.
This virus is code written to override your browser behind your back and redirect you to other sites without your permission. This can also give them access to spyware that can view your personal information whenever they want. The good thing is there is a solution, so look to the next section.
How to Fix the Issue
Hackers having access to your browser in any way is unsettling knowledge. Knowing the cause and the solution to your problems is one way to feel safe, which is why you should keep reading.
The simple solution is to reset your browser setting. While this may not be harmful initially, it can lead to other problems, which is why you should fix it fast.
Irrespective of how you got this virus, since it is related to your browser, that is where you should solve the problem from. Regardless of your choice of the default browser, resetting it would solve your problem. The following section will show you how.
How to reset Safari browser settings
Follow this step-by-step guide to reset your Safari browser, and solve your problems once and for all. They include;
Step 1. Locate and click "Safari" on the menu bar at the top of your screen.
Step 2. On the Safari menu, select "Preferences".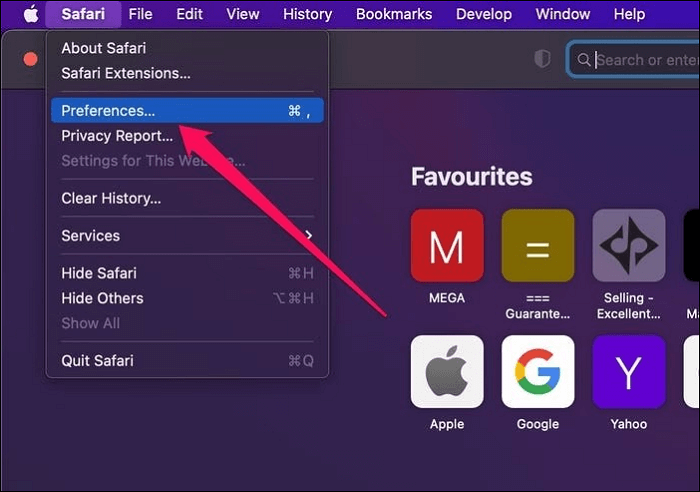 Step 3. Follow up by Clicking the "Advanced" tab.
Step 4. Ensure that the "Show Develop menu" in the menu bar is checked.
Step 5. On your Menu bar, click "Develop", then select "Empty Caches".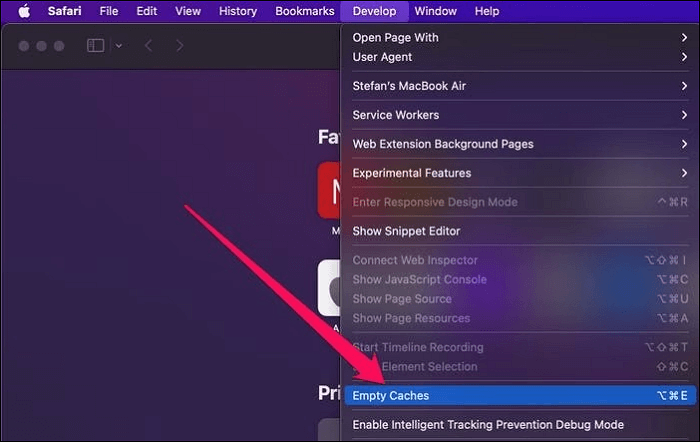 Step 6. Go back to the menu bar again, and click "History". Then choose "Clear History".
Step 7. Click the dropdown next to clear on the pop-up and select a time frame. Then click "Clear History".
Step 8. Go back to Safari and click on Preferences.
Step 9. Look for the Privacy tab and click. Then, on the next pop-up, click on "Manage Website Data".
Step 10. Click "Remove All" on the next pop-up. Restart your Safari, and you're done.
How to reset Chrome browser settings
Like with Safari, you can also reset your Chrome browser settings for your browser safety. The steps to do that are as follows;
Step 1. Open Chrome on your PC and click on the three dots in the top right corner. (Also known as the "more icon").
Step 2. Click on "Settings" in the menu.
Step 3. Proceed to click on "Reset and clean up" on the left side menu.
Step 4. Click "Restore settings to their original defaults" on the right panel.
Step 5. Click "Reset settings" as the final command, and you're set.
How to reset Firefox browser settings
These short steps will do the job if followed accordingly.
Step 1. Open Firefox on your PC and click on the "hamburger menu". These are the three horizontal lines in the top right corner.
Step 2. Select the "Help" option on the menu and navigate to "More troubleshooting information".
Step 3. Select the "Refresh Firefox" button.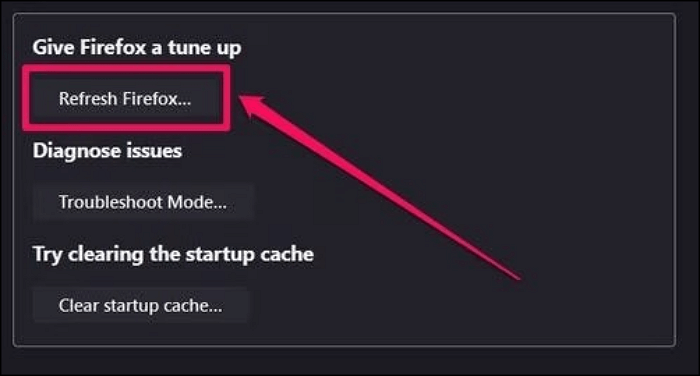 Step 4. Click "Refresh Firefox" in the pop-up button, and you're set to go!
Conclusion
If you have always been bothered by why your default browser keeps changing to yahoo, we're confident you don't anymore. This article has explained in detail why this happens and what the browser hijacker virus is. With the step-by-step guide provided, you have also learned how to fix this problem which solves your problem.