The Windows Action Center is a built-in notification and settings section that comes with the new versions of Windows. Introduced to the desktop from Windows 10, Microsoft action center is your go-to center for any simple settings you want on Windows. The base Windows action center allows up to four settings, and users can expand these options to reveal more notification and settings options. In summary, it makes things easier as you don't have to visit the Windows PC settings every time.
What Is Windows Action Center and Its Features
The Windows action center as stated previously hosts a series of options ranging from system notifications, emails, regular tips from Microsoft, and connection settings like location, WiFi, Bluetooth, and VPN. You can also find system settings like the battery, DnD (Do Not Disturb), and a shortcut to all settings. With the action center, you can also turn on and off airplain mode easily.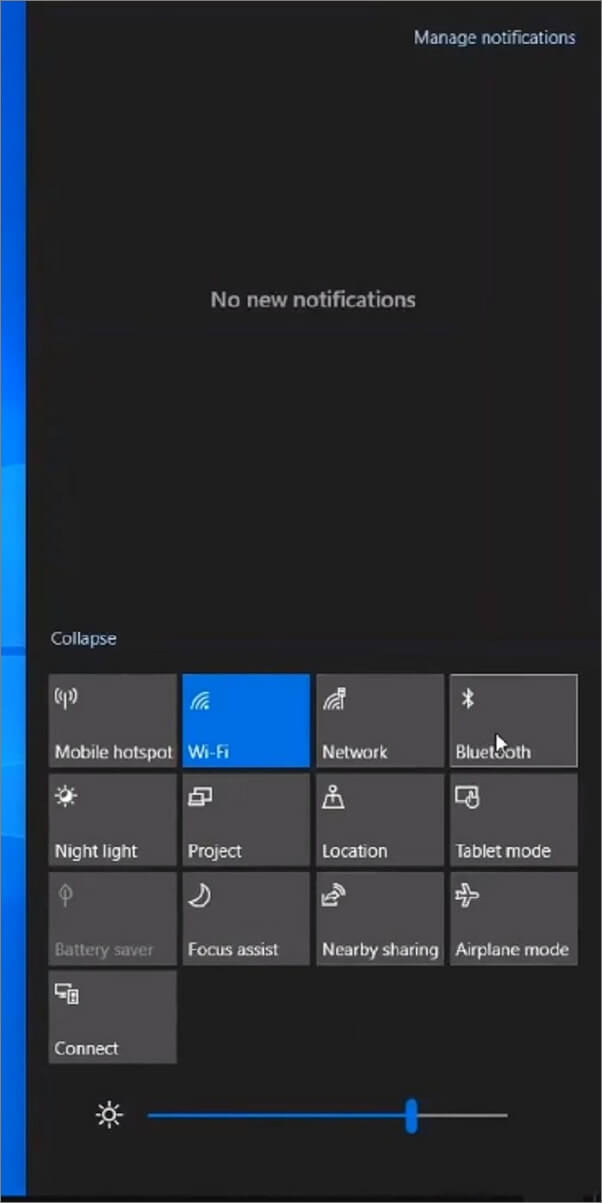 Where Is the Action Center on Windows 10
You can open the Windows action center by clicking on its icon. Where is the action center on Windows 10 located? It's at the bottom right corner of the taskbar. You can easily find it since you would have one or two notifications from your mail or a reminder from Microsoft, so there will be a number on the Windows action center icon. If your device is a touchscreen, you can swipe inwards from the right side of the screen
How to Manage Windows Action Center
The arrangement for all the options in the action center is the same for all systems. However, if you are the type that prefers customization, or maybe there is a setting you don't want the Windows action center to display, you can add and remove it. Check the steps below for details.
Step 1. Open Windows Settings from the Windows icon at the bottom left corner.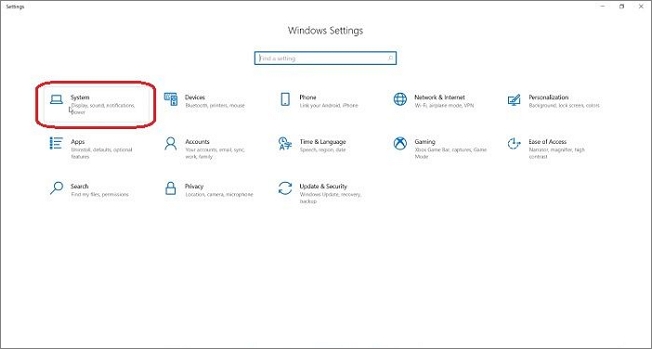 Step 2. Select System, and from there, choose "Notifications & actions."
Step 3. On the windows, you can add, shuffle or remove settings options.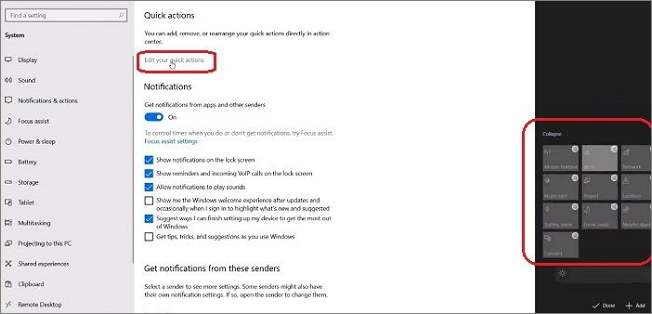 How to Turn off Action Center Notifications
Apart from customizing settings in the Microsoft action center, you can also choose to stop receiving notifications from one or more apps or to stop getting them altogether.
To stop getting notifications from selected apps;
Step 1. Open Window's Settings and select "System."
Step 2. Click on "Notification & action." Under the section "Get notifications from these senders," you will see a list of apps that have access to send notifications on your computer.
Step 3. Uncheck the blue tabs to disable notification messages from certain apps.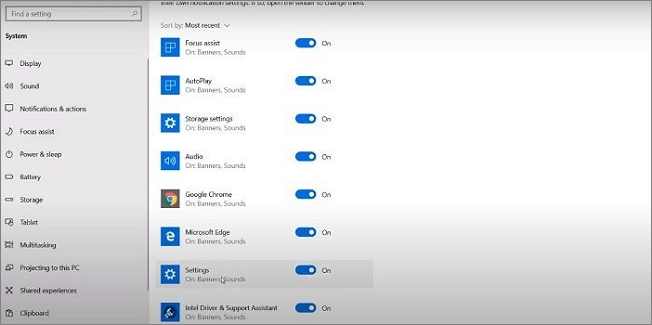 If you want to stop getting notifications from all apps, uncheck "Get notifications from apps and other senders" under the Notification section. You won't any notification until you turn it back on.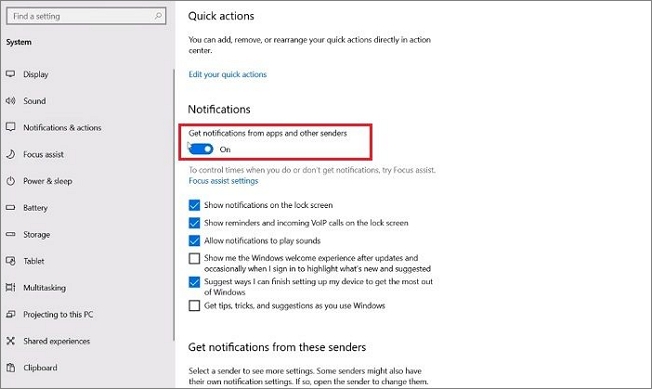 How to Disable Windows Action Center Completely
The Windows Action Center is where you get all and every notifications that come in on your PC. Your emails, system messages, access, and a quick action center to quickly access system functions are all included in the action center. While Windows Action Center does keep users updated, some can think of it as a nuisance, and this is because there is no filter in the notification center. It displays notifications from all applications with notification access. Your notification center might show sensitive information, and sometimes, the notification center becomes overloaded with numerous system warnings, update notifications, and emails. It becomes a hassle to use it at all. These are a few reasons people prefer to have Windows Action Center disabled.
Method 1. Disable Windows Action Center Completely
Completely disabling your Windows Action Center means you lose the notification center and all other functions that come with it. This procedure involves rewriting some built-in options. The following are steps to disable Windows Action Center completely.
Step 1. Open Regedit and go to Windows.
Go to the start menu or press Windows+R key and search RegEdit. Launch it and follow this directory: HKEY_CURRENT_USER>Software>Policies>Windows.
Step 2. Create a new KEY folder.
Under Windows, if you already have an Explorer folder, then proceed to Step 3. You will need to create it if you do not have it already. To make the folder, right-click on the Windows folder, go to New, and select Key. Name your folder as Explorer.
Step 3. Create a Disable Notification Value.
Click on the Explorer folder to open its content. On the right side, right-click on any empty spot, select New and choose the DWORD (32-bit) value option. Name it DisableNotificationCenter; no space in-between.
Step 4. Change Value.
Double-click on the new DWORD, and in the pop-up box, change the value from 1 to 0. Click OK and restart your PC.
Note that this method will disable Windows Action Center completely, and you will not be able to find it, talkless of getting any notification from it.
If you want to re-enable it, go back to Explorer, change the value of the DisableNotificationCenter to 1 and restart your PC to apply the change.
Method 2. Turn Off System Icon
This method does not turn off Windows Action Center completely. It just removes it from the main screen. That way, your notifications do not display, and you will not have to worry about anyone peeking into your messages with the windows action center. To turn off the system icon to disable the windows action center,
Step 1. Open PC Settings
Click on the Start menu and search PC settings.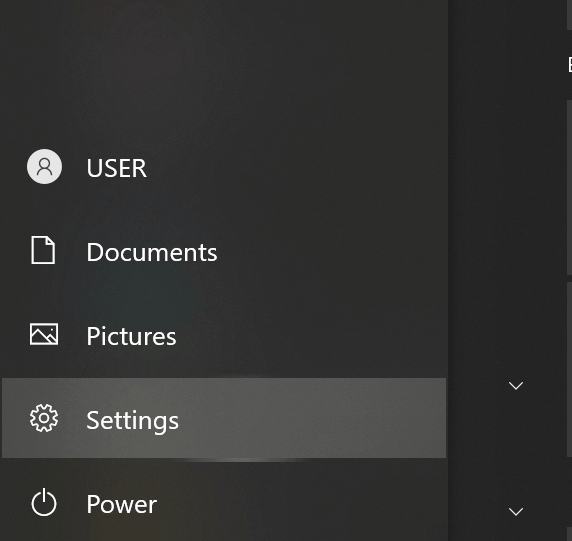 Step 2. Go to Personalization.
Choose Personalization from the settings options. Under Personalization, locate and click on the 'Taskbar' at the bottom.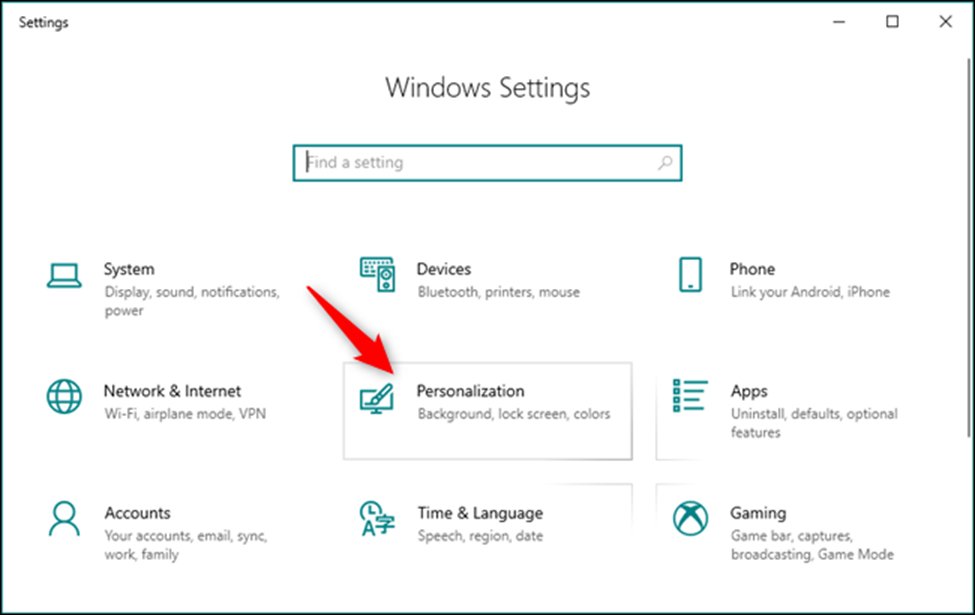 Step 3. Disable Windows Action Center
Scroll to the bottom of this page to find the Turn system icon on or off option. Click on it and select the Windows Action Center, and it will stop appearing on the Taskbar at the bottom of your Windows computer screen.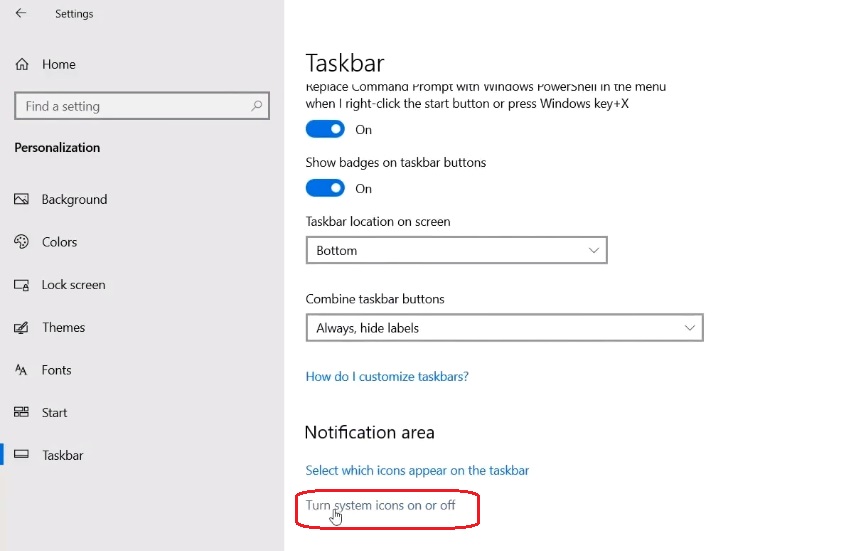 Conclusion
The windows action center houses both notifications and settings options. As such, a lot can be done from the hub, and this article has addressed how to edit the windows action center and its features. Hopefully, this helps solve any issue you had with the action center.