People are confused between USB and USB-C. But both of them come with different capabilities. If you are also in the same boat, then this article is what you need to read. In this article, we'll be revealing what is USB-C and how it differs from regular USB. Let's get into it without further ado. 
Introduction
If you've purchased a new smartphone in the last few years, chances are it includes a new charging and potentially audio port. The new port is technically known as USB Type-C, and as you may have observed, it is reversible!
This new connector is much more than a reversed version of the previous micro-USB architecture. But, to learn about the specifications of this new port, we must find out What is USB-C. 
What is USB-C?  
USB-C is an industry-standard connection for delivering both data and power via a single cable. The USB-C connector was created by the USB Implementers Forum (USB-IF), a collection of firms that have developed, certified, and shepherded the USB standard throughout the years.
Functions of USB-C
The main function of USB-C is to provide a universal standard for connecting various devices. It can be used to connect devices such as smartphones, laptops, and tablets to other devices or peripherals.
USB-C is also capable of charging devices and transferring data.
Is USB-C the Same As Regular USB?
Now, you know what USB-C is. Therefore, let's move forward to point out the differences between USB and USB-C.  
When you look at it first, the USB-C connector resembles a regular USB, but it's shaped more like an oval and somewhat thicker at its end to accommodate its finest feature: unflappability. We've compiled a list of the main differences between USB and USB-C. Take a look at it to know more!
Key Differences Between USB and USB-C
The standard USB port has a black block inside it. In contrast, USB-C includes a blue block within the USB port.
The USB transmission rate is 480 Mbps, but USB-C can carry data at a rate of 5 Gbps. However, the practical USB-C speed is around 3 Gbps.
The connectivity offered by USB is one-way, which means that one may only send or receive data at a time. In contrast, USB-C supports two-way communication by establishing two unidirectional data pathways, one for delivering data and the other for receiving data.
USB can deliver 500 mA of power to connected devices. In comparison, USB-C can offer 900 mA of electricity.
The USB connector contains four wires, whereas the USB-C connector has nine wires.
The USB cable may be up to 5 meters long. The USB-C cable, on the other hand, has a maximum length of 3 meters.
| Basis for Comparison | USB | USB-C |
| --- | --- | --- |
| Size | Large | Comparatively small |
| Year of Invention | 1996 | 2014 |
| Appearance | Bit wider | Quite thin |
| Data Transfer Speed | Relatively slow | Comparatively faster |
| Plug-in Reversibility | Not exist | Exist |
| Output Power | Low | Quite high |
| Cost | Budget-friendly | Highly expensive |
USB-C Specification 
To understand the specification of USB and USB-C, you must first know the design of the USB-C connection. A USB Type-C connection contains four "lanes" of pins that transmit (TX) and receive (RX) data. Depending on the connection orientation, USB 3.0 (5 Gbps) and USB 3.1 (10 Gbps) employ one TX lane and one RX lane. USB 3.2 uses all four lanes to produce a transmission throughput of 20 Gbps.

Here's the chart to demonstrate the specification of different standards of USB.
| Standard | Year Introduced | Cable Length | Also Known As | Max. Data Transfer Speed | Connector Types |
| --- | --- | --- | --- | --- | --- |
| USB 2.0 | 1998 | 3 meter  | Full Speed USB | 12 Mbps | USB-A USB-B |
| USB 2.0 | 2000 | 5 meter | Hi-Speed USB | 480 Mbps | USB-B USB-AUSB Micro AUSB Micro BUSB Mini AUSB Mini BUSB-C* |
| USB 3.2 Gen 1 | 2008 (USB 3.0)2013 (USB 3.1) | 3 meter | USB 3.0 USB 3.1 Gen 1 SuperSpeed | 5 Gbps | USB-A USB-B USB MICRO B |
| USB 3.2 Gen 2 | 2013 (USB 3.1) | 3 meter | USB 3.1 USB 3.1 Gen 2 SuperSpeed+ SuperSpeed 10Gbps | 10 Gbps | USB-AUSB-BUSB Micro BUSB-C* |
| USB 3.2Gen 2x2 | 2017 (USB 3.2) | 3 meter | USB 3.2 SuperSpeed 20Gbps | 20 Gbps | USB-C* |
| USB 4 | 2019 | 0.8 meter | USB4 Gen 3×2 USB4 40Gbps | 20 Gbps | USB-C* |
| USB 4 | 2019 | 0.8 meter | USB4 Gen 3×2 USB4 40Gbps | 40 Gbps | USB-C* |
The specification specifies the length of the cable. Longer active cables and, in some situations, greater passive cables can be used to obtain longer lengths.
What are the Differences between USB-C, USB-B, and USB-A? 
We've discussed what USB-C is and its differences. To elaborate more, we need to know the difference between different USB connector standards.
USB Type-A
This is the common connector found on almost every desktop PC and older laptop, including TVs, gaming consoles, and media devices. Although USB 3.0 Type-A (blue) connections have additional internal pins, the physical size remains the same, allowing it to work in any Type-A port, including USB 1.1.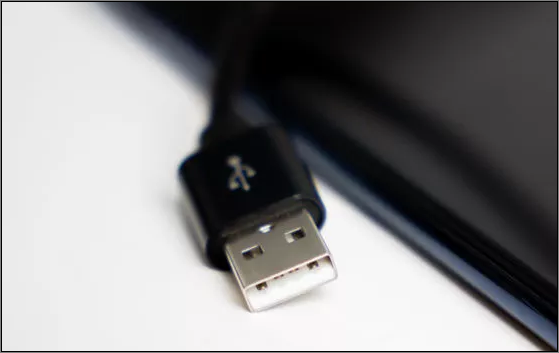 USB Type-B
The Type-B port has two alternative layouts, although it is most frequently used to connect external hard drives and printers to desktop computers. The first is intended for USB 1.1 and 2.0-speed protocols, while the second is compatible with USB 3.0 and subsequent specifications.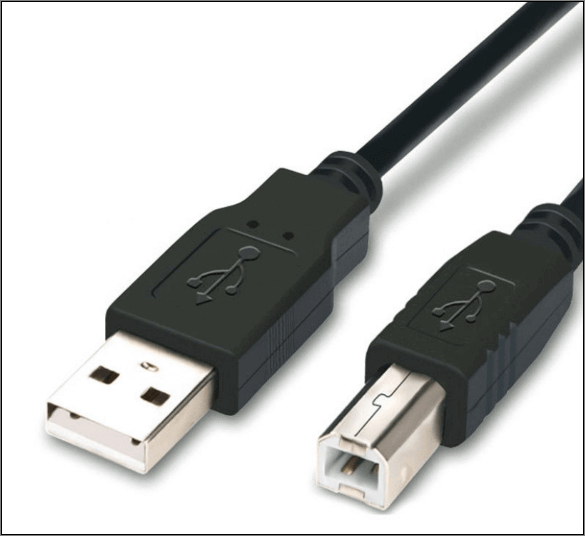 USB Type-C
It is designed to support devices with a smaller, lighter, and more streamlined form factor. Type-C is sturdy enough for a laptop computer while also being thin enough for a smartphone or tablet.
Many modern laptops solely feature USB-C connectors for video, network, data transmission, and charging, doing away with USB-A and RJ45 Ethernet interfaces. Other protocols, such as ThunderboltTM 3, DisplayPort, MHL, and HDMI, have been prompted by USB-C and adopted as their default source port.
The data pins on a USB Type-C connection may transmit different sorts of communications thanks to alternate modes. For instance, DisplayPort Alt Mode (also known as DP Alt Mode) enables the direct connection of a DP-enabled laptop or tablet to a TV or computer display with a USB-C port via a USB-C cable.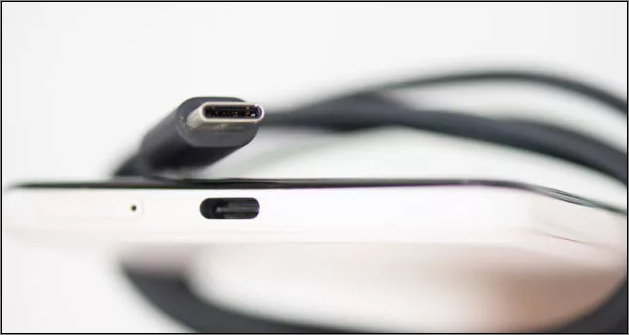 Is USB-C the Same As Thunderbolt? Do You Need USB-C? Get Tips!
Thunderbolt, which is already in its fourth version, is possibly the most valuable protocol that a USB-C port can offer. Thunderbolt 4 offers up to 40 Gbps of speed, as well as lower power consumption and the ability to transport up to watts of power across the interface.
A USB-C connector with Thunderbolt capability implies that a single cable is all you need to pump power and transmit a vast quantity of information (including video data for two 60Hz 4K monitors) to and from even the most complicated equipment, such as a computer, on which most of the developers had relied.
Some variants of Apple's MacBook Pro include four Thunderbolt ports, which is the most we've seen so far, and it provides greater extension possibilities than previous generations of USB.
Now, not every USB-C port you see will necessarily support Thunderbolt, much like with DisplayPort over USB-C. Only a few devices implement the Thunderbolt standard, and some may have more than one USB-C connector.
What Improvements Does USB-C Bring?
The USB-C standard has more features than its predecessors, one of which is compatibility with the substantially faster transfer speeds of USB 3.2 and upwards.
Initially, USB-C is completely bi-directional. This essentially implies that there is no difference between host and receptor because both ends of the cable are identical physically.
Additionally, USB-C eliminates the range of prior sizes seen in both USB-A and USB-C. It is compatible with a wide range of devices, from small mobile phones and tablets to bigger visual displays, as it is just marginally larger than the preceding micro-B connection. 
Because of their simplicity, USB-C cables may be used interchangeably, allowing customers to keep fewer cords. Obviously, connectors on desktops and laptops may also.
Are There Any Downsides to USB-C?
Because USB-C is so new, there have been some problems. Early adopters expressed concern that the standard is attempting to accomplish too much for all devices, which is a danger that comes with introducing a universal solution to a complex environment. 
Since USB-C is a standard, there may be variations in real implementations and some modes of operation may not be supported.
These teething issues, nevertheless, are no longer typical. The IT industry has been working to overcome the early problems since it is always eager to embrace the future. Its popularity demonstrates support for USB-C.
It is currently a regular feature on many gadgets made by well-known companies like Microsoft and Intel. In reality, in order to decrease e-waste and improve convenience, the European Union has suggested that all electronic gadgets only fit USB-C. 
The Bottom Line  
Even if you don't require USB-C right away, you will in the future. While the capabilities of USB-C are still being explored, one thing is clear: just as the original USB standard replaced Apple Desktop Bus (ADB), parallel, FireWire, SCSI, PS/2, and serial connections on PCs and Mac, the new cross-platform connectors are swiftly displacing the legacy ones. There is only one port that can do it all: USB-C.
USB-C FAQ
Here are some questions you may be interested in:
1. Do all phones use USB-C?
Current iPhones are charged using a Lightning cable, while Android-based devices use USB-C connectors. Half the chargers sold with mobile phones in 2018 had a USB micro-B connector, while 29 percent had a USB-C connector and 21 percent a Lightning connector, according to a 2019 Commission study.
2. Why is it called C type charger?
The designation C refers only to the connector's physical configuration or form factor and should not be confused with the connector's specific capabilities, which are designated by its transfer specifications such as USB 3.2.
3. How can I change my phone with a normal charger?
First, you need a micro USB to Type-C adapter, with a micro USB port and a Type-C plug. Insert the Type-C plug into your phone to start charging or transfer data. It is recommended that you purchase a Huawei official micro USB to Type-C adapter which supports charging, data transfer, and the OTG function.