HTTP cookies are vital to the operation of the contemporary internet, but they also threaten users' privacy. HTTP cookies are essential to online surfing since they enable web developers to provide you with more personalized and convenient website visits. Cookies enable websites to remember who you are, your login information, the contents of your shopping cart, and other features.
However, they may also be a gold mine of private information for snoopers to use against their victims. In this article, we will take you step-by-step through the process of how cookies function and how you can maintain your online safety.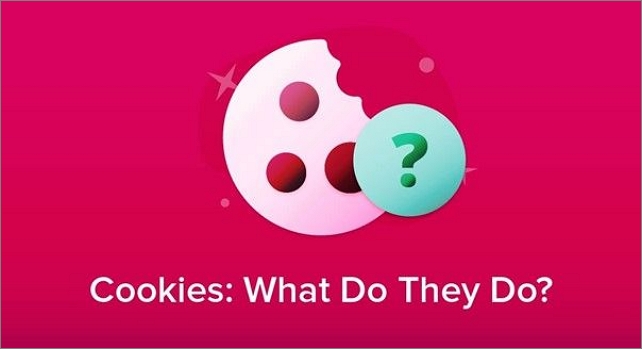 What Are Cookies
Cookies are text files containing bits of information that a web server creates and delivers to a web browser. Cookies are text files sent to a user's web browser and stored there while browsing the web. When the user makes a subsequent request, the appropriate cookies are appended.
Websites utilize the information provided by cookies to tailor their services to each visitor. Online retailers use cookies to track the items customers have added to their virtual shopping carts. Some cookies, like authentication cookies, are essential for maintaining online safety.
"HTTP cookies" is another name for the cookies used on the internet. The HTTP protocol is used to transmit cookies, just as it is for much of the web.
For What Purpose Was the First Cookie Invented
In 1994, a team of engineers working on Netscape attempted to find a solution to the issue of online buying when they came up with the concept of the "term" cookie for the first time. They were looking for a means to have some websites "remember" the personal information of the consumer as well as the things the customer wanted to purchase. This issue might be remedied by creating a single, very small text file that would be saved on the user's PC.
The word itself refers to the Fortune Cookie, a program for Unix that generates unique messages (or fortunes) each time it is started. Since then, cookies have developed into an essential component of the web browsers used by users.
What Are the Most Common Types of Cookies
Some of the important cookie kinds are listed below:
1. Session cookies
Session cookies allow websites to monitor users. After logging out or leaving a website, session cookies are removed. Session cookies have no expiry date; thus, browsers erase them after the session.
2. Persistent cookies
Unlike temporary cookies, persistent cookies stay in a browser for days, weeks, months, or years. Cookies expire.
3. Authentication cookies
Browser-generated authentication cookies control user sessions. They associate user account information with a cookie-identifying string to send sensitive information to the proper user sessions.
4. Cookie tracking
Tracking services produce cookies. They record user behavior, which browsers report to the tracking provider when they load a website that employs it.
5. Zombie cookies
Zombies, like zombie cookies, regrow after deletion. Zombie cookies produce backups outside a browser's cookie storage location. These backups return in browsers after deletion. Unscrupulous ad networks and cyber attackers utilize zombie cookies.
Conclusion
Cookies are little text files comprising letters and numbers that may be used to remember certain information about a user's session. A website transfers this file to the user's local browser cache, where it remains until the user revisits the original website. However, it is important to be cautious and clean your cookies often, regardless of how you treat them.