Anytime you double-click on a file type and open it, the application that opened it is set as the default program for that file type. For example, music files can be played by a Windows Media player or photos opened by a photo viewer.
However, you can open photos in Photoshop or Paint if you are a graphic designer or Editor. Also, you may open music files with a VLC Media player. Setting the default programs is what this article focuses on; you will learn how to change default programs by going through Settings and the Control Panel.
What Are Default Apps?
Default applications have been preset to pen-specific file types on Windows. For example, you may have many browsers, so whenever you tap a link, it opens through the preset default browser.
However, if you still need to make such a setting, your PC will ask you which of those browsers you want to open with. Many files work this way, and setting the default program helps you save time picking the specific app to use every time.
How to Set or Change Default Programs in Different Ways
Depending on your preferences, there are different ways of setting up Windows 10 default apps. If your default browser is Microsoft Edge, you may need to change the application that opens that particular link. For example, some websites will pre-inform you that they are optimized for Chrome.
Use Settings
Windows Settings is a one-stop solution to set almost all user preferences. The following steps will help you successfully change default programs through Settings.
Step 1. Open "Settings" and tap "Apps" in the left-hand panel.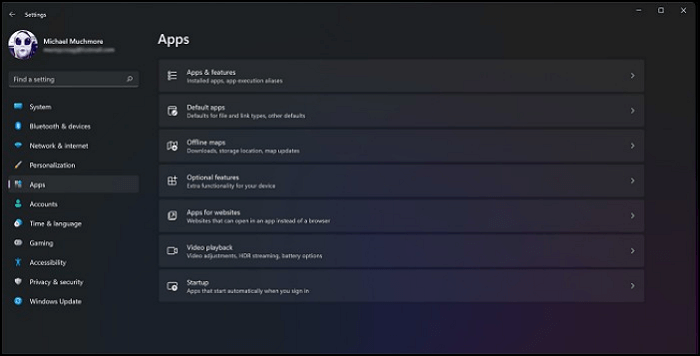 Step 2. Choose "Default apps". Then Windows lists every single application on your machine. From here, search for the file type or application you wish to assign a file type.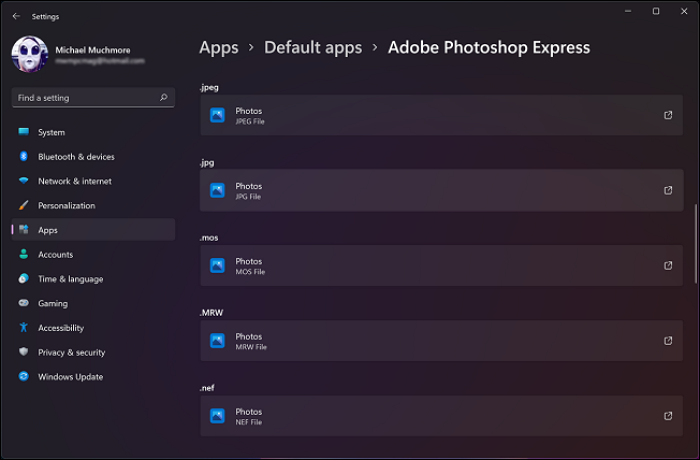 Step 3. Click on the application you want to set as the default program for a file type. Then you will see all the file types it is capable of handling.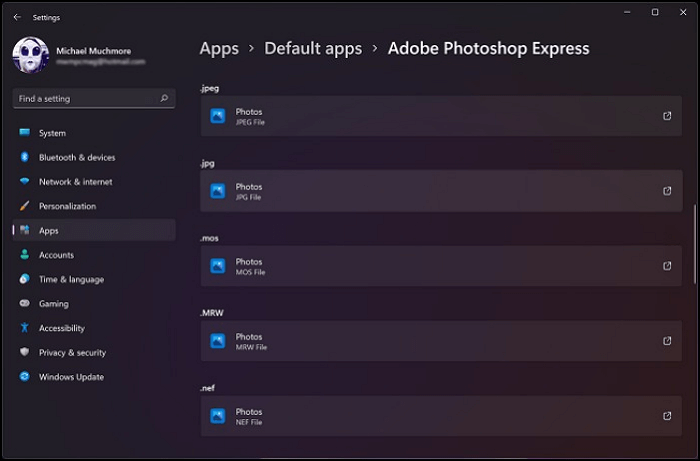 Step 4. Click on a file type you want to change. Then you will see the menu as shown in the screenshot below.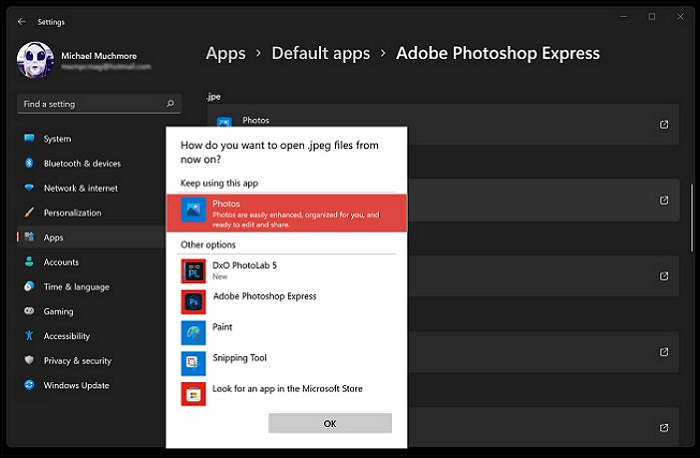 Step 5. Finally, choose an application from the list. Then, repeat the process for all file types.
Use Control Panel
Having learned how to go through the Settings app for setting default programs, let's proceed to how to change default apps through Control Panel. The steps below will guide you:
Step 1. Press the "Windows + X" key to bring up the Power Tasks Menu and choose "Control Panel."
Step 2. A new screen comes up. Then, select "Default Programs."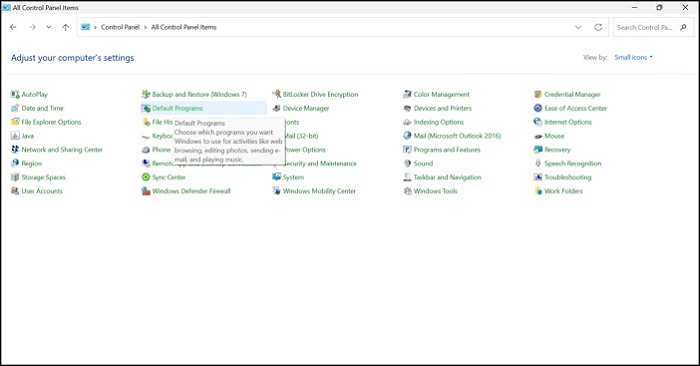 Step 3. Select "Default programs." this takes you to choose the program you would like to use by default.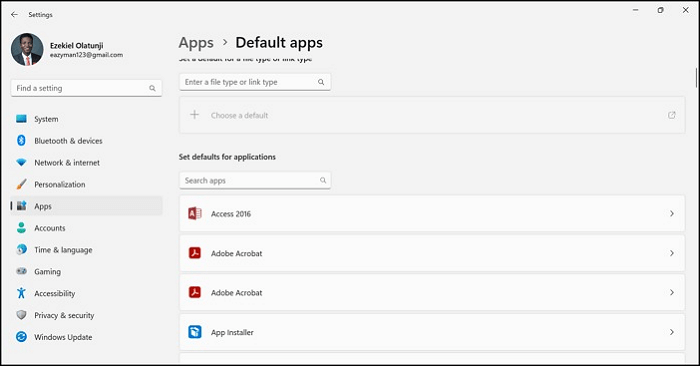 Step 4. Choose a program (for specific file types) from the list and select "Set Default."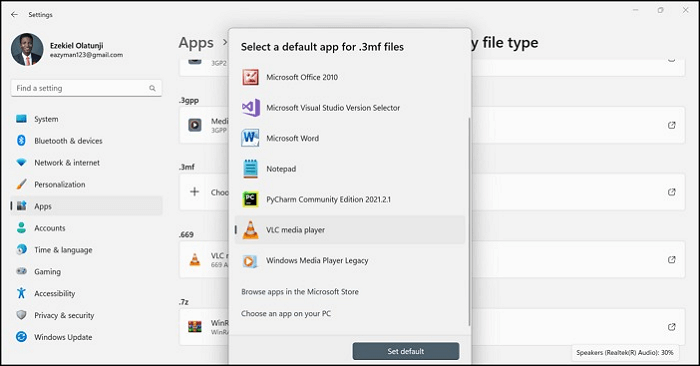 Sometimes you also need to set a default browser like chrome, the article below will help you a lot.

How to Set Chrome as My Default Browser?
Some people would ask the question "What is the default browser?" When the user clicks on a web file or application to open a web link (URL), the default browser is the application that is automatically launched.
Choosing Specific File Types for Default Programs
Alternatively, you can choose the default program from opening specific file types. In this case, you will select the "Open with" option. Then, a sub-screen comes up from which you can select "Choose default program."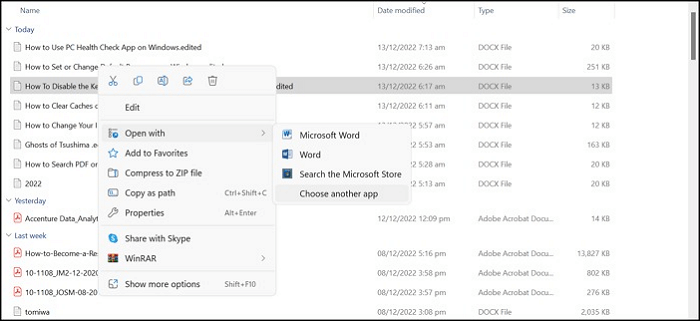 A new window opens with a list of applications you can select as the default program for that specific file type.
Conclusion
Now you know what default apps are and how to set or change Windows 10 default apps using the Control Panel and Settings. You can get it done with our detailed steps without any extra consultation.