PAGE CONTENT:
If files are accidentally deleted, or the system crashes, there will be incalculable damage to information security. That's why NAS cloud backup has become a necessity for computers. In this article, we will introduce whether a well-known brand Seagate has NAS cloud backup and alternatives to Seagate NAS. This will help us to protect data better.
Does Seagate Have a NAS Cloud Backup?
Seagate offers various cloud storage backup services to ensure information security and ease of retrieval. For example, Seagate used to have a NAS cloud backup with Seagate Access. It allows you to remotely access your cloud and enable remote access for other users.
What Is Seagate NAS Cloud Backup?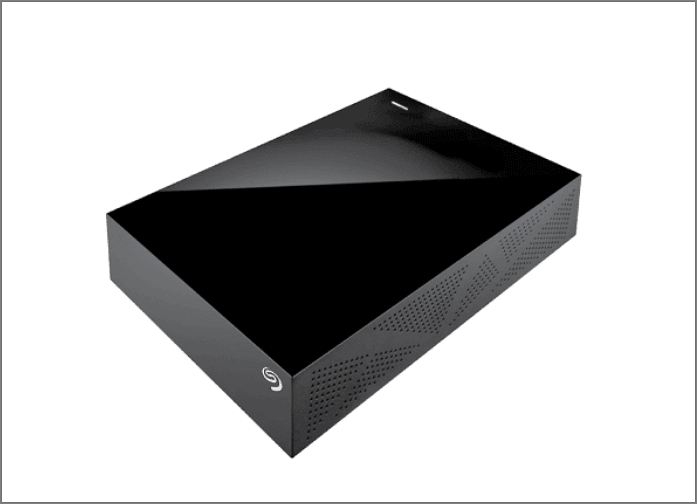 Seagate NAS is a file server for data storage on a local network. And Seagate NAS is divided into business NAS and home NAS. Depending on your needs, Seagate NAS can be further divided into rack-mounted NAS and home storage. With Seagate NAS, you can create a flexible and easy-to-use private cloud. And Seagate NAS will also bring many other conveniences.
Benefits of Seagate NAS
You can use Seagate NAS to:
Manage data storage
Access data from multiple devices
Secure data protection
Recover files from a computer disaster
Share files with others
Limitations of Seagate NAS
Because of the convenience of Seagate NAS, many people will use it as a backup to store their files. However, on May 12, 2021, Seagate made an announcement that they chose to shut down Seagate access. And it brings some limitations:
It eliminates access via portable web devices.
It eliminates remote access, and files can only be accessed if the device is on the same local network.
The Seagate NAS also has some limitations, but that doesn't stop it from delivering more benefits. It is still important for storing files and backing up data. And Seagate NAS performs very well for a home product. Its file-sharing feature makes it very easy for users to watch their movie collection elsewhere.
The change of Seagate NAS does not affect data backup, but if you want to have more functions, it's time to choose a better alternative. Next, here are the two best alternatives for Seagate NAS and their advantages and disadvantages
Alternatives of Seagate NAS Cloud Backup
The next will recommend the two most useful NAS cloud backup devices: Synology NAS and WD. Both have some outstanding features in addition to the basic cloud backup function. And there also exist some flaws. You can pick the most suitable one by comparing them.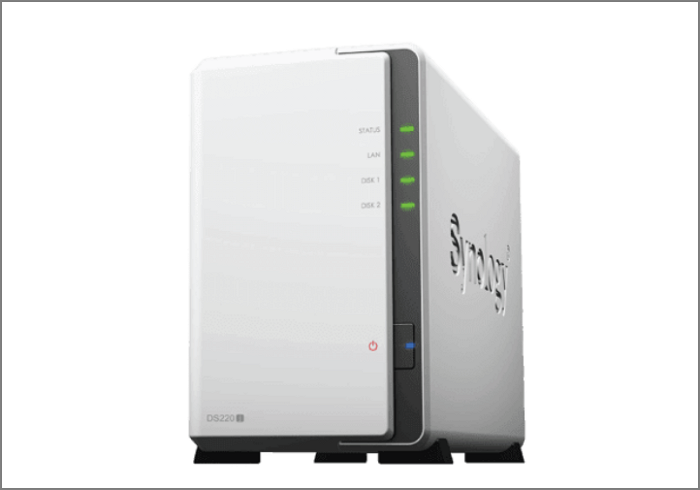 There are many models of the Synology brand, but Synology DiskStation DS220j is the most comprehensive cloud storage of all the choices. It is a dual-bay storage device, which means it is configured with two hard drives and can store up to 32TB. Here are the pros and cons of Synology:
Synology DiskStation DS220j
Pros
Complete protection: multiple types of encryption.
Performance is Valuable for the price.
Cons
The processor and RAM are weaker than others.
Moderate read and write speed: 112 MBps.
Price
$299.99
Although Synology has some speed limitations, it still delivers reasonable performance. And it's easy to set up, so it's worth a try!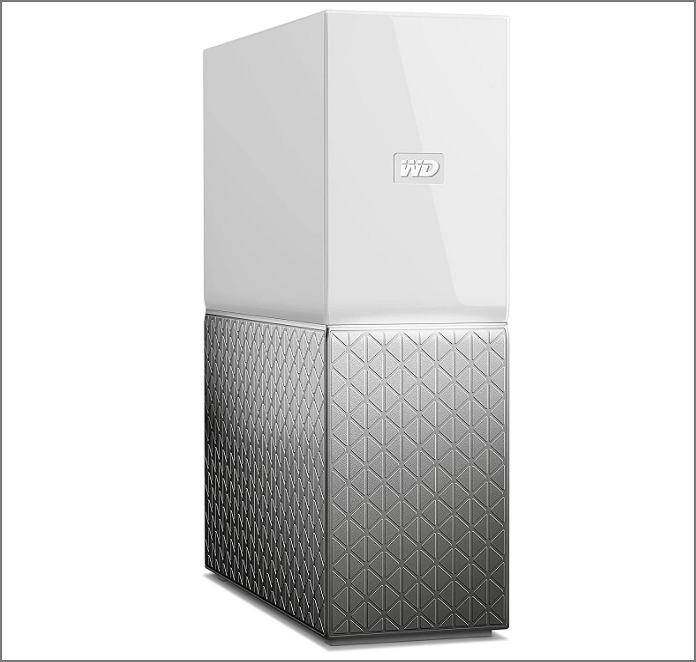 WD is the cheapest of all the options. Western Digital My Cloud Home Personal Cloud is a good choice if you want to save on your budget. And it will offer built-in storage from 2TB-20TB.
Western Digital My Cloud Home Personal Cloud
Pros
The price is affordable.
You don't need to set up the hard drives by yourself.
Cons
The storage capacity is limited
It can't be upgraded with larger drives.
Price
$152.99 for the 4TB model
The setup of Western Digital is very simple, so it's perfect for some entry-level cloud backups.
How to Use Seagate NAS Cloud Backup?
It is easy to use your Seagate NAS cloud backup. Here are the steps you can use as a reference:
Step 1: You need to have a Seagate Access account. And install Seagate NAS software.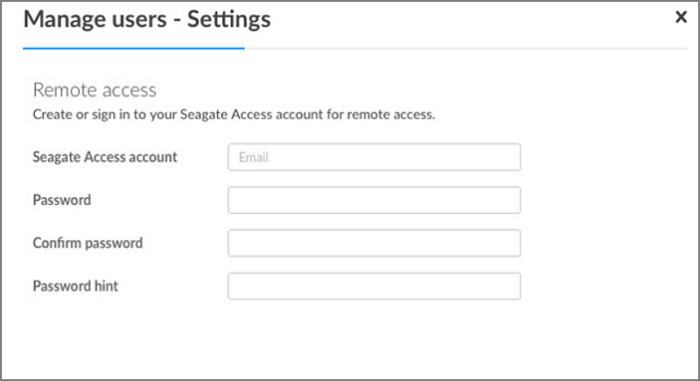 Step 2: Press the Windows key+E and find Network on your computer. And click Seagate NAS.
Step 3: You will see private and public access. Then click which you would like to share and choose Map Network Drive.
Step 4: A new window will open. And log in with your password and name.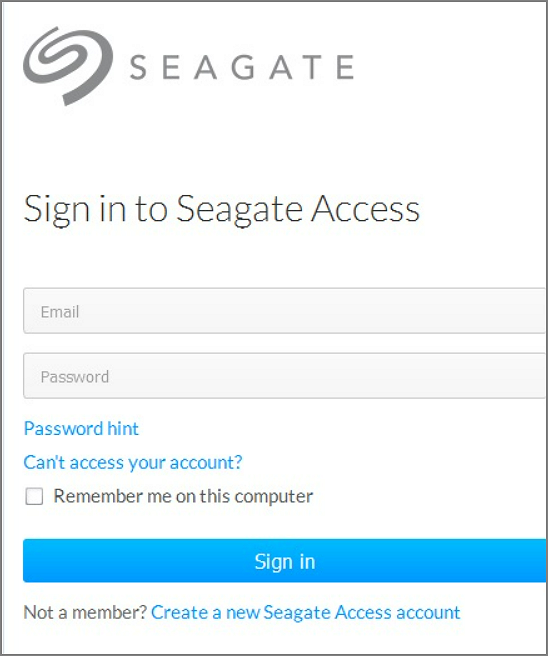 Step 5: You can now copy data to the NAS. And NAS has been mapped to the computer and will be located in File Explorer under (My) Computer or This PC.
Conclusion
NAS storage drives are primarily designed to meet the growing demand for data read and write speeds and data transfer stability. And this article focuses on Seagate NAS devices and some of the alternatives that have followed Seagate reforms. Hope this will help you in choosing NAS cloud backup.