What is ReFS File System
Resilient File System (ReFS) is an advanced file system launched by Microsoft, which was launched with Windows Server 2012 in September 2012. In the early days, ReFS could only be used to store data, but now it can boot the system and also be used on mobile hard disks.
ReFS is composed of NTFS (New Technology File System) file system code, which also implies Microsoft's purpose in designing ReFS. Microsoft hopes that ReFS can become a new generation of the file system, with maximum data availability, meet greater data storage requirements and workloads, and solve the problems of the NTFS file system.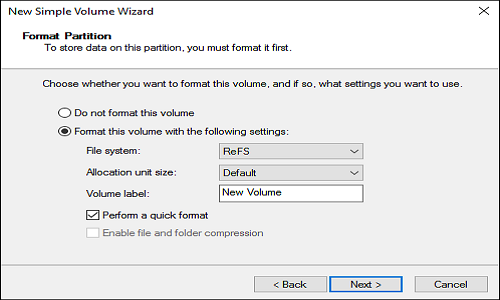 ReFS was initially only used in Windows Server 2012. In October 2013, Microsoft began to add ReFS to the desktop version of Windows 8.1. In the update of 2017, except for Windows 10 Pro for Workstation, the function of creating ReFS volumes in Windows 10 was removed. However, the operating system can still read ReFS volumes.
How ReFS File System Works
Microsoft not only uses the NTFS code base to design the ReFS file system but also adds support for Win32 APIs to provide compatibility with existing APIs to support ReFS with more features.
The ReFS file system uses the B+tree structure to manage data through metadata indexing and maintains high compatibility with NTFS. The B+tree structure can support ReFS to store more data using the branch mode and reduce disk I/O to improve performance. On the basis of NTFS, ReFS can maintain higher consistency and data integrity, thus enabling data recovery in case of system errors.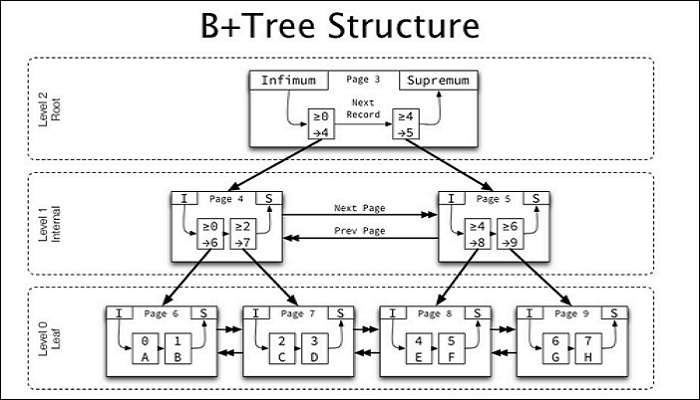 Main Functions of ReFS
As a new-generation file system after NTFS, ReFS has three new functions: Disk Construction Reliability, Build-in Resilience, and Mirror-accelerated Parity.
Disk Construction Reliability
Because the ReFS file system uses the B+tree structure, it can support a large amount of data. Currently, ReFS supports a maximum file size of 16 EB and a maximum volume size of 35 PB.
Build-in Resilience
Without using Check Disk(CHKDSK), ReSF can check files and repair file corruption when users read or write files. In addition, the data integrity scanner will regularly check and repair all files on the drive, which means ReFS has internal flexibility to check whether the file data is damaged, and provides higher integrity and availability for the data.
Mirror-accelerated Parity
The mirror accelerated parity function allocates data to two layers on the drive. The ReFS file system quickly writes data to the disk in the mirror layer and then transfers the data to the parity layer to recalculate each written file. This not only enables more efficient data storage but also makes more efficient use of disk space.
Pros and Cons
Although the ReFS file system is highly expected by Microsoft, it cannot be a real substitute for NTFS at present. ReFS has many functions that other file systems do not have, and it also has many shortcomings that need to be improved.
Pros
Cons

Enhanced ability
Extremely fast processing speed
Automatic data check
Strong scalability
Need not the support of CHKDSK

Some software does not support this file system
Cannot convert NTFS data to ReFS data
consumes more system resources
Conclusion
In short, ReFS is an advanced file system launched by Microsoft. With its unique functions, it can effectively help people access, write, modify and protect data easily. But although it has excellent performance, it is still not a perfect substitute for NTFS.